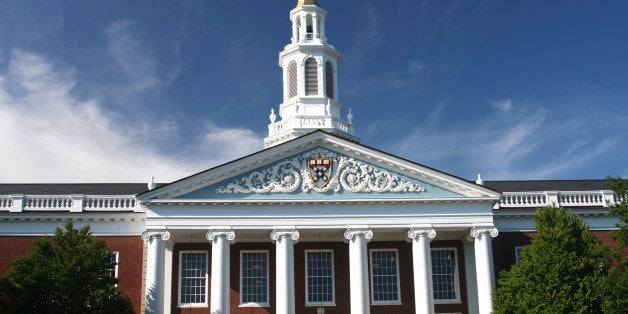 The U.S. Department of Education's Office for Civil Rights is launching an investigation into alleged failures by Harvard College in its handling sexual violence on campus.
The Education Department will investigate allegations the college did not not respond promptly to reports of sexual violence, that students were subjected to a sexually hostile environment, and in some cases, assault survivors were forced to live in the same residence buildings as their alleged assailants.
OCR said it would likely visit campus to review records and interview students and staff, but did not provide a specific timeline. Harvard University spokesman Jeff Neal said the institution is working to overhaul its current Title IX policy. Neal declined to comment on the complaint or the investigation.
The complaint also insists Harvard's sexual misconduct policy, last updated in 1993, discriminates against sexual assault victims. Currently, the policy describes "indecent assault" as one that must include "physical force or threat of bodily injury."
Following HuffPost's report, Harvard President Drew Faust announced the formation of a task force to recommend improvements to the university's sexual misconduct policies. However, for the past few years students have unsuccessfully demanded specific reforms, such as changes in the burden of proof for college adjudication and the adoption of an affirmative consent standard.
"It's hard to say why the school is dragging their feet, or why Harvard is so resistant in making these policy decisions," said Harvard Graduate School of Education alumna and researcher Michelle Maziar.
Maziar said it'll take more than policy changes to address the sexually hostile environment at Harvard. She related a recent incident this semester when she was walking near an undergraduate residence and a person she presumed to be a Harvard College undergraduate blurted out to her face, "Damn, you're a sexy bitch."
"It's so mind-blowing that a Harvard student would think that this is acceptable and tolerated," Maziar said.
News of the federal inquiry marks the second of Harvard University's schools to come under investigation by OCR, joining Harvard Law, which has been under review since 2010.
If federal officials find wrongdoing in either case, it will most likely lead to a set of policy recommendations and staffing changes under a resolution agreement, as happened at Yale University in 2012. In an extreme case, OCR could recommend the unprecedented sanction of cutting off the school's federal funding.
As of April 3, the Education Department told HuffPost that OCR has 52 pending Title IX investigations specifically involving allegations of sexual violence.
Updated to reflect comment provided from Harvard University.
Related
Popular in the Community