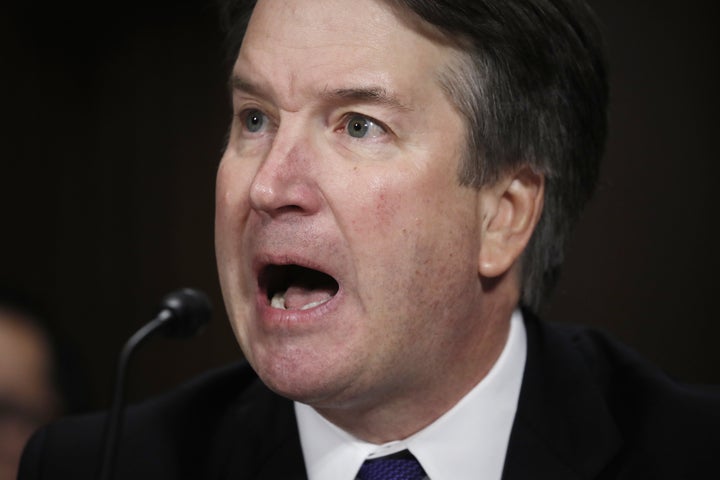 Harvard Law School dean John F. Manning informed students last week that, although he couldn't say whether Supreme Court nominee Brett Kavanaugh would still be teaching his January class, called The Supreme Court Since 2005, the school was still taking its students' concerns seriously. But now the school has told students that Kavanaugh's course, which he's been teaching since 2009, would not be offered in 2019.

The email, which was sent at 7:55 p.m. Eastern time Monday, says:
Today, Judge Kavanaugh indicated that he can no longer commit to teaching his course in January Term 2019, so the course will not be offered.

Sent on behalf of the Law School's Curriculum Committee.
Harvard Law students haven't received any other information about the cancellation yet, but one student reported "tons of speculation right now."
Kavanaugh's nomination to the Supreme Court has been put on hold in the Senate while the FBI investigates claims of sexual misconduct from the 1980s.
HuffPost has reached out to Harvard for comment and will update this article if and when we hear back.
Popular in the Community