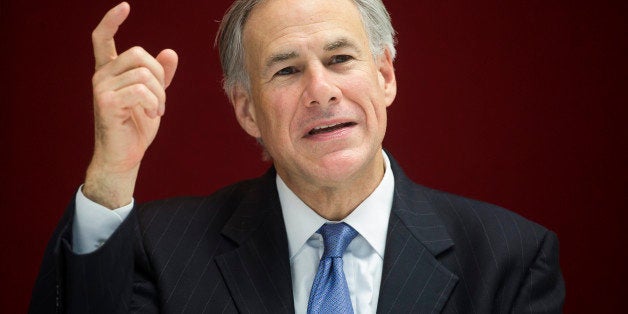 In the wake of the Paris terrorist attacks, more than half the nation's states are vowing to bar Syrian refugees. But do they have the legal authority to do so? Harvard Law professors say the answer is clear: No.
"States do not have the legal authority to deny refugees entry," said Phil Torrey, a Lecturer on Law with the Harvard Immigration and Refugee Clinical Program and the Supervising Attorney for the Harvard Immigration Project. "Immigration laws are the sole purview of the federal government."
Professor Laurence Tribe, a constitutional law scholar, agreed. "A state governor has absolutely no authority to tell the federal government where refugees may settle," he said. "Any effort by Governor Baker [of Massachusetts] or any other state governor to interfere with the decisions made by the President in that regard would be null and void, reminiscent of Southern Governors standing in the schoolhouse door to block racial integration after Brown v. Board of Education."
Although the Constitution and federal statutes like the Refugee Act of 1980 do not delegate legal authority to state governors to bar refugees, Torrey stressed that "states can certainly make life for refugees within their borders incredibly difficult and ultimately prohibitive."
"States do play a role in the resettlement of refugees once they are admitted into the United States," he said. "Resettlement organizations throughout the country rely on federal funding to provide much needed services to refugees. Those services are critical for helping refugees adjust and thrive within U.S. society. Those funds are administered by state agencies and paid to local organizations to provide housing, education, and healthcare services."
Thus, if a state decided to withhold such funding, that could mark the beginning of an extended legal battle--one that, according to Torrey, a state would probably lose. "I do not think that a state policy that refuses to administer those funds for the resettlement of Syrian refugees would survive an Equal Protection challenge. Such a discriminatory practice would likely have no rational basis."
Harvard Law Professor and Co-director of the Human Rights Program Gerald Neuman noted that though a state has "no authority to prevent refugees admitted by the federal government from entering the state or from settling in the state," state governors "could put pressure on the federal government to modify its policy." Such a modification would raise questions concerning U.S. obligations under international law.
The issue of refugee resettlement is especially salient to Harvard Law professors because Republican Massachusetts Governor Charles Baker recently announced that he would resist accepting Syrian refugees.
But such a decision, many insist, is at odds with Massachusetts' history and values. "I am surprised to see a governor of Massachusetts associated with this series of statements," Neuman said. "They damage the image of the United States in the world."
Torrey echoed Neuman's view. "I would implore the Governor to not only consider the economic benefits of welcoming Syrian refugees, but the moral obligation to help individuals who have already experienced horrific persecution and are simply trying to provide for themselves and their families," he said.
What about Governor Baker's extralegal concerns that refugees could be dangerous? Torrey pointed out that according to Mark Toner, Deputy State Department Spokesman, refugees undergo "the most stringent security process for anyone entering the United States."
"No other immigrant group is more carefully screened than refugees," Torrey said. "The average refugee processing time takes an average of 12 to 18 months, during which no fewer than four separate government agencies--including the Department of Homeland Security, the Department of State, the Department of Defense, and the Federal Bureau of Investigation--review biometric and background information on the refugee applicant."
It remains to be seen whether Republican governors opposing refugee resettlement will follow their words with action. The views of legal scholars suggest that, if state governors do actively oppose refugees, they will face an uphill legal battle.
Calling all HuffPost superfans!
Sign up for membership to become a founding member and help shape HuffPost's next chapter