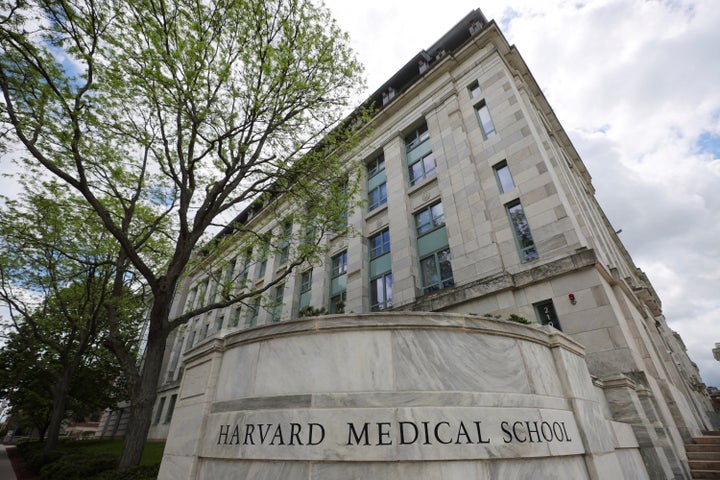 Six people are facing federal charges after being accused of selling stolen human body parts from the Harvard Medical School morgue.
Cedric Lodge, 55, who was fired as morgue manager last month, allegedly sold dissected portions of cadavers — including heads, brains and skin — that had been donated to the school's Anatomical Gift Program for research and educational purposes, according to a federal indictment.
Donors were told that their bodies would be cremated and respectfully returned to their families or sent to a cemetery after use. Instead, authorities say that from 2018 to 2022, Lodge sold pieces of the remains to various online and in-person buyers with the help of his wife, Denise Lodge, 63.
Katrina Maclean, 44, who operated a Massachusetts store called "Kat's Creepy Creations" — which largely features macabre dolls, according to the store's social media pages — is among those accused of buying the human remains, according to the indictment.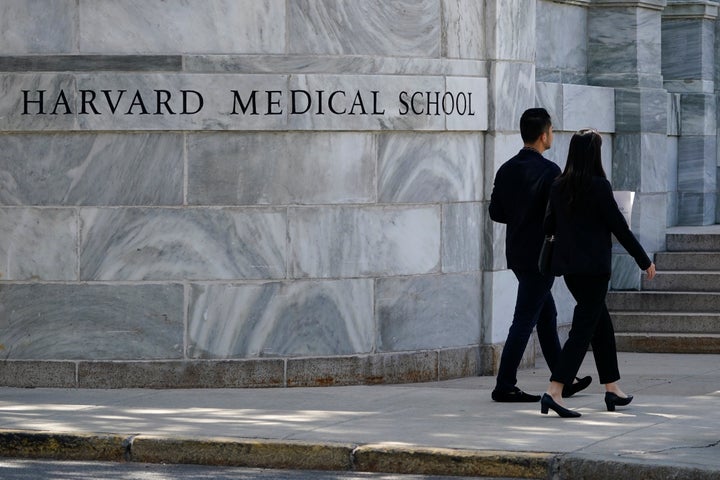 Maclean, who did not immediately respond to a request for comment, allegedly purchased two dissected faces from Cedric Lodge for $600 in 2020. She also allegedly bought human skin and sent it to Jeremy Pauley, 41, of Pennsylvania, to have it tanned to create leather.
Human remains were also purchased by Joshua Taylor, 46, of Pennsylvania, and Mathew Lampi, 52, of Minnesota, authorities said. Cedric Lodge allegedly allowed Maclean and Taylor to enter the medical school's morgue and choose which remains they wanted to buy.
Taylor, Lampi, Maclean, and Cedric and Denise Lodge were indicted by a federal grand jury on charges of conspiracy and interstate transport of stolen goods.
Pauley was separately charged with conspiracy and the transportation of stolen goods after being accused of buying body parts from Maclean, Lampi, and a mortuary and crematorium worker in Arkansas.
That worker, Candace Chapman Scott, faces 12 counts of mail fraud, wire fraud and interstate transportation of stolen property in a separate case. She pleaded not guilty to the charges last month.
An attorney listed as representing Cedric and Denise Lodge did not immediately respond to a request for comment.
"Some crimes defy understanding," said U.S. Attorney Gerard Karam in a statement Wednesday. "It is particularly egregious that so many of the victims here volunteered to allow their remains to be used to educate medical professionals and advance the interests of science and healing. For them and their families to be taken advantage of in the name of profit is appalling."
According to the indictment, Taylor made 39 payments to Denise Lodge totaling $37,355.56 for human remains. One $1,000 payment was allegedly for a head, and another $200 payment was labeled as "braiiiiiins."
Pauley, in total, allegedly transferred $8,800 to Maclean and $40,049.04 to Taylor. Lampi and Pauley allegedly exchanged more than $100,000 in online payments over "an extended period of time," authorities said.
Maclean at one point appeared to acknowledge that the exchanges were illegal, telling Pauley that she didn't want to "expect agents at my door" if one of their shipments got lost in the mail, according to the indictment.
Harvard's medical school called the thefts "morally reprehensible" and said it is working to determine which anatomical donors may have been affected.
"We are appalled to learn that something so disturbing could happen on our campus — a community dedicated to healing and serving others," the school said in a statement Wednesday. "We are so very sorry for the pain this news will cause for our anatomical donors' families and loved ones, and HMS pledges to engage with them during this deeply distressing time."
The school said it has created an external panel of experts to evaluate its Anatomical Gift Program and morgue policies and practices.
Popular in the Community