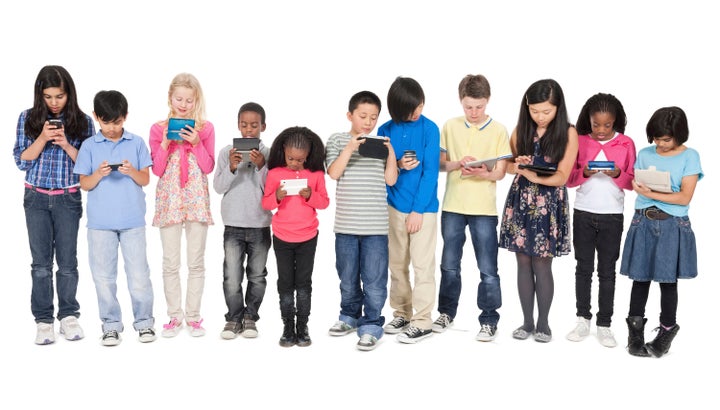 Recently, I interviewed Dr. Dara Menashi, who is the President of Kids Insight, a nonprofit organization sponsored by the Annie E. Casey Foundation (AECF). She was one of the original members of the Casey Strategic Consulting Group and helped develop the AECF consulting practice model, creating tools and training teams in effective consulting techniques designed for embedding new ideas into public systems. Dara has contributed to Annie E. Casey Foundation's thought leadership through innovative work on how to help government organizations adopt new ideas as lead author on Casey's monograph Congregate Care Rightsizing (2009) and the article Helping Government Agencies become More Effective and Efficient: Discovering "Catalytic Combinations" in Public Child Welfare Reform, published in the Foundation Review (2012). Previously, Dara worked for McKinsey & Company as an organization specialist for private sector clients, introducing and refining the use of Relationship Network Analysis (RNA) as a consulting tool for mapping and leveraging the informal structure of organizations. Dara holds a PhD and MPP from Harvard University, where she was awarded best master's thesis and mentor of the year, and a BA from Boston University in Economics, where she was selected as a Truman Scholar for her leadership and commitment to the public sector. Here's our interview:
Dr. Dara Menashi: Kids Insight is a non-profit dedicated to helping public child welfare systems improve well-being outcomes for children in care. We provide an easy-to-use, scientifically validated, well-being assessment that allows for feedback from all the key stakeholders in a child's life to be seen on an easily read graph. Because we know that child welfare systems are stretched for resources and time, we try to make it as easy as possible to use our assessment, which we refer to as a service rather than a tool. We provide on-the-ground implementation support with training and practice assistance, along with a live customer service line to solve technical problems as soon as they arise. Along with regular reports that cover children's emotional and social well-being over time, we provide data assistance in linking our TOP data to a jurisdiction's SACWIS systems, as well as utilization reports that help supervisors manage their work. Our research agenda is driven by what a state or county tells us they want to know. We are currently working on predicting disruptions and identifying the services that allow children to be safely served at home.
Marquis Cabrera: And - what is your flagship product?
Dr. Dara Menashi: Our flagship product is the Treatment Outcome Package or TOP for child welfare. TOP was originally designed for behavioral health care and works primarily with clinicians and clients. With the support of the Annie E. Casey Foundation, The Duke Endowment and Outcome Referrals, Inc. (the company that created TOP for behavioral health systems and providers), we have modified how TOP is used to make it work in child welfare. The most important thing we did was make is useable and accessible to social workers on the ground. The driving force behind all our development (including an online dashboard, inviting multiple raters, reading results) is based on the idea that if caseworkers don't find it helpful they will not do it. We really want this tool to function within the way social workers and others have to work day-to-day on the ground.
Marquis Cabrera: Where did you get the idea from?
Dr. Dara Menashi: I've worked in child welfare system reform for 15 years with the Annie E. Casey Foundation and others organizations in diverse jurisdictions including New York City and Maine doing congregate care rightsizing and case management reform. So I know how hard it is to get real change in child welfare systems and the real on-the-ground roadblocks that prevent reform from happening. So when I met Dr. David Kraus, the inventor of TOP, I immediately saw the applicability of TOP for child welfare. It did three of key things:
It measured multiple aspects of well-being and tracked them over time
It was able to tell us which providers/services were successful with which kinds of children
THE INFORMATION/RATINGS CAME BACK IMMEDIATELY. I can't emphasis enough how critical this is. Social workers are used to filling out all kinds of forms without getting anything back in a useful timeframe. TOP provided results in real time, which make them useful for planning and decision-making in real time.
Marquis Cabrera: How long does it take to fill out the survey and how much does it costs?
Dr. Dara Menashi: 5-10 minutes. If you don't know answer, you leave blank. It's a monthly subscription fee based on a whole host of factors; number or raters, state run, out-of-home versus in-home care, integration with SACWIS.
Marquis Cabrera: Has the concept gained traction in the child welfare marketplace?
Dr. Dara Menashi: Yes, people love it, including frontline workers and administrators. They readily see the value of measuring well-being over time to understand how children (and providers) are doing – and we have yet to encounter anyone who has suggested it is a bad idea – although, as anticipated, there are concerns about the time and resources needed for a new initiative. TOP really fills a void in the field through its ability to measure multiple aspects of well-being from the perspective of multiple key stakeholders in a child's life. And people like that TOP is user friendly and recognize the impact it has on children in care.
We are currently in Cuyahoga (Cleveland) OH and expanding into Franklin (Columbus) OH and Hamilton (Cincinnati) OH. When people hear about it and see what it can do they want to use in in their own systems. We started in Larimer CO (who have been huge advocates of TOP) and have spread to 5 additional CO counties in 2 years. In North Carolina, we started in Wake County and are now working with two additional counties (Richmond and Scotland). In addition, the state of Delaware is using TOP. We have a small contract with a provider in Tennessee and are talking with several other states that are interested.
Marquis Cabrera: What are kids and families saying about the tool?
Dr. Dara Menashi: I think the most exciting aspect is how [TOP] has raised the voices of the children and foster parents. Children over 12 fill it out themselves and their results are show along with everyone else's on the reports. Teens have used the reports in meetings to take more control over their future. One teen used the results to show the school system that he was doing well and that there was no reason to keep him out of regular classes. Teens have used it point out their strengths, and show improvement. We had one teen who looked at the report and saw all these well-being measures in the green (healthy section) and said "hey I'm not such a bad kid after all." We had another teen who was in residential care see the results and decided he did not want to be perceived by others in a bad light, changed his behavior, showed progress on TOP and was stepped down to live with an aunt. Teens appreciate that TOP amplifies their voice and allows them to be seen for who they are now, not what they did 5 years ago.
In addition, TOP allows them to express things on paper that they have not been able to say verbally. One thing we measure is suicidal ideation – for some teens with serious suicidal thoughts, the TOP report is the first time anyone has heard about the issue. Here's some quotes from teens:
If you are not comfortable speaking how you feel, here is your chance to write it on paper.
We teens are now involved. It's not just adults.
Had we had this, maybe the adoption would have worked out.
Foster parents also appreciate the way TOP captures their voice – they feel heard and that someone is actually paying attention to what they experience – and they are the ones who see the kids most often.
Marquis Cabrera: You have brought up the ability to use this instrument to improve child welfare service providers. How is the tool able to tell which service providers are effective and ineffective?
Dr. Dara Menashi: Basically, it's a huge data base. It's linked to SACWIS. If a kid with characteristics has been successful, a lot of that improvement is attributable. For example: If a kid with depression gets better, we can attribute that to a provider. In the long-term, - with enough data - we will be able to link outcomes on TOP. There has to be enough data to look at progress over time though.
Marquis Cabrera: What impact are you hoping Kid Insight, ultimately, accomplishes? in 3 years or 5 years?
Dr. Dara Menashi: We have very high expectations for Kids Insight. In the next 3 years, we plan to spread the use of TOP to other jurisdictions, and measure, track and improve the well-being outcomes for children in child welfare. We hope to shorten length of stay through the motto "right kid, right service, right time" so kids don't have to fail their way into the right service. We are also working to predict disruptions before they happen so everyone has a chance to save a placement before it falls apart. We want to be able to tell jurisdictions which providers are successful with which children and help providers successfully deliver the services that kids in care need. We want TOP to create a virtuous cycle of quality improvement where everyone in the system does well.
After five years of expansion and data collection, we will have a good idea about which services are best at keeping kids in their homes and out of high-end placements – and we can spread that information throughout the field. By understanding what works and what doesn't, we hope to see child welfare budgets move toward the right services so that we get the best outcomes for taxpayer dollars and public systems can show that they are spending dollars efficiently and effectively.
This has been a labor of love for all of us at Kids Insight, the Annie E. Casey Foundation, The Duke Endowment and Outcome Referrals. Like the people who work in this difficult field, we want to provide the best for abused and neglected children. If we can do something to make their lives better, we are all grateful for the opportunity. David and I started this over a cup coffee at Dunkin Donuts four years ago – and we're both thrilled with how far it has come and can't wait to see where it goes.
Related
Popular in the Community