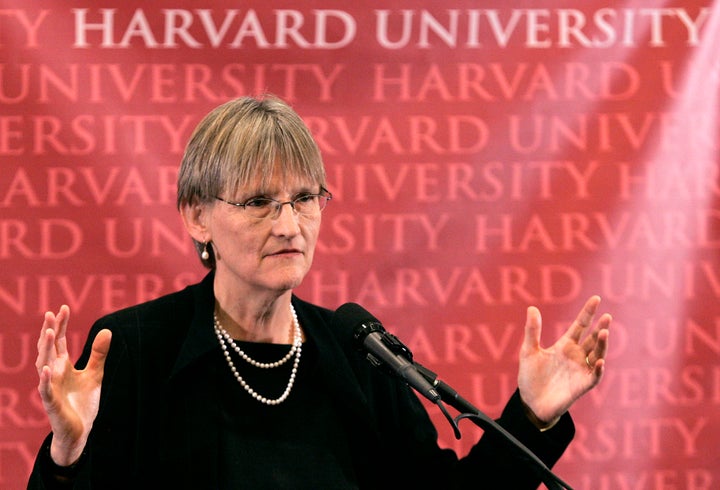 Harvard University will impose new rules to discourage students from joining unrecognized single-gender Final Clubs, its president announced Friday.
Starting with the freshmen enrolling in fall 2017, anyone who joins one of these organizations will not be allowed to hold a leadership position on an athletic team or in a recognized student group, and will not be endorsed by the college for elite fellowships such as the Rhodes and Marshall scholarships. Current students and those starting this fall will be exempt from this rule.
Students will still be allowed to join the clubs, but Harvard President Drew Faust said they won't receive as many benefits from the college if they do.
Faust issued a statement to the Cambridge, Massachusetts, campus that was framed as a letter to Dean of the College Rakesh Khurana and outlined how the university would punish students for joining unrecognized single-sex organizations. She writes:
A truly inclusive community requires that students have the opportunity to participate in the life of the campus free from exclusion on arbitrary grounds. Although the fraternities, sororities, and final clubs are not formally recognized by the College, they play an unmistakable and growing role in student life, in many cases enacting forms of privilege and exclusion at odds with our deepest values. The College cannot ignore these organizations if it is to advance our shared commitment to broadening opportunity and making Harvard a campus for all of its students. Nor can it endorse selection criteria that reject much of the student body merely because of gender.
Clubs may be able to avoid these sanctions on their members if they go co-ed. Fearing impending regulations from Harvard, two previously all-male clubs clubs -- Fox and Spee -- agreed in recent months to start admitting women.
The male groups have faced intense scrutiny since March, when a university task force on sexual assault released a report criticizing the correlation between the exclusive and independent social organizations and an elevated risk for sexual violence among female undergraduates interacting with them.
But in a letter Harvard also released on Friday, Khurana argued the clubs' "discriminatory membership policies ... have led to the perpetuation of spaces that are rife with power imbalances."
Faust instructed Khurana to submit a report to her at the end of the next three academic years about the continued role of the single-gender social organizations, and whether the school "should be considering any further action."