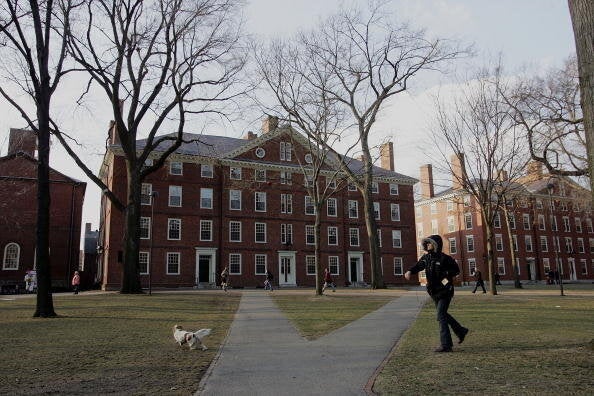 UPDATE 05.19
The student who was shot on Harvard's campus Monday has died, the Boston Globe reports. The victim has been identified as a Salem State College student.
*****
UPDATE: The Boston Globe adds that the victim, a student, was shot in the abdomen and that the police are looking for several assailants.
************************************************
The Harvard Crimson is reporting that an unidentified man was shot on the campus of Harvard University just before 5 p.m. this afternoon.
The victim was bleeding but still conscious, according to Dental School student Jared M. Sprague, who says he helped support the victim after the shooting. Sprague said the victim appeared to be "college-aged."

Sergeant James DeFrancesco of the Cambridge Police Department said around 6 p.m. that he did not know whether the victim was a Harvard student.
The victim was being treated at a nearby hospital, Sgt. DeFrancesco told reporters.
The Boston Globe reports that the victim was shot at the entrance to Kirkland House dormitory and collapsed on Dunster Street.
The Cambridge and Harvard police departments were still searching in around Kirkland House, one of Harvard's 12 undergraduate houses, for the assailant, according to a message sent to the Harvard community. University officials asked students to remain where they are and report unusual activity to the Harvard Police Department.
This email was sent to faculty and students:
Kirkland House Students and Tutors,

We have been informed that a shooting took place minutes ago in J-Entry of the Annex.

The Annex where the police are proceeding with an investigation has been cordoned off.

We ask everyone to cooperate with the police and staff in the hours ahead. We will apprise everyone of further developments.

Please be patient and use the dining hall, the basement, or the JCR for the next few hours until you can return to your rooms.

Anyone with any information should talk to the Harvard Police immediately.

At this time, identities of the victim and perpetrator(s) are unknown.