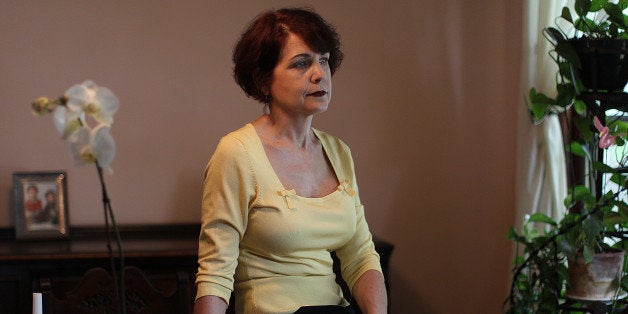 A former Harvard University professor filed a federal lawsuit Thursday alleging the school discriminated against her as a female employee and denied her tenure due to her advocacy on behalf of sexual assault survivors.
Kimberly Theidon, who was assigned the endowed designation of the John L. Loeb Associate Professor of Social Sciences, said she was led to believe she was a shoo-in for tenure in 2013, as first reported by The Huffington Post. But she was denied tenure on May 28, 2013, and was informed her employment would be terminated on June 30, 2014, after Theidon said she had privately complained to her superiors that she was paid less than her male counterparts and had provided guidance to victims of sexual harassment on campus. Theidon said a Harvard administrator told her a committee had discussed her "political activity" when considering whether to award her tenure.
When Theidon's employment ended in June, the lawsuit claims, the university informed her the second mortgage on her home, which had been provided by Harvard, would be "due in full upon her departure" and requested she arrange for "prompt payment" of the loan.
The lawsuit seeks back pay and compensation for loss of a tenured professorship at Harvard. It also asks for punitive damages, but does not seek a specified amount.
"Dr. Theidon's central claims that inappropriate judgments affected her tenure decision continue to be flatly wrong," a Harvard spokeswoman wrote Friday in an email to HuffPost. "There is no merit whatsoever to her allegations of discrimination or retaliation. Any advocacy on Dr. Theidon's part on behalf of victims of sexual harassment and sexual assault at Harvard was not known, let alone considered, as part of the University's decision on her tenure case. Moreover, such advocacy would never adversely affect a tenure decision at Harvard."
"We want universities, as well as Harvard, to know that this is a serious issue," said Philip Gordon, one of the attorneys representing Theidon. "And we want professors and other individuals who serve as the front line for students who have been suffering -- we want them to know that they are safe, that they can have a conscience and a career, and you can help students and you can be protected."
Theidon had originally filed a complaint stating her allegations on March 24, 2014, with the Massachusetts Commission Against Discrimination. She withdrew her state-level complaint on July 9 in order to eventually be able to file a suit in federal court. Moving the case to federal court, Gordon said, allowed for a greater potential punishment against Harvard and also would help set legal precedent for similar cases in the future. Theidon now works at Tufts University.
"Obviously, this is about something much bigger than me not getting tenure," Theidon told HuffPost in 2014. "This is about students. This is about the people to whom people reach out. They reach to faculty they trust. I was not looking to be a 'troublemaker.' That was the last thing I was looking to do. But how could I have remained silent when students began reaching out to me? What I hope comes out of this going public and pressing a case against Harvard is that we understand the need to protect first responders. Particularly untenured faculty."
Harvard College, the undergraduate school of the university, is currently one of 101 higher education institutions under federal investigation over concerns with how the school handles sexual violence. Harvard Law School was found to be in violation of the gender equity law Title IX in December 2014, at the conclusion of a similar investigation by the U.S. Department of Education.
Popular in the Community