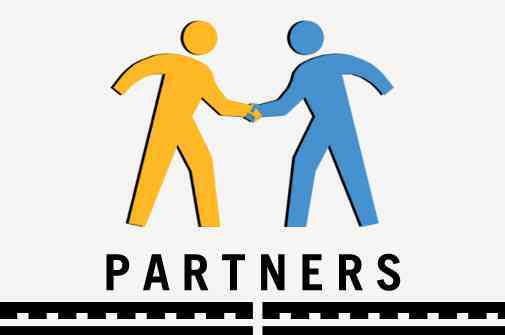 Here are three facts about Harvard Business School (HBS) that I bet you didn't know. (1) One quarter of HBS alumni over 50 years old spend over half of their time working on social enterprise and nonprofit activities, (2) The largest club at HBS is the social enterprise club and (3) the largest conference at HBS is the social enterprise conference.
Surprised? Maybe it's time to rethink your assumptions about business students. They do care. And the same is true of business students at other fine universities such as Stanford, Michigan, Texas, Berkeley, U of Virginia, and many others. Today's B-school students and recent graduates are eager to connect with experienced business people and work collaboratively on the big social issues of the day, from poverty and health care to education and the environment.
The best news is that these cross-generational collaborations can be extraordinarily powerful. I've heard people from each of these groups say that when the generations connect, their work is dramatically enhanced: more sustainable, more creative, more energized, more connective. This creates an enormous opportunity for nonprofit managers--to find ways to match those early and late in their careers and use their combined talents to dramatically advance the work of any cause. There is a large number of young social entrepreneurs that are looking for experienced business people to bring their passions and expertise to social enterprise boards and partner with them.
It's easy to see why this phenomenon of cross-generational collaboration is taking off. Surveys show that young people today are more idealistic, socially oriented, and civically engaged that any other recent generation. As a result, more students than ever are getting involved in social enterprise, impact investing, double bottom line initiatives, and other new approaches to nonprofit work. They are filled with energy and youthful creativity, they understand technology, and they're willing to take risks--traits that can be very valuable to nonprofits in need of an infusion of new blood.
At the same time, more business people in the later portion of their lives--those in their "second careers", as Peter Drucker calls the stage--are looking for ways to give something back to society, other than just money--they bring their skills, their networks, and their passion. They want to be actively involved! And these second-career individuals have numerous valuable skills they've learned through life and work as well as lifetimes' worth of personal connections and leadership experience.
Bringing together these two groups, with their varying perspectives and skill sets, can ignite some amazing catalytic forces that can infuse an organization with fresh life.
Thankfully, plenty of programs are starting to tap the power of cross-generational collaboration:
•The Harvard Advanced Leadership Fellowship offers a year-long program to enhance and leverage the skills of experienced leaders who want to apply their talents to solve significant social problems. At the same time, Harvard Business School will supplement the salaries of selected new graduates who choose to enter the non-profit world.
•Students at many universities involved in social change initiatives are being mentored by experienced executives. Programs like these are active at Duke, Stanford, Virginia, and elsewhere, and the University of Utah just received a $15 million gift to launch a social entrepreneurship initiative with a similar mentoring component.
•DoSomething.org is the country's largest nonprofit for young people and social change. They have 1,425,974 million members (and counting) who focus on causes they care about. Imagine what can happen when you link their energy with the deep networks of late career business people!
I've seen how opportunities to work creatively with people from other generations can enrich a person's life. My friend, a successful music executive, is applying his skills as an active board member at Little Kids Rock, an amazing non-profit that is bringing music back to kids across America. http://www.littlekidsrock.org He loves being an active partner to the young social entrepreneurs who work there, and they in turn rave about all they've learned from the wisdom and experience he brings. Millions of similar partnerships are just waiting to be launched at nonprofits across America.
Some questions about this trend that nonprofit leaders might ponder include:
•What new ways can we explore to make cross-generational linkages more quickly and easily? How can social media tools like Facebook and LinkedIn get involved? What can universities do to connect their student and alumni networks? What about hosting meet-up gatherings? Could a "matchmaking" system modeled on one of the successful dating services be created?
•What opportunities are there for cross-generational collaboration on an international scale? I am starting to see business people in India, Nigeria, Brazil, Mexico, and many other countries becoming interested in increasing their involvement in social causes. How can we bring them into our networks along with the thousands of bright young students in those countries?
•How can we highlight more stories of cross generational partnerships to show how they can work best?
I have gotten a lot of joy out of mentoring, partnering, and sharing with people who are discovering the excitement of social engagement, including both those of my own cohort and those just starting their careers. Finding ways to bring these generations together could be a big step toward building the even more complete teams we need to address the toughest social issues of our day. Start connecting!!!!
Related
Popular in the Community