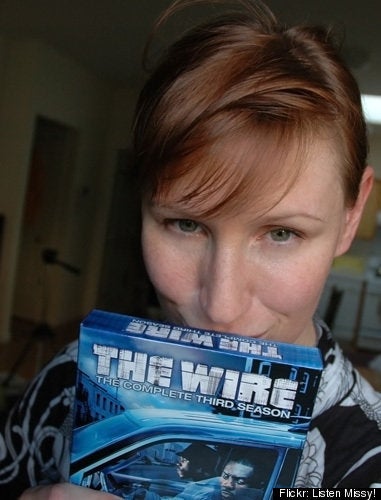 The class's professor, renowned sociologist William Julius Wilson, insists in his syllabus (see below) that the "course is not intended to teach students about the show, per se." Rather, "the course integrates academic research with the series to develop a rigorous examination of urban inequality."
Wilson's class has sparked its share of heated debate -- while some insist that the introduction of pop culture into the classroom in such an overt way is untoward, others see the show as an artistic and provocative method of breaching a difficult topic.
In a Boston Globe editorial, Eugene and Jacqueline Rivers, co-founder of the Boston Ten-Point Coalition and Harvard University doctoral student, respectively, wrote in support of the class:
One of the most difficult challenges confronting intellectuals is how to discuss the relationship between race and poverty in Obama's "post-racial" America..."The Wire" can usefully serve as a non-partisan political resource for engaging the issues of race and poverty.'
The two add that the show is smart and creative, and that it can lead to discussion about programmatic responses to systematic inequality in the inner city.
On the opposite end of the spectrum stands Ishmael Reed, a professor at University of California-Berkeley who also contributed an op-ed on the subject to the Globe.
Reed believes that professors like Wilson are more concerned with using "hot courses built around sensational popular culture like hip-hop and crime shows as a way of filling seats in their classroom," than with seriously examining race and class relations. Reed contends that the show is riddled with stereotypes, and should not be utilized in a university setting.
Do you think The Wire should be the subject of a college-level course? View a portion of Wilson's class syllabus below and weigh in with your opinion.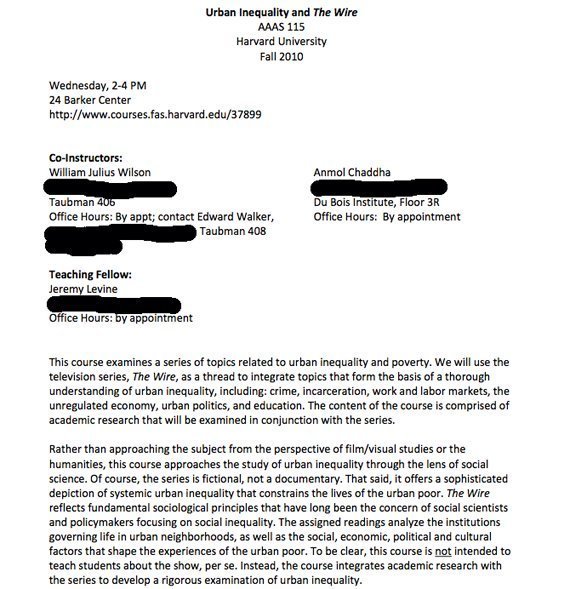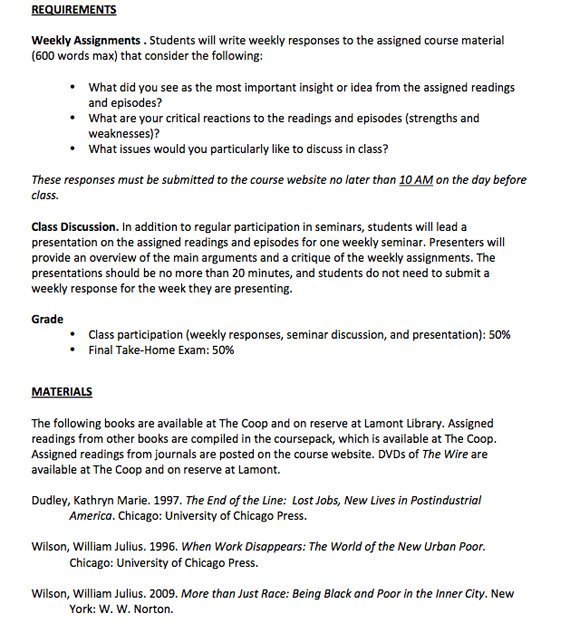 Support HuffPost
The Stakes Have Never Been Higher
Related
Popular in the Community