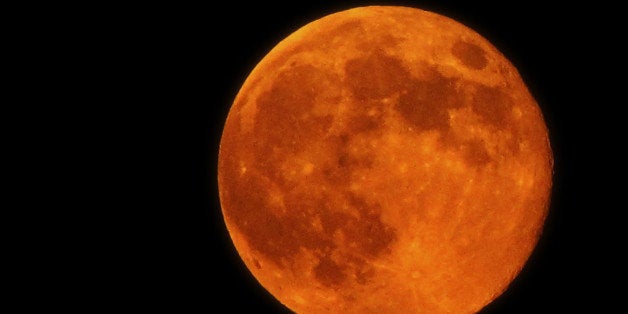 Skywatchers, get ready for a special sight tonight: with the autumnal equinox set to fall on Sept. 22, the 2013 Harvest Moon will be in full bloom Wednesday night.
The term "Harvest Moon" or "Corn Moon," is used to describe the full moon that occurs closest to fall's equinox. For skywatchers in North America, the full moon is expected to rise shortly after sunset (depending on your location) on Sept. 18 and will peak at 7:13 a.m. EDT the next morning.
The Harvest Moon will be especially visible during the overnight hours, even though it won't actually be "full" until Thursday morning.
No matter where you are on Earth, this full moon – and every full moon – ascends over your eastern horizon around the time of sunset. It's always highest in the sky in the middle of the night, when the sun is below your feet. That's because a full moon is opposite the sun. Being opposite the sun, the moon is showing us its fully lighted hemisphere, or "day" side. That's what makes the moon look full.
However, the almost full Harvest Moon should also be visible for North American viewers on Thursday night, when the moon will turn full for observers in Asia.
The annual celestial sight was dubbed the "Harvest Moon" because its light allowed farmers in the Northern Hemisphere to harvest their crops for several hours more into the night, Farmers' Almanac notes.
This year's Harvest Moon may not be as spectacular as the 'Super' Harvest Moon that fell on autumn's equinox in 2010, but it will still provide a welcome display for skywatchers.
Before You Go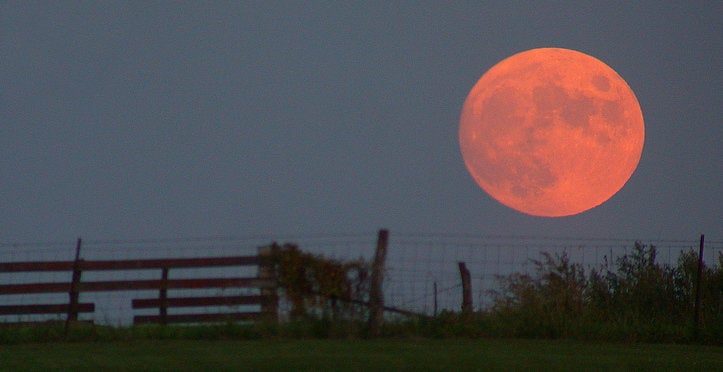 The Harvest Moon
Popular in the Community