Skywatchers, you're in for a treat. Tonight's "supermoon" is a pretty special one.
When the moon turns full on Monday, Sept. 8 at 9:38 p.m. EDT, it not only will become the last supermoon of the summer, but also this year's Harvest Moon -- which is a full moon that occurs closest to the autumnal equinox.
(Story continues below.)

For several nights around the time of the Harvest Moon, the moon rises around the same time that the sun sets, giving the moon a reddened, swollen, pumpkin-like appearance. According to NASA, the name comes from the days before the invention of the lightbulb, when moonlight helped farmers reap their crops at this time of year.
On average, the moon usually rises about 50 minutes later than it did the day before, but in the days around the autumnal equinox, that difference decreases to about 30 minutes each night.
If you can't get outside to see it with your own eyes, the SLOOH Space Camera will be hosting a live broadcast of the celestial event (see the livestream video above).
Support HuffPost
The Stakes Have Never Been Higher
Related
Before You Go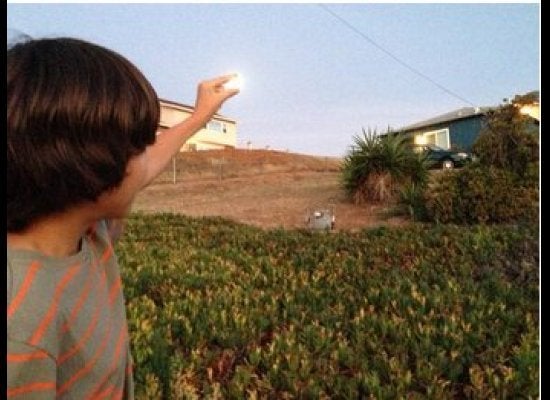 Supermoon Photos
Popular in the Community