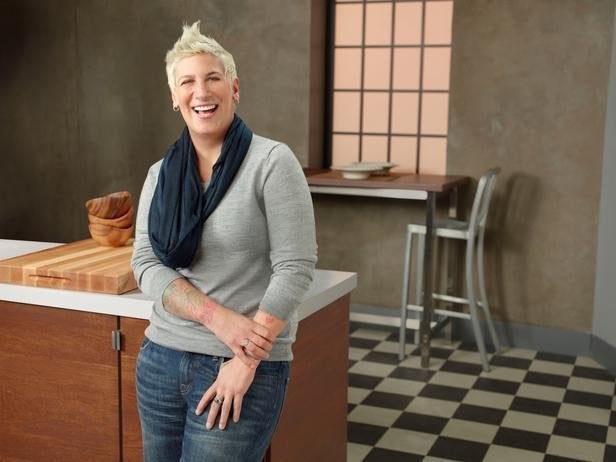 Make no mistake: Michele Ragussis absolutely adores New England.
The Food Network favorite, who calls Brooklyn home, has only recently returned to New York after spending her first summer up in Maine, where she serves as a resident chef at The Pearl on the Pier in the popular seaside hamlet of Rockland. It's an unseasonably warm, sunny October afternoon in the city, but Ragussis says she's already counting down the days until her forthcoming Maine venture.
"It's just one of those places that makes you feel good in your soul," Ragussis says with a sigh. "Food Network Star" fans may recall that Ragussis, who served on Bobby Flay's team on the hit show, emphasized New England cuisine throughout her tenure, and it's clear her infectious enthusiasm for both the region and its food scene hasn't faded since then: "There's something about the cities and the towns up there...I'm pretty lucky to be able to go back and forth."
Fortunately for Ragussis, she'll soon get that opportunity: the "Food Network Star" finalist will be on hand for "Harvest on the Harbor," the acclaimed four-day food and wine festival in Portland, Maine. Now in its fifth year, the city-wide celebration promises a "lobster chef of the year" competition, tastings and other specialty events -- all designed to highlight the state's increasingly diverse culinary offerings. New to the lineup in 2012 is the "BBQ, Brews & Blues" event, which will feature locally crafted beers, roast pork and corn bread in an effort to bring visitors "back to Maine's farm roots," according to Barbara Whitten, President of the Portland Convention & Visitor's Bureau.
And Ragussis's first visit to "Harvest on the Harbor" is bound to be an exciting one: she'll be on hand as honorary emcee of the "Culinary College Competition," in which four teams of aspiring students will vie for the title of "Cutting Edge Chef."
It's safe to say that while she won't actually be cooking at the festival, Ragussis -- who was the third runner up on "Food Network Star," and is openly gay -- knows a thing or two about a challenge. "I am a serious chef, I like to be in the kitchen and throw down, work with my knives," she notes. "But I'll be there, pumping these kids up, really having their back and being their support."
Though Ragussis' stint on "Food Network Star" didn't result in a series, she's still optimistic about the possibility of a future show, which she hopes will not only "bring my love for New England cuisine" to new foodie brigades, but also establish her as an out, proud LGBT figure on the U.S. culinary scene.
"I want to be seen as a strong gay chef and be proud of it," she says. "Whatever events I can do, whatever I can do to help gay kids...I just want to do it all."
For now, however, Ragussis is just happy to be focused on "Harvest on the Harbor," which she believes will dispel the biggest misconception many diners have about Maine cuisine, which is "that it's very boring and straightforward."
"I'm a New England chef and yet, for some reason, I thought Maine was very much about potatoes, lobster and butter," she notes. "Portland is just killing it right now in the food scene, so it's really exciting for me, as a chef, to be involved with it in any way that I can."
Whitten echoes those sentiments: "People truly have discovered that Portland is a foodie destination."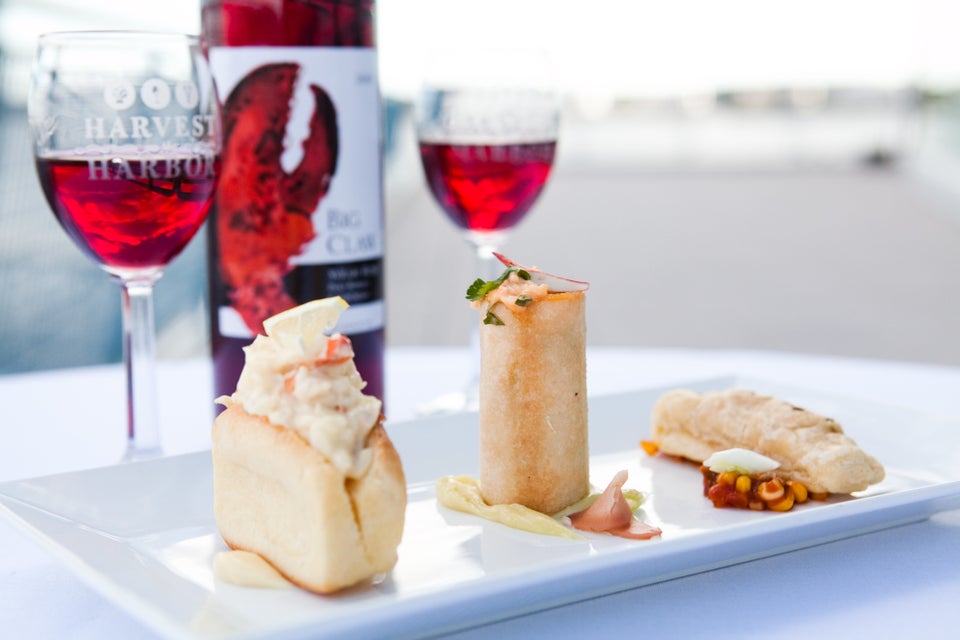 Portland's Harvest on the Harbor
Popular in the Community