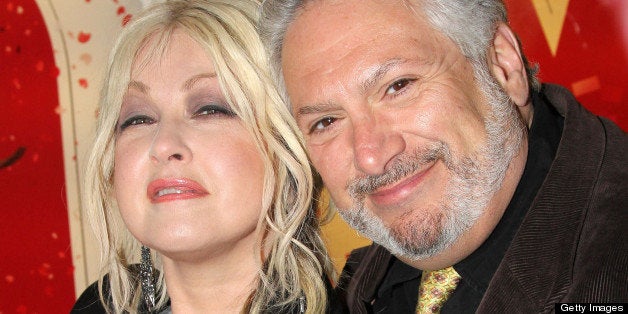 "Would I be scared to say 'gay?'" asks the very openly gay Harvey Fierstein, discussing the hit Broadway musical "Kinky Boots," which has garnered 13 Tony Award nominations, including one for him for Best Book. He's referring to one of the lead characters, Lola (played by Billy Porter), a drag performer who partners with a shoemaker, whose business is in trouble, to make fabulous shoes for drag queens and thereby save the shoe factory. Fierstein says he wrote and clearly portrays Lola as heterosexual, yet not one critic or reviewer has picked up on it, assuming that the character must be gay because he's doing drag. (Scroll down to listen to the interview)
"I mean, he's not gay," Fierstein said in an interview on my SiriusXM radio program about the character based on a true story which was made into a 2005 British film of the same name. "I wrote this character as a heterosexual transvestite. He's very clear that that is what he is. I thought this was a really interesting character to put up on the stage...rather than arguing the same arguments I've argued in 'La Cage,' to do something different. The really interesting thing to me is that not one critic -- not the gay critics, not the straight critics -- not one critic picked up on him being straight. Not one. They all talked about 'Harvey's gay liberation message or whatever.' There's no gay liberation message in this! No one's gay in this! It's so interesting to me that our prejudices are so strong that we hear what we think we hear." (Towleroad critic Naveen Kumar did in fact point to the character being straight, though downplayed)
Check out photos from "Kinky Boots," then scroll down to keep reading: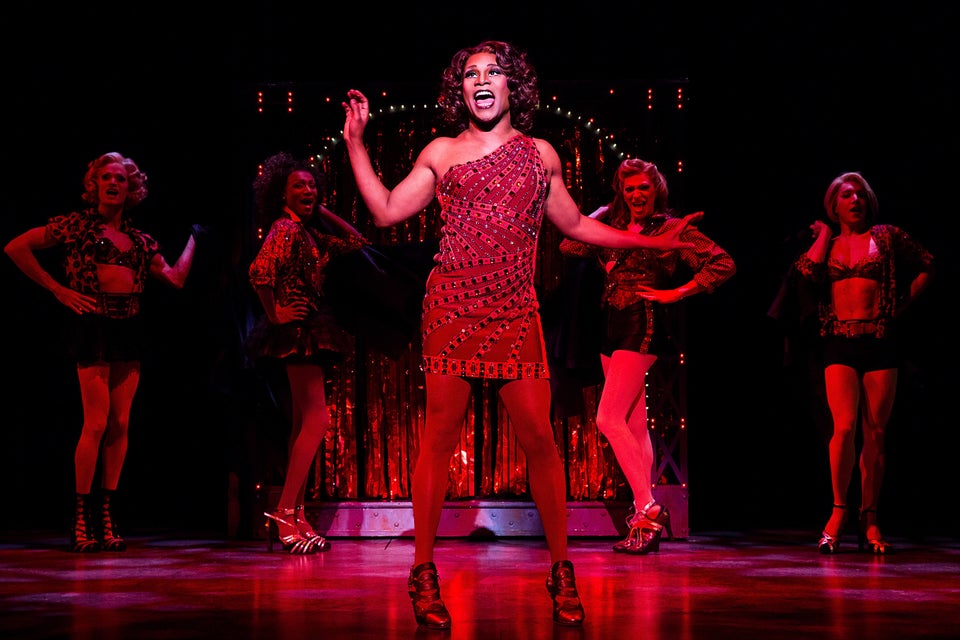 'Kinky Boots' On Broadway
Fierstein said he could tell early on that the show was going to be a smash, but noted that it was a long slog since he and Cyndi Lauper, who wrote the music and lyrics, were both up to their necks in projects, as was director/choreographer Jerry Mitchell.
"You write the show and you tell the story as best you can," he said. "We kind of knew, Jerry Mitchell, the director/choreographer and I, started knowing, very early on. I had written the script and I liked the story. I said, 'It could find an audience.' But it's not until you put it up on its feet that you know. And Cyndi's music I liked from the very beginning. But Cyndi had never written a show before. So, it was slowly coming along, slowly coming along. And during this period, Cyndi did a world tour. She put out a blues album. She did a reality show. She had her autobiography. I did a year on tour with 'Fiddler on the Roof.' I wrote 'Newsies.' I wrote this other play. Jerry Mitchell at the same time was doing 'Legally Blonde' all over the world and 'Broadway Bares.' So, you're working on several projects and it's not until you sit down and say, 'OK, now we're going to focus on this.' And then we put it in front of an audience in Chicago. And the audience went insane. It's like a fun factory. A joy factory."
Some of the joy has come from critics with whom Fierstein has had a past as well. He said he received an apology from the long-time gossip columnist Liz Smith, who reigned at the New York Daily News with her syndicated column for decades. Smith, who came out as bisexual in her 2000 autobiography, Natural Blonde, was in the closet back when she expressed disdain when Fierstein thanked his male "lover" while accepting a Tony Award in 1984, a criticism that angered Fierstein at the time.
"She actually apologized to me just recently," he said of Smith, who gave "Kinky Boots" a rave review. "And I told her, 'I've always thought of you as my family, as my sister.'"
Listen to the full interview with Harvey Fierstein:
Popular in the Community