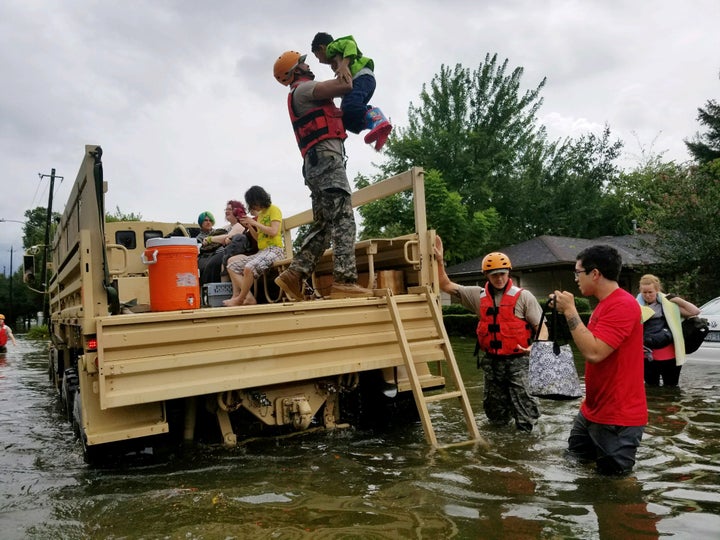 This isn't the time to mince words ― the effects of Hurricane Harvey are only going to get worse for Texas.
On Sunday, the National Weather Service called the flooding that's quickly taking over Houston alongside much of the coastal area surrounding it "unprecedented" and "beyond anything experienced."
NWS officials doubled down in interviews with HuffPost, noting that the storm will bring dozens more inches of rain over the coming days, and that heavy flooding could plague the area for weeks.
"With this flooding event we were using words like catastrophic and life threatening," said Dennis Feltgen, a spokesman for the National Hurricane Center. "It's as bad as we thought it was going to be, and it's only getting worse."
NWS meteorologist Patrick Burke told HuffPost the hurricane-turned-tropical storm is now stationary, and close enough to the water that it has an unlimited source of "rich, tropical moisture" from the coast to use as fuel.
Normally, storms move and dissipate, he said. This one, however, is not only stationary, but it's starting to backtrack toward the coast. It will likely drop dozens of inches of rain in the coming days. Isolated areas will see 30, 40 and 50 inches of rainfall over its course, the experts say.
"If you're sitting in the Houston area and you see a break and the rain lets up, don't let your guard down. It's gonna come right back in," Burke said. "With the storm so stationary, we're expecting off and on rainfall through at least Wednesday ... Rainfall predictions are as high as we've ever made for a storm."
Five people have already died in the Houston area, according to the NWS. Authorities urge citizens to stay off the streets and to climb to rooftops if trapped.
Flood maps of the area show a city surrounded by floodwater: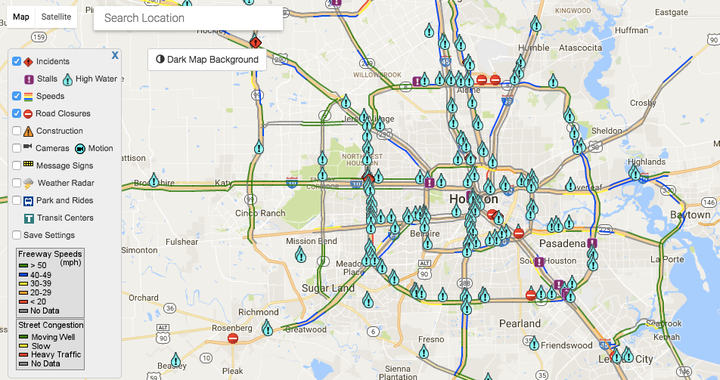 "What's making it so catastrophic for Houston have been the ways the rain bands have just been lining up," Daniel Cohan, an atmospheric scientist and professor at Rice University in Houston, told HuffPost. "People need to realize this is still an ongoing event."
Meanwhile, the Federal Emergency Management Agency is preparing to occupy Texas for years to come. When asked how long FEMA relief efforts will be ongoing in the Houston area and elsewhere, agency administrator Brock Long told CNN, "FEMA is going to be there for years."
"This disaster is going to be a landmark event," he said.
Alexander Kaufman contributed reporting.
This story has been updated with comment from Daniel Cohan.
Popular in the Community