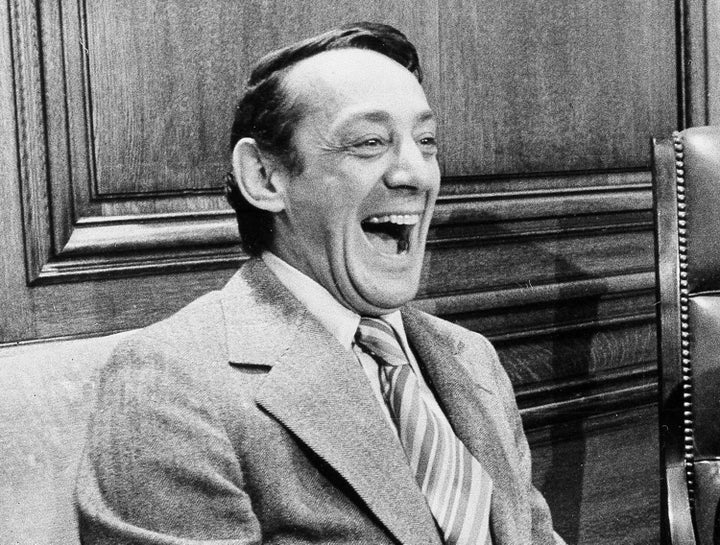 The legend of Harvey Milk lives on.
The Navy is planning to name one of its new oil tankers after the pioneering gay rights activist who served his country as a diving officer during the Korean War, US Naval Institute News reports.
Gay people were banned from serving in the U.S. armed forces until 1994 when The Don't Ask, Don't Tell policy was enacted. That rule, which lasted until 2011, would have allowed Milk to serve, but only if he hid his sexuality. The ban on openly transgender people serving only ended at the end of last month.
"When Harvey Milk served in the military, he couldn't tell anyone who he truly was," added Wiener, who himself is openly gay and holds Milk's former seat on the board. "Now our country is telling the men and women who serve, and the entire world, that we honor and support people for who they are."
The Harvey Milk Foundation also praised the move. "Hope is never silent and will be represented in a world port soon via the USNS Harvey Milk," a statement posted to Facebook on Thursday read.
Milk moved to San Francisco in the 1970s and became the first openly gay person to be elected to public office in California after winning election to the San Francisco Board of Supervisors.
The USNS Harvey Milk is yet to be built. But it will be part of a fleet of six new ships which will all bear the names of other civil rights champions — including women's rights activist and abolitionist Sojourner Truth.
The idea of lending Milk's name to a Navy ship has not been without criticism, however. When it was first proposed, critics said Milk's opposition to the Vietnam War should see him remembered in a more fitting way.
Support HuffPost
Every Voice Matters
Popular in the Community