A Houston resident displaced by Hurricane Harvey made a heartbreaking statement during a live interview with CNN on Tuesday.
Reporting from a shelter housing flood victims, anchor Rosa Flores asked a woman named Danielle (whose last name was not given) about her experiences during the catastrophic storm. The woman, who had just arrived at the shelter with her children, told Flores that her family was waiting to be rescued from their home for about five days with no food or electricity.
The tone of the interview changed, however, when Flores asked about how she was able to save her children. Danielle then poured out her frustration and pain with the media.
"Four feet of water to go get them food on the first day. Yeah, that's a lot of shit. But y'all sitting here, y'all trying to interview people during their worst times. That's not the smartest thing to do," she said in the video above, shared to Twitter by ESPN's Jorge Sedano.
"Like people are really breaking down and y'all are sitting here with cameras and microphones trying to ask us what the fuck is wrong with us," she continued. "And you really trying to understand it with the microphone still in my face, with me shivering cold, with my kids wet and you still putting the microphone in my face."
Twitter users, including comedian Larry Wilmore, empathized with the woman's frustration and called for others to help victims of Hurricane Harvey.
Other reporters have been accused of being insensitive toward Harvey victims. ABC Chief National Correspondent Tom Llamas faced backlash after tweeting that he told the police that survivors were "looting."
The Category 4 hurricane hit Texas late Friday. KHOU reports that at least nine people have died from the flooding and winds. Up to 30,000 residents are expected to end up in rescue shelters, and the storm is set to hit Louisiana later in the week.
Learn how to help victims of Harvey here.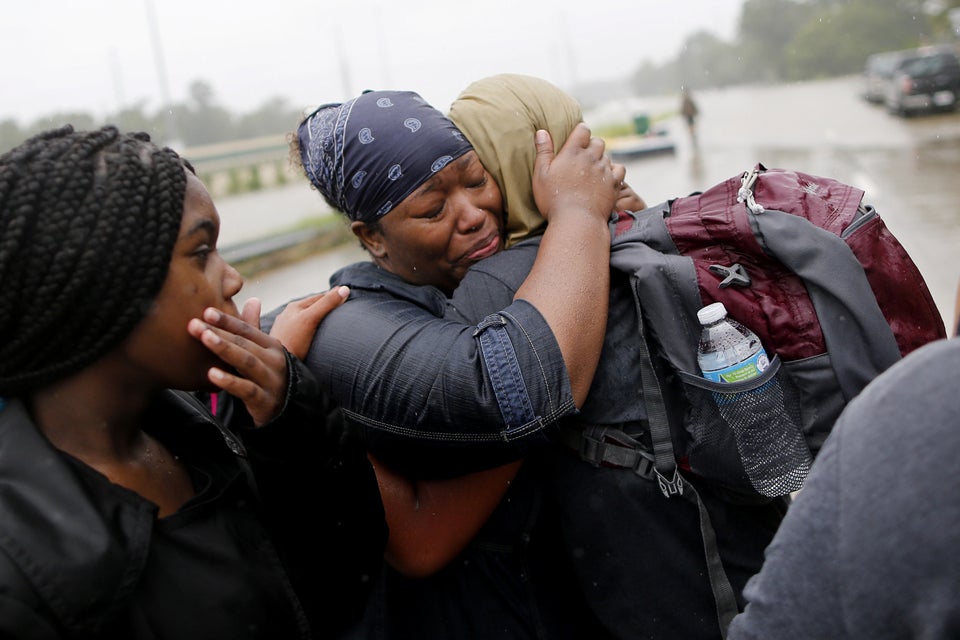 Catastrophic Flooding After Harvey
Popular in the Community