A hawk became an unlikely sidekick to a Texas cab driver after seeking refuge inside the man's vehicle and apparently refusing to leave.
Houston driver William Bruso said he was stocking up on supplies on Friday ahead of Hurricane Harvey when he returned to find the bird sitting on his passenger seat.
"He looks like he's scared. He doesn't know what's going on," Bruso narrates in one of 10 YouTube videos documenting the bird's surprise visit. "He just kind of hopped on in and doesn't want to leave. I'm not sure what to make of it."
Bruso said he tried to shoo the hawk away, to no avail. Videos later showed the animal perched on the door of his parked car, still refusing to fly away. Bruso eventually took the bird inside and gave it chicken hearts to snack on.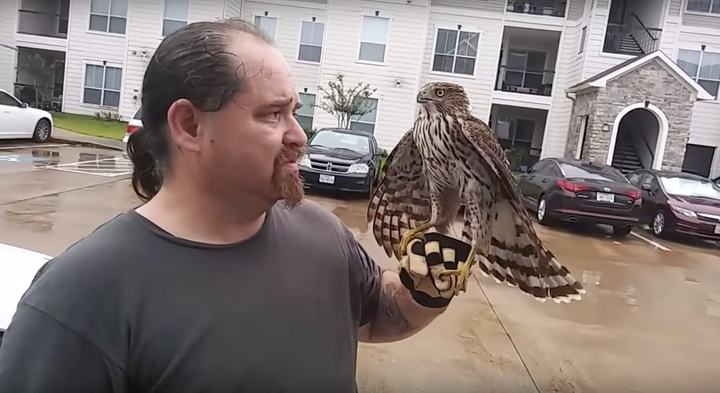 It didn't take long for the feathered refugee to earn the name "Harvey the Hurricane Hawk" from Bruso ― as well as a flock of concerned and curious fans.
"He's been free to go, any time now, but they're going to take him," Bruso said as a woman with TWRC retrieved Harvey. "He may need to be rehabilitated so everyone knows he's in good hands."
A TWRC spokeswoman confirmed to HuffPost in an email on Sunday that the bird is "safe with a licensed rehabilitator." She also shared a video of the hawk in a cage.
"He has an injury that is preventing him from flying, so would not have survived the storm if he was not picked up," an unidentified woman is heard saying in the video.
The woman also notes that road flooding is preventing rescuers from reaching the wildlife center to perform an X-ray on the bird. Once the roads clear up, the hawk and other animals will undergo full checkups, she says.
This story has been updated to include comment from TWRC.
Before You Go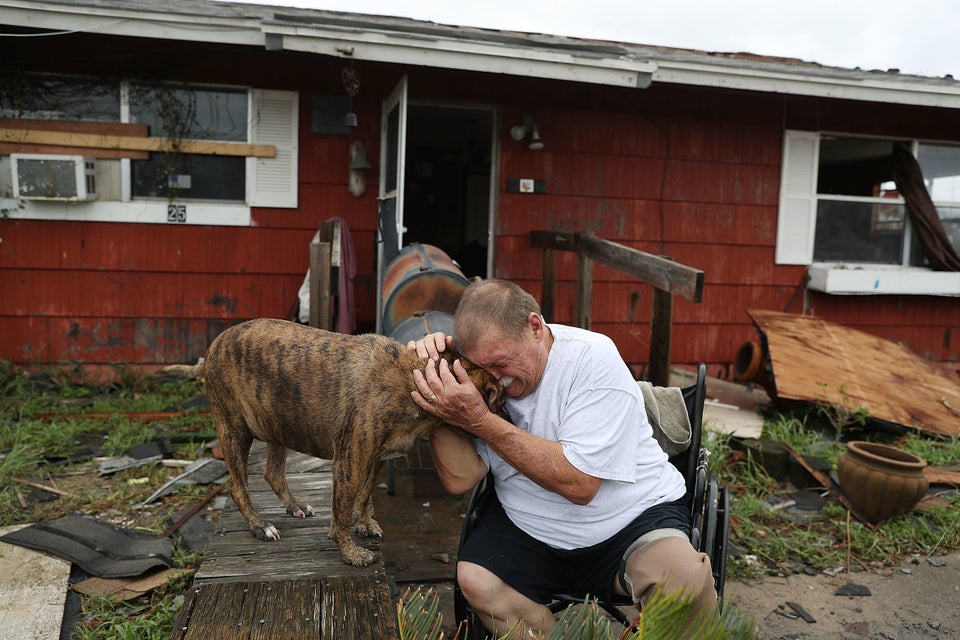 Hurricane Harvey Aftermath
Popular in the Community