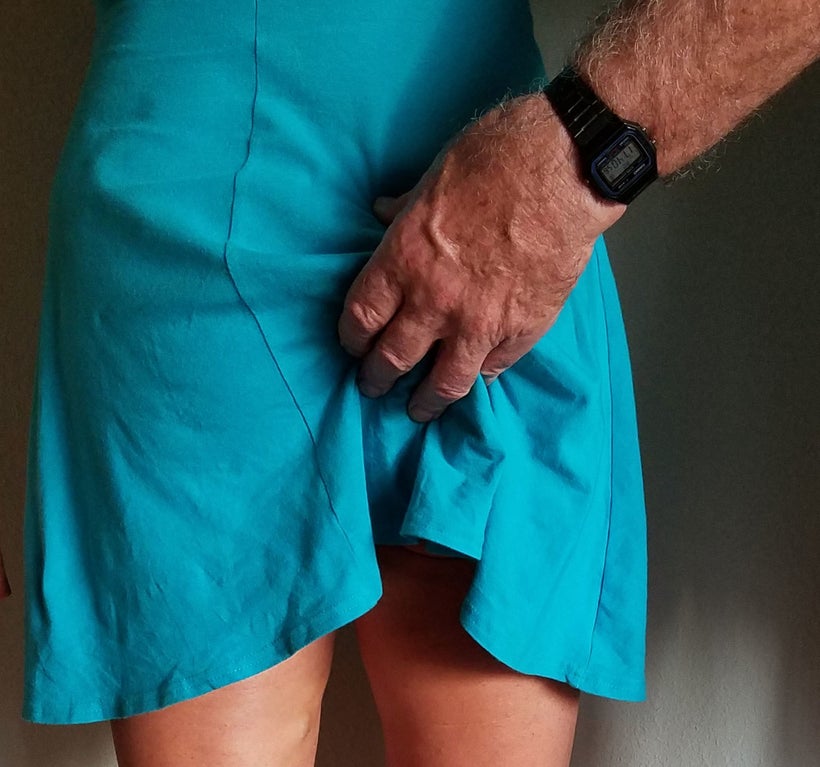 Predatory celebs and their enabling staff must be quaking in their boots at recent New Yorker and Washington Post reports alleging systemic sexual assault by film mogul Harvey Weinstein dating back to the 1980s. It is likely that this will give many women the courage to speak out about abuse they suffered at the hands of other men in powerful positions. The Weinstein story reminded me of attitudes that were endemic when I was working in the media in the early 1980s. Certain men I encountered at the BBC in Britain at that time were known for having what we girls described as "wandering hands syndrome." We would avoid being in a room alone with them. I was grateful for my average looks and small breasts, as blonde stunners with large breasts got it the worst. There was a culture of silence. Whether they were sexually abused at work or at home, women didn't complain because there was little recourse.
As I wrote in the Huffington Post on August 11, 2016, the code of silence around sexual abuse remains strong today, but at least there are more ways for women to speak out and receive support than there were in past decades.
The workplace culture I remember from the 1980s was such that it was commonplace for men to take advantage of women in inferior positions. Providing sexual favors was often considered a necessary evil for a woman to get promoted through the ranks, especially in show business—home of the casting couch. Sleeping your way upstairs was pervasive. I came across many women who were willing to actively play the game. I knew of several female TV presenters who landed their positions by finding themselves boyfriends in influential positions. It was accepted as normal that your mentor was most likely someone you were having sex with. One program editor I worked with for a few years was regarded as a real stud because of all the young women he mentored who went on to become very successful in the media. Ironically, he mentored at least as many men as women and didn't demand sexual favors from anybody.
When I lived in China in the mid-1980s, I heard about a young man who had been sexually assaulting numerous women in Beijing. The authorities knew about it, but he escaped prosecution because his father had a high position in government. Then the father fell from grace and lost his post. Shortly after, his son was executed for rape.
Lynn,* an interior designer for a prominent Arab businessman in Britain in the 1980s, told me her boss would employ a bevy of secretaries who would provide him with sex on demand. In return, the businessman would give each of these women an apartment in London. He never forced his attentions on anyone and always found women willing to make this trade. He offered Lynn the same deal. She turned down the free apartment, but continued to work as his interior designer for several years.
Sara's* first job in the music business was in her early twenties—representing a band in Acapulco, Mexico in the 1960s. She presented her pitch to the owner of a big club there, and he seemed very interested in booking the band. The man invited her to take a tour of the Bay of Acapulco in his yacht and she naively accepted. While they were swimming near the yacht in snorkel gear, he suddenly took down her bikini bottoms from behind and raped her. Everything happened very fast, taking her completely by surprise. The club owner must have done the same thing to many other women. There was no fumbling around and it was over in less than a minute. Back on board the boat, he was cordial and businesslike. Sara had to work out the details of the band's booking at his club as if nothing had happened. She never again allowed herself to get in such a vulnerable position with a man she didn't know.
In the early 1990s, Beatrice,* a stunningly attractive and supremely competent secretary, applied for a position as personal assistant to the managing director of a well-known financial company in London. She was offered the job and a very generous salary, but her prospective boss made it clear that providing him with sexual favors was part of the package. Beatrice turned down the offer. To this day, the man remains a major player in the business community in Britain.
Also in the 1990s, Jenny* did freelance work for the coach of an NFL team and knew most of the players by name. The coach invited her to a party, and after having a couple of drinks there, she got talking with a player who said he wanted to show her something. He took her to a bedroom and forced himself on her against her will. His friends stood guard outside the room to prevent her leaving, and once the player was done with her, she was thrown out of the party. Jenny felt humiliated and abused, but never reported what happened. As a recent immigrant to America, she felt nobody would have believed her. The player would have said they had been drinking and talking together and that the act was consensual.
The allegations against Harvey Weinstein demonstrate an age-old story: how a man in a position of power can exploit his status and physical strength to force women into unwanted sexual acts with him. Some might say that even given the relative freedom of women in the developed world, civilization is a very thin veneer covering man's brutish nature.
*Names have been changed to protect the confidentiality and privacy of these individuals.
REAL LIFE. REAL NEWS. REAL VOICES.
Help us tell more of the stories that matter from voices that too often remain unheard.
This post was published on the now-closed HuffPost Contributor platform. Contributors control their own work and posted freely to our site. If you need to flag this entry as abusive,
send us an email
.