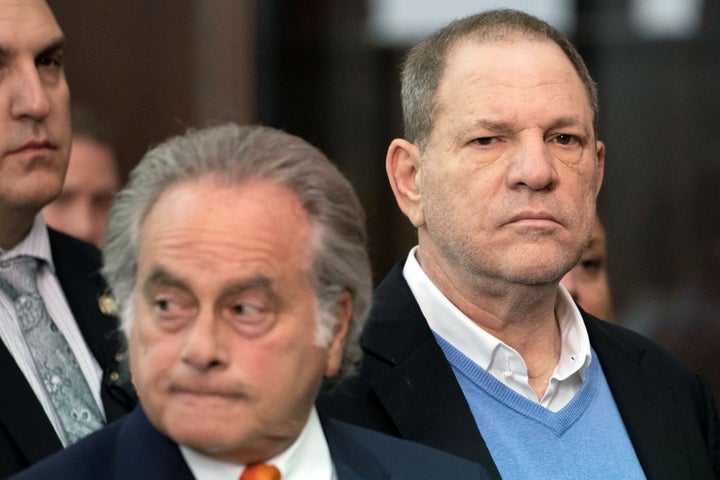 Weinstein faces two counts of rape, one first-degree and one third-degree, along with one count of a criminal sexual act in the third degree for crimes allegedly committed in 2004 and 2013 against two women.
"This indictment brings the defendant another step closer to accountability for the crimes of violence with which he is now charged," Manhattan District Attorney Cyrus Vance Jr. said in a statement.
Vance also responded to attacks from Weinstein attorney Benjamin Brafman. The attorney has suggested that prosecutors do not have sufficient evidence to back up their charges and that "inappropriate pressure" from publicity surrounding the case may jeopardize it.
"Our office will try this case not in the press, but in the courtroom where it belongs," Vance said. "The defendant's recent assault on the integrity of the survivors and the legal process is predictable. We are confident that when the jury hears the evidence, it will reject these attacks out of hand."
"The announcement of Mr. Weinstein's Indictment, does not come as a surprise," Brafman said in a statement following the grand jury's decision. "Indeed, it was predicted by me this morning in an earlier statement we issued. We also note of course that the Indictment merely mirrors the same charges in the criminal court Complaint and does not add anything to the case we did not already know."
The attorney said he planned to move to dismiss the indictment but expects a favorable outcome for his client regardless.
The former producer surrendered himself to the New York Police Department on the morning of May 25, when he was ordered to wear a tracking device. His bail was set at $1 million with a $10 million bond alternative. 
Dozens of women came forward to accuse Weinstein of sexual misconduct late last year following a series of bombshell reports in The New York Times and The New Yorker. Their stories set off the Me Too movement internationally. 
One of the women involved in the New York charges is said to be Lucia Evans, who told The New Yorker that Weinstein had forced her to perform oral sex during what she thought would be a business meeting in 2004.
The identity of the other woman is expected to be kept under wraps. Prosecutors believe Weinstein kept her "physically against her will" in a Manhattan DoubleTree hotel room where he allegedly raped her in 2013. 
Weinstein is expected to plead not guilty.
REAL LIFE. REAL NEWS. REAL VOICES.
Help us tell more of the stories that matter from voices that too often remain unheard.