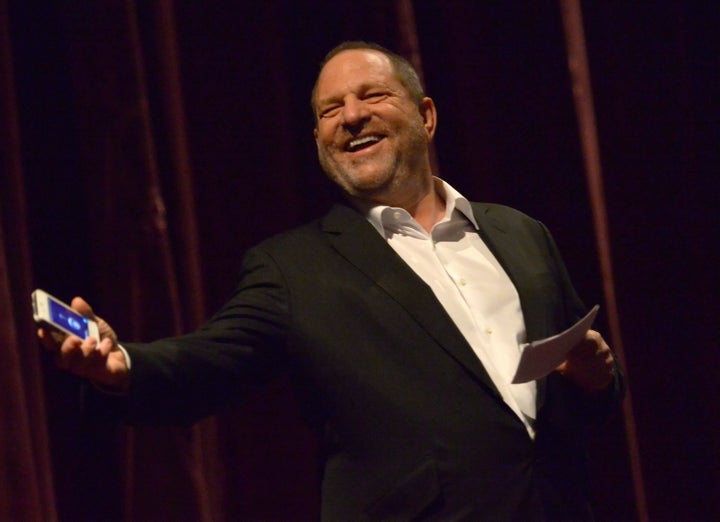 It was the night before the 2000 presidential election, and Harvey Weinstein had a journalist in a headlock.
The reporter, Andrew Goldman of the New York Observer, had walked up to Weinstein at the Tribeca Grand after the mogul had started to berate Goldman's colleague Rebecca Traister, whom Goldman was dating at the time. They were at a party for former MTV VJ Karen Duffy's book Model Patient: My Life as an Incurable Wise-Ass, about her recovery from a disease related to her central nervous system. Weinstein was hosting the party, according to Traister, and she had had the temerity to ask him about a film Miramax had shelved.
Weinstein didn't like the question. "I recall that he called me a cunt and declared that he was glad he was the 'fucking sheriff of this fucking lawless piece-of-shit town,'" Traister wrote in a story for New York magazine's The Cut. It was around this point that Goldman intervened, which is how he wound up with his head in Harvey Weinstein's arms.
The encounter took place in public, in front of other media, Goldman told HuffPost. But we know what happened that night only because Traister described the fight in a piece published on Thursday, nearly 17 years after the fact, and only hours after The New York Times released an investigation into Weinstein's alleged sexual misconduct over multiple decades. In the wake of the Times story, many in the entertainment industry asked why one of Hollywood's most open of "open secrets" had taken so long to come out. The answer is that in ways both figurative and vividly literal, Weinstein had the media in a headlock.
"They buy journalists, they threaten journalists, they do whatever they have to."
The tactics the Weinstein apparatus allegedly employed are wide-ranging. "Harvey could spin — or suppress — anything; there were so many journalists on his payroll," Traister wrote, "working as consultants on movie projects, or as screenwriters, or for his magazine."
"They buy journalists, they threaten journalists, they do whatever they have to," a veteran entertainment reporter told HuffPost of the Weinstein team. The apparatus surrounding Weinstein could be relentless. The veteran reporter said that his news outlet would try to hide reporters' names from the Weinstein team while they worked on stories about him, out of fear that Weinstein would interfere with ongoing investigations.
Journalists have whispered about lucrative book deals or other paid gigs offered to their peers in what some saw as quid pro quo deals to secure future positive press. Occasionally there were more than whispers. "Where's my script?" Weinstein reportedly once yelled at a Page Six reporter during a party.
Just as he could help careers, Weinstein could hurt them too. He became such a powerful force in New York social circles that he could not only get entertainment journalists banned from his parties and screenings, but from other major events as well, according to a veteran Hollywood insider.
Weinstein was able to apply pressure on the media from different directions. When Sharon Waxman was working on a story about Weinstein's bad behavior for The New York Times in 2004, both Matt Damon and Russell Crowe called her about the story. Later, editors "gutted" it, in her words.
Weinstein's lawyer, agent and company didn't respond to requests for comment.
Last year, Benjamin Wallace began investigating the allegations around Weinstein for New York magazine. He told HuffPost that after he started making reporting calls in earnest, he soon got the full Weinstein armada of alpha lawyers and flacks ― including high-powered attorney David Boies ― pressuring the magazine to stand down.
Wallace refuted this past weekend's New York Post story, which claimed that he and his editors had caved to pressure from Weinstein. Wallace said that in fact the pushback did little to deter his reporting. He stayed on the story for three months before deciding he didn't have enough to publish an expose, and the story was put aside.
"I tried hard to report the story," Wallace said. New York magazine Editor-in-Chief Adam Moss "was staunchly supportive of pursuing it," Wallace said. "Harvey Weinstein didn't shut down the story. We would have been thrilled to publish it."
New York magazine had investigated Weinstein's alleged assaults years earlier, in the '90s. But Weinstein made things difficult. "The pressure is relentless ― personal calling combined with relentless threats of legal action by his lawyers," recalled TV producer Michael Hirschorn, who was then an editor at New York. "And also promises of other access. This was at a time when that kind of thing mattered."
In a Facebook post, Hirschorn elaborated further about the '90s investigation and another he was familiar with. "Both the investigations decided not to print the most problematic materials after extraordinary pressure campaigns by Weinstein and a cadre of top-shelf lawyers against both the publication and the women involved," he wrote. "Weinstein also went to the owners of the publications with a similar carrot and stick maneuver. Ultimately, the women in question stood down and/or the owners kiboshed our investigation. Or the lawyers assessed the risk-reward equation and advised against publication."
This was the approach for stories of all sizes, according to the veteran entertainment reporter. Weinstein's people tried to kill even the smallest of stories about the mogul by offering future exclusives.
The result of all these efforts was a general softening of coverage. Weinstein's violent encounter with Traister and Goldman, for instance, was successfully spun as an unfortunate tussle between overly pushy journalists and a saintly film titan. But in Traister and Goldman's telling, it was anything but.
During the altercation, Weinstein repeatedly screamed, "Who let this fucking cunt into this cancer party?" Goldman told HuffPost. When Goldman approached Weinstein, the mogul started berating him as well, Goldman recalled, before noticing Goldman had a tape recorder in his hand.
"There were a few exchanges back and forth, and at a certain point he lunged at my recorder, which I wasn't about to give up, and now we are hand-to-hand in the middle of the Tribeca Grand going back and forth with our hands up in the air," Goldman said.
Unable to obtain the recorder, Weinstein dragged Goldman out in front of the hotel and put him in a headlock, Goldman said. "I remember at this point being like, I can't fucking believe that this person is doing this ― that this is happening in public," Goldman said.
Goldman said he remembered a photographer from the New York Daily News taking photos during the scuffle ― "probably dozens if not hundreds of frames," he said. There were several reporters surrounding them, including one who Goldman recalled saying, "Harvey, you don't want to do this! You don't want to do this!" Eventually, the scuffle was broken up and Goldman and Traister left.
"Holy shit, this is going to be the cover of the Daily News tomorrow," Goldman said he remembers thinking. "It was a fantastic New York tabloid story. You know, 'Movie Mogul Puts Nerdy Journalist In Headlock At Posh Party,'" he said.
But then, something strange happened. "We wake up and there's nothing in the papers," Goldman told HuffPost. "Those photos have never been seen, as far as I know."
Soon, however, Goldman got a call from somebody he knew at the New York Post, who told him that he had it "on good authority" that "Harvey's spinning this story that you actually went into a party and assaulted somebody." During the scuffle, a woman had gotten hurt. Goldman told HuffPost he hadn't noticed it at the time.
The New York Post labeled Goldman and Traister as "pushy reporters" who drove Weinstein "to the breaking point." The Post also made Weinstein look like a saint in its description of his friendship with Duffy, saying he "saved her life" while she was suffering from the disease that became the focus of her book.
Weinstein became fast friends with Duff [sic] after he saved her life by getting her to the right doctors and making sure she was treated immediately.
The New York Times, for its part, subtly placed the blame on the Observer reporter as well, starting with the snarky title "There's Observing, Then There's Not." In that story, an unnamed "Miramax official" depicted Goldman alone as the aggressor, saying Weinstein and Traister had mutually resolved "that he wasn't going to continue the interview; that was fine. But then Andrew stepped in."
Goldman's boss, Observer Editor Peter W. Kaplan, gave the Times a statement defending Goldman, saying, "Andrew acted responsibly and professionally, and he was sticking up for a colleague." But it was stuck at the bottom of the second-to-last paragraph, long after the Times reporter had allowed the unnamed Miramax official to drive the narrative that "Mr. Goldman's tape recorder slammed into the head of another guest" and that Goldman "refused" to apologize when Weinstein asked him to. The Post and Times did not respond to requests for comment about the articles.
Goldman was shocked by the media's coverage.
"They tried to play it as though I had approached a woman at the party and basically assaulted her by hitting her over the head with a tape recorder, without mentioning the fact that Harvey and I were fighting over a tape recorder that was mine," he said.
The incident was a "wake-up call" for Goldman. He wasn't sure how, but he knew in his gut that Weinstein had been able to use his influence to shape the story in his favor, and make sure those photos never got out.
"The idea that somebody had the power to totally eliminate a perfect New York tabloid story was stunning to me," Goldman said.
"And I have to hand it to him, he's really good at it," he added.
We want to know all we can about why the media went so easy on Harvey Weinstein for so long. Do you know anything about unspoken agreements, financially compromised journalists or dirty tactics? Email maxwell@huffpost.com.
Before You Go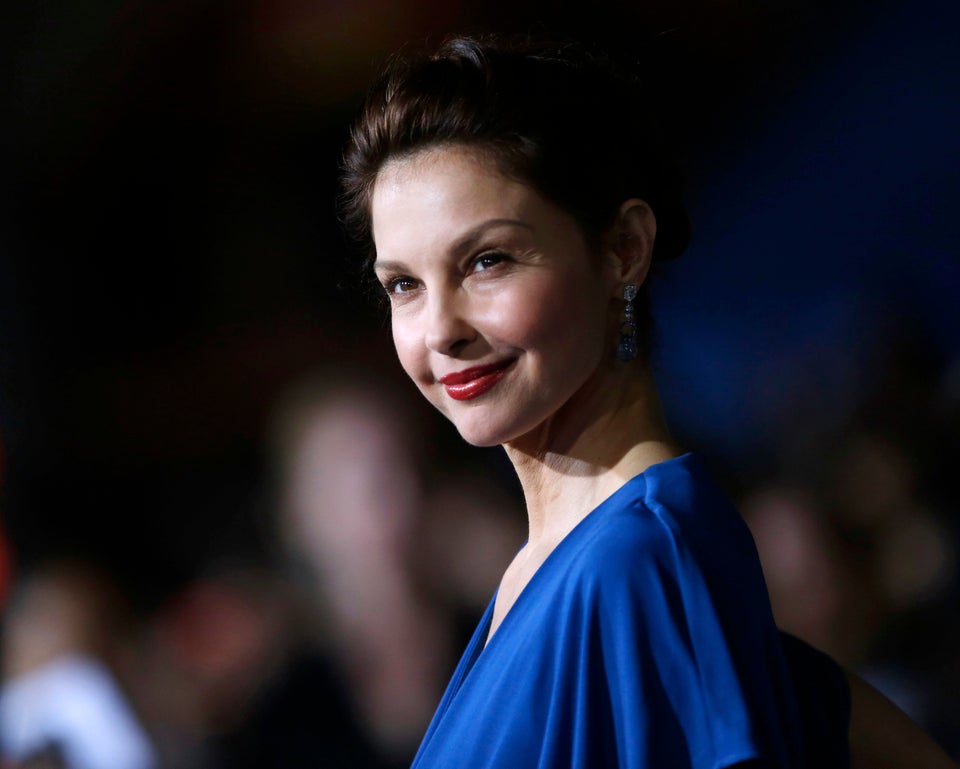 Celebrities React To Harvey Weinstein
Popular in the Community