"Too few women were willing to speak, much less allow a reporter to use their names, and Weinstein and his associates used nondisclosure agreements, monetary payoffs, and legal threats to suppress these myriad stories," Ronan Farrow writes.
Farrow goes on to say that over the course of 10 months, he "was told by thirteen women that, between the nineteen-nineties and 2015, Weinstein sexually harassed or assaulted them, allegations that corroborate and overlap with the Times's revelations, and also include far more serious claims."
Sallie Hofmeister, a spokeswoman for Weinstein, issued a statement to The New Yorker in response to the allegations.
"Any allegations of non-consensual sex are unequivocally denied by Mr. Weinstein," it reads. "Mr. Weinstein has further confirmed that there were never any acts of retaliation against any women for refusing his advances. Mr. Weinstein obviously can't speak to anonymous allegations, but with respect to any women who have made allegations on the record, Mr. Weinstein believes that all of these relationships were consensual. Mr. Weinstein has begun counseling, has listened to the community and is pursuing a better path. Mr. Weinstein is hoping that, if he makes enough progress, he will be given a second chance."
Those accusations include:
1) Audio of Weinstein that was "captured during a New York Police Department sting operation in 2015." In it, the executive "admits to groping a Filipina-Italian model named Ambra Battilana Gutierrez, describing it as behavior he is 'used to.'"
2) Actress and director Asia Argento claiming Weinstein "forcibly performed oral sex on her," which then led to complicated sexual encounters that she said brought her "back to the little girl that I was when I was twenty-one." She added: "When I see him, it makes me feel little and stupid and weak... After the rape, he won."
Argento said that, after she reluctantly agreed to give Weinstein a massage, he pulled her skirt up, forced her legs apart, and performed oral sex on her as she repeatedly told him to stop. Weinstein "terrified me, and he was so big," she said. "It wouldn't stop. It was a nightmare."

...Argento told me, "He made it sound like he was my friend and he really appreciated me." She said that she had consensual sexual relations with him multiple times over the course of the next five years, though she described the encounters as one-sided and "onanistic."
3) Allegations that many of Weinstein's former and current colleagues and employees knew of his behavior.
Sixteen former and current executives and assistants at Weinstein's companies told me that they witnessed or had knowledge of unwanted sexual advances and touching at events associated with Weinstein's films and in the workplace.
4) Actresses saying they saw the repercussions of rejecting Weinstein's sexual advances.
Four actresses, including Mira Sorvino and Rosanna Arquette, told me they suspected that, after they rejected Weinstein's advances or complained about them to company representatives, Weinstein had them removed from projects or dissuaded people from hiring them.
5) Lucia Stoller, now Lucia Evans, told Farrow about a meeting with Weinstein went from him "flattering" her to "demeaning her," and then physically assaulting her to the point that she felt forced to "give up."
In the meeting, Evans recalled, "he immediately was simultaneously flattering me and demeaning me and making me feel bad about myself." Weinstein told her that she'd "be great in 'Project Runway' "—the show, which Weinstein helped produce, premièred later that year—but only if she lost weight... "At that point, after that, is when he assaulted me," Evans said. "He forced me to perform oral sex on him." As she objected, Weinstein took his penis out of his pants and pulled her head down onto it. "I said, over and over, 'I don't want to do this, stop, don't,' " she said. "I tried to get away, but maybe I didn't try hard enough. I didn't want to kick him or fight him." In the end, she said, "He's a big guy. He overpowered me." At a certain point, she said, "I just sort of gave up. That's the most horrible part of it, and that's why he's been able to do this for so long to so many women: people give up, and then they feel like it's their fault."
6) Ambra Battilana Gutierrez told Farrow of an event that happened in Weinstein's office. She filed a report with the New York Police Department, which led to a sting operation in which Gutierrez wore a wire in an "attempt to extract a confession or incriminating statement." The audio from the wire is embedded within the report.
Guterriez arrived at Weinstein's office in Tribeca early the next evening with her modelling portfolio. In the office, she sat with Weinstein on a couch to review the portfolio, and he began staring at her breasts, asking if they were real. Gutierrez later told officers of the New York Police Department Special Victims Division that Weinstein then lunged at her, groping her breasts and attempting to put a hand up her skirt while she protested. He finally backed off and told her that his assistant would give her tickets to "Finding Neverland," a Broadway play that he was producing. He said that he would meet her at the show that evening.
7) A complaint from Emily Nestor, who temporarily worked as a front-desk assistant, was also referenced in a New York Times report about allegations against Weinstein. Farrow's piece describes a meeting Nestor said was the "most excruciating and uncomfortable hour of my life."
After Weinstein offered her career help, she said, he began to boast about his sexual liaisons with other women, including famous actresses. "He said, 'You know, we could have a lot of fun,' " Nestor recalled. "I could put you in my London office, and you could work there and you could be my girlfriend." She declined. He asked to hold her hand; she said no. In Nestor's account of the exchange, Weinstein said, "Oh, the girls always say 'no.' You know, 'No, no.' And then they have a beer or two and then they're throwing themselves at me." In a tone that Nestor described as "very weirdly proud," Weinstein added "that he'd never had to do anything like Bill Cosby." She assumed that he meant he'd never drugged a woman. "It's just a bizarre thing to be so proud of," she said. "That you've never had to resort to doing that. It was just so far removed from reality and normal rules of consent."
8) Weinstein allegedly planted news stories so he could control coverage pertaining to him and his projects.
Weinstein interrupted their conversation to yell into his cell phone, enraged over a spat that Amy Adams, a star in the Weinstein movie "Big Eyes," was having in the press. Afterward, Weinstein told Nestor to keep an eye on the news cycle, which he promised would be spun in his favor. Later in the day, there were indeed negative news items about his opponents, and Weinstein stopped by Nestor's desk to be sure that she'd seen them.
9) French actress Emma de Caunes accused Weinstein of exposing himself to her.
"When I hung up the phone, I heard the shower go on in the bathroom," she said. "I was, like, What the fuck, is he taking a shower?" Weinstein came out, naked and with an erection. "What are you doing?" she asked. Weinstein demanded that she lie on the bed and told her that many other women had done so before her.
10) Weinstein operated his office with what his female employees referred to as a "honeypot." His goal was apparently to get women alone with him.
The female executive said that she was especially disturbed by the involvement of other employees. "It almost felt like the executive or assistant was made to be a honeypot to lure these women in, to make them feel safe," she said. "Then he would dismiss the executive or the assistant, and then these women were alone with him. And that did not feel like it was appropriate behavior or safe behavior."
Farrow is the son of actress Mia Farrow and director Woody Allen. He has been in the public eye for speaking out about sexual harassment and assault allegations within his own family. His sister Dylan Farrow has alleged that Allen "'groomed' her with inappropriate touching as a young girl and sexually assaulted her when she was 7 years old." Ronan Farrow published a lengthy piece last year in The Hollywood Reporter about his contentious relationship with these allegations. He ultimately said he believed his sister.
The New Yorker's article comes after The New York Times published a damning report last week that said Weinstein had settled sexual harassment lawsuits with at least eight women. Weinstein has since been fired from the film company he co-founded.
Related
Before You Go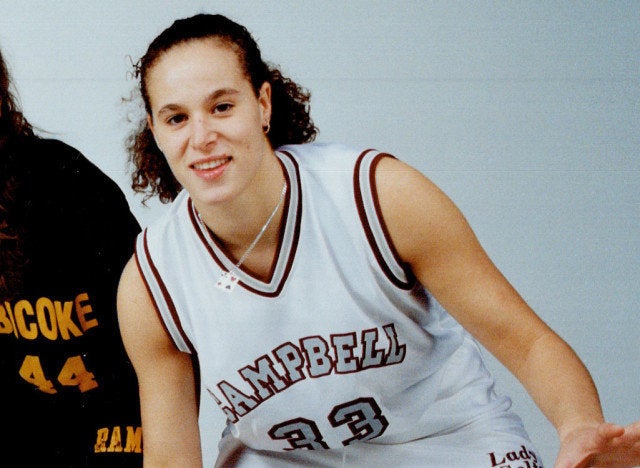 The Women Who Have Accused Bill Cosby Of Sexual Assault
Popular in the Community