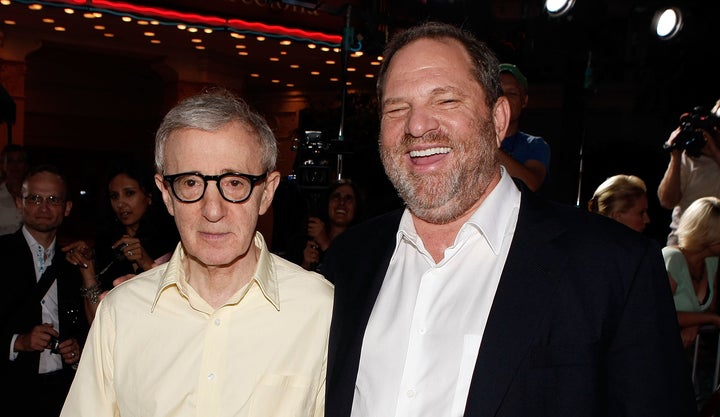 Allegations of sexual misdeeds have haunted Woody Allen for decades, but they don't seem to have slowed his career. That may be thanks in part to Harvey Weinstein and his prestigious production company, Miramax Films.
On Thursday, Weinstein took a leave of absence from Miramax after The New York Times published an explosive, in-depth chronicling of sexual harassment allegations made by women who have worked with him over the past few decades, including the actress Ashley Judd.
In the early 1990s, Allen faced down his own scandal, revolving around allegations of abuse and scandal over his relationship with his ex-partner's child. It was then that Miramax offered the filmmaker a deal for the 1994 comedy "Bullets Over Broadway." In fact, Allen worked with Miramax on several more films throughout the '90s, including "Mighty Aphrodite."
Allen's continued success and acclaim, despite the rumors and accusations that have hovered around him for decades, has never been too surprising. Plenty of industry heavyweights have shaken off such scandals ― and even criminal convictions. But in 1994, Allen's reputation was in shambles and his career at an impasse. The filmmaker split with longtime partner Mia Farrow in 1992 following the revelation that he'd been having an affair with her daughter Soon-Yi, then in her early 20s. In the midst of the messy separation, allegations emerged that Allen had molested the couple's young daughter Dylan.
At that point a well-established icon in the film world thanks to films like "Annie Hall" and "Manhattan," Allen's brand was suddenly toxic. The director "was shunned by Hollywood's movie community," wrote the Los Angeles Times at the time. Weinstein, though, was unperturbed by Allen's reputation. "Shunned by Hollywood means nothing to Miramax," Weinstein told the L.A. Times. "We're talking about a comic genius."
The scandal has continued to dog Allen in the decades since, especially in recent years. During the 2014 Golden Globes, Farrow tweeted "Time to grab some icecream & switch over to #GIRLS" as her former partner was honored with a lifetime achievement award. Her son Ronan Farrow was more explicit, tweeting, "Missed the Woody Allen tribute ― did they put the part where a woman publicly confirmed he molested her at age 7 before or after Annie Hall?"
Several weeks later, Dylan Farrow published an open letter reiterating her allegations in The New York Times. Nonetheless, Allen has continued his prolific output and worked with numerous production and distribution companies in recent years.
Now dealing with allegations of sexual misconduct himself, Weinstein has retained a legal team, including prominent civil rights attorney Lisa Bloom, and released a statement to The New York Times acknowledging the allegations and expressing remorse.
"I want a second chance in the community, but I know I've got work to do to earn it," he wrote.
Before You Go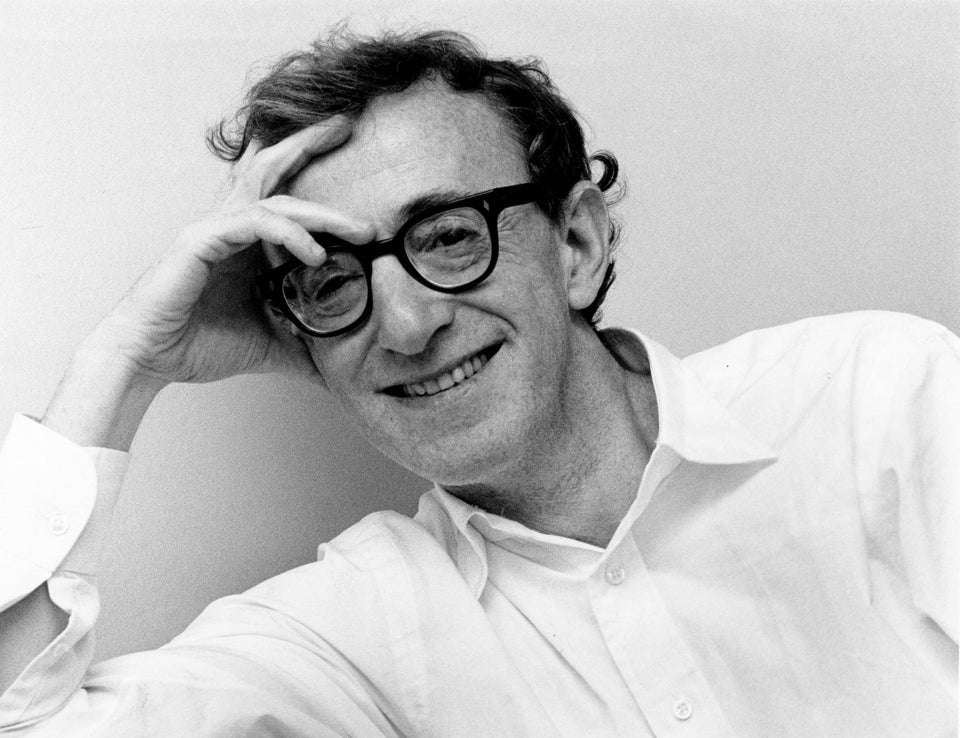 Woody Allen
Popular in the Community