Why are so many people mad at Al Jazeera www.aljazeera.net and is it still a leading Arab satellite channel?
Why have so many anchors and correspondents quit the Qatar-based TV station?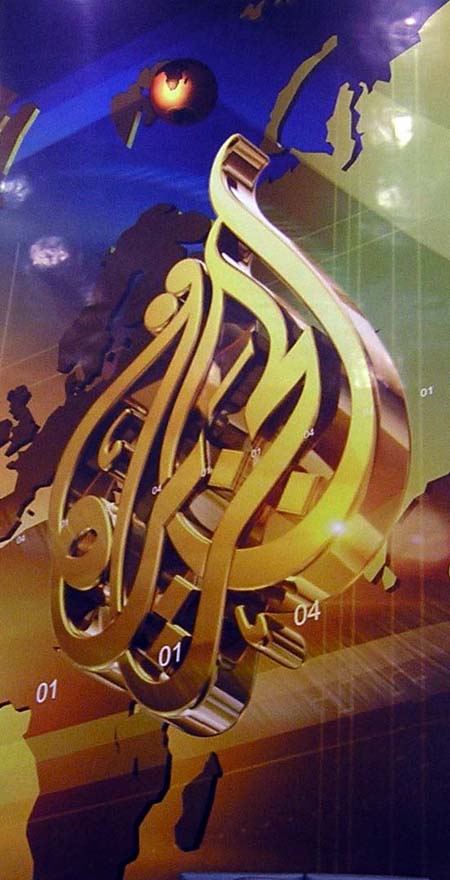 Al Jazeera logo (Abu-Fadil)
"Morocco suspends Al Jazeera's license due to 'escalation and deliberate insults'," read a front page headline in Saturday's pan-Arab daily Al Hayat www.daralhayat.com.
The report said Morocco's Information Ministry had suspended the channel's operations, halted its correspondents' accreditation, and charged it with deviating from accepted professional and ethical standards.
It added that the ministry had fully assessed Al Jazeera's coverage of Moroccan news and found it undermined the country's image and interests despite repeated warnings to mend its ways.
But the channel's Rabat bureau chief denied the charges, adding that the issue wasn't only being handled by the information ministry, but by other parties that he didn't name.
Run-ins with Arab governments have been a trademark of the channel, whose motto "the opinion, and opposite opinion," has often landed it in hot water in a region where personality cults and state-run media are standard fare.

Critics have long complained that Al Jazeera is very good at criticizing others but never turns the cameras inwards at Qatar where it wouldn't dare bite the hand that feeds it.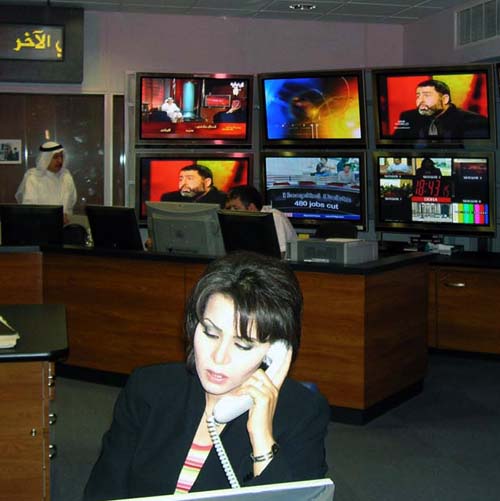 Al Jazeera newsroom (Abu-Fadil)
Earlier this month Jordan threatened to take Al Jazeera to court if it continued what Amman said were anti-Jordanian campaigns and claims Jordanian authorities had ordered the jamming of World Cup broadcasts carried by its sports channel.
Repeating such claims "mars Jordan's image, which we won't tolerate, and if Al Jazeera persists, we reserve the right to sue it according to international laws and conventions," a Jordanian official told Asharq Al-Awsat www.asharqalawsat.com newspaper.
These flaps have been compounded by internal problems like the conspicuous resignations of anchors and correspondents in recent months amid complaints of on-the-job harassment by higher-ups.
Just this week news made the rounds that Beirut correspondent Abbas Nasser was at loggerheads with his bureau chief and planning to quit while other reports said Al Jazeera's administration in Doha would transfer him to another post.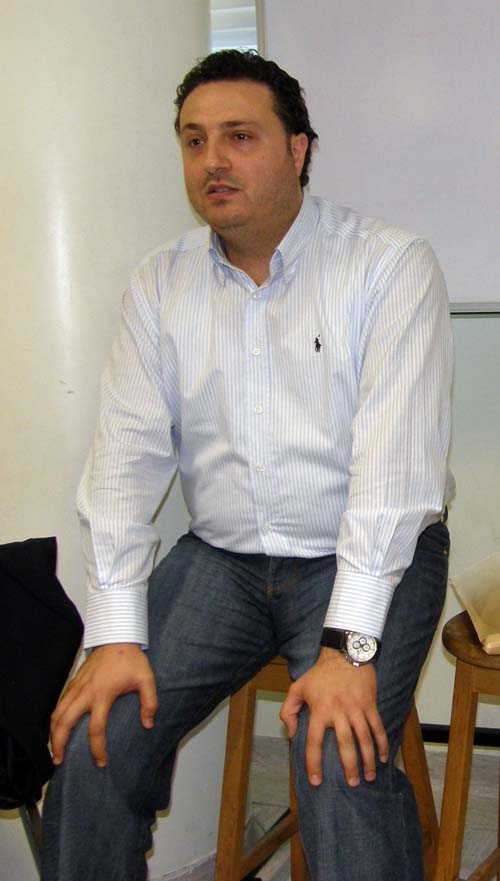 Abbas Nasser (Abu-Fadil)
Nasser and various media said the reporter had been offered a job with the BBC's Arabic service in 2007 when his differences with bureau chief Ghassan Ben Geddo first surfaced, but that the former turned down the British contract when Qatar's emir begged him to stay on.
Not so, countered sources familiar with the issue who declined to be identified.
They said Nasser wouldn't have been hired by the BBC because of what they described as his biases and having worked for Hezbollah's Al Manar TV http://www.almanar.com.lb/newssite/news.aspx?language=en channel prior to Al Jazeera.
Both Nasser and Ben Geddo have declined to comment on the issue but the sources said the situation at the Beirut bureau had become untenable.
Cairo bureau chief Hussein Abdel Ghani is another casualty of internal turmoil.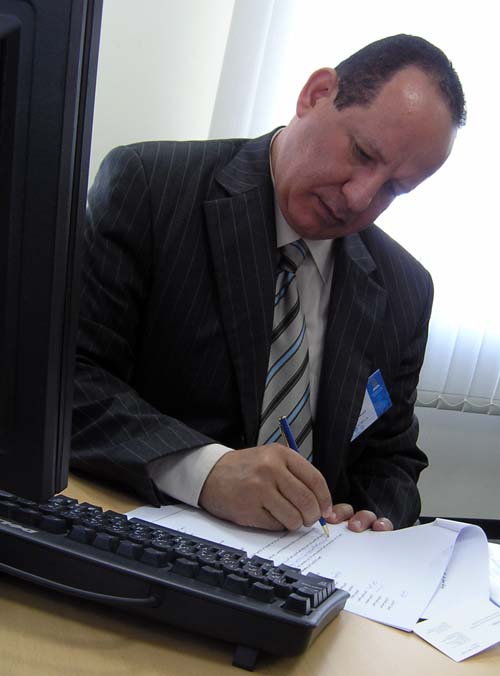 Hussein Abdel Ghani (Abu-Fadil)
He quit when his bosses accused him of constantly fighting with his colleagues. But those who know him say he was made the fall guy in a long running dispute between Egyptian and Qatari authorities.
Cairo has often criticized Al Jazeera's editorial policies and slammed it for its anti-Egyptian reports.
Another bureau chief left on account of the channel's policies and what he saw as veering towards Islamization.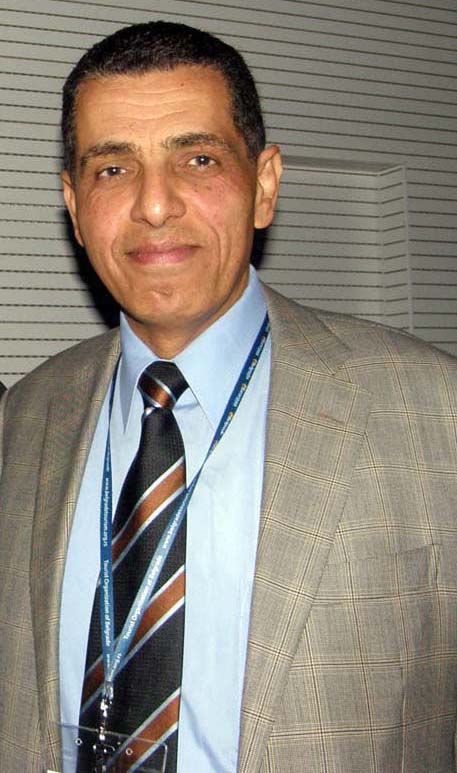 Hafez Al Mirazi (Abu-Fadil)
Hafez Al Mirazi, a veteran of the BBC, had headed Al Jazeera's Washington office and hosted a successful talk show from the U.S. capital. He now hosts a talk show from Cairo on Saudi-owned satellite rival Al Arabiya http://www.alarabiya.net/default.html.
Bureau chiefs and correspondents from Dubai, Paris, Ankara, Yemen and New York have also tossed in the towel.
But what really created a stir was when five female anchors quit at once in May after what they said was abusive talk and harassment from then deputy news editor in chief Ayman Jaballah.
Lebanon's daily Assafir www.assafir.com reported at the time that Jaballah, who is Egyptian, was close to the banned Moslem Brotherhood organization and that he'd been reassigned.
He had apparently complained about the women for not dressing modestly (read veiled). http://www.huffingtonpost.com/magda-abufadil/critics-skewer-arab-regim_b_610367.html
Complaints notwithstanding, Al Jazeera is back on top thanks to a series of firsts, according to Lebanese daily Al Akhbar www.al-akhbar.com.
"Wikileaks returns Al Jazeera to its golden age," the paper said, attributing the success to its broadcasts of the controversial Iraq war diaries http://warlogs.wikileaks.org.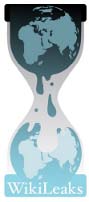 It said Al Jazeera and a few newspapers had scooped other media with their coverage of the leaked documents that uncovered war crimes and incidents of torture by U.S. and coalition forces in Iraq.
Al Akhbar also said Al Jazeera planned a to expand its investigative journalism unit, to open new bureaus worldwide, to launch new channels, to delve into new media, and to upgrade its training center for journalists.

Calling all HuffPost superfans!
Sign up for membership to become a founding member and help shape HuffPost's next chapter