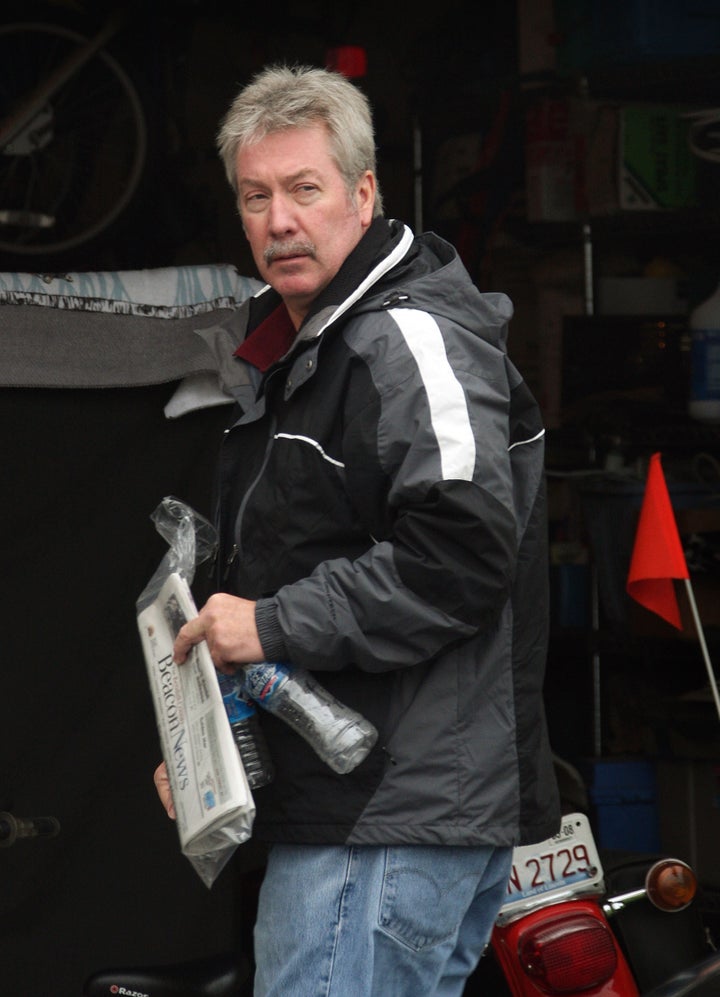 I insisted to my wife that we watch the Drew Peterson indictment coverage Thursday night on Larry King, and then I talked her into watching Greta for awhile. But I found I kept looking at my magazine instead, and when my wife noticed this, she switched over to "House Hunters" and I moped into the other room to watch the Golf Channel.
Pretty weird behavior for the guy who had an investigative story in Chicago Magazine a year ago this month on the death of Kathy Savio. That piece, "Unanswered Cries," explored how authorities in Bolingbrook, at the Will County State's Attorney's office, at the Illinois State Police and at the Will County coroner's office managed to let a screaming woman slip silently through the cracks. It was like the Kitty Genovese story--only in slow motion and involving not everyday citizens, but rather government officials paid to protect citizens in danger.
The story had my full attention for four months of reporting. So why couldn't I tear myself away from a week-old Sports Illustrated to watch this Peterson coverage?
Because the story has long since stopped being about the issues I think are important, and it has become a personality story about an odd and unpredictable suburban cop.
I was interviewed last week by the Justice Café, a website that has done an admirable job of keeping the story covered between the Peterson-home stakeouts and now. They asked me whether I thought the Savio story was one of "cover up, incompetency or complacency." I said:
I'd say incompetence due to complacency, and then kind of a queasy cover-up. A longtime Will County watcher I spoke with called the politicians and law enforcement people out there "a bunch of chicken farmers." Meaning, most of them rose through the ranks many years ago when Will County was basically Joliet surrounded by farm country and some villages--long before it became a Chicago-like bustling population center with a high volume of exotic crimes and other problems. The feeling I got as I grilled various Will County officials about why they didn't take this Savio story more seriously from beginning to end (and after the end) was kind of a self-pitying: How could we have known this was going to become such a big deal? To be honest, I felt for them--and hoped voters would put them out to pasture on the nearest remaining chicken farm.
So what has happened in the aftermath of the Savio case?
• The state's attorney at the time of the Savio disaster, Jeff Tomczak is long gone, replaced by the implacable and widely admired Pompadour of Justice, Jim Glasgow.
• The Bolingbrook police department is several chiefs removed from Mike Calcagno, the former chief who practically hyperventilated during our telephone interviews; the current guy is admired by the former guy, who I admire.
• Longtime Bolingbrook mayor and Peterson pal Roger Claar recently won an election handily, having distanced himself from this story, saying in my piece that though he knew Savio and Peterson, she never approached him with her concerns. As I told the Peterson Café people, I imagine Claar would like to have kept this story inside Bolingbrook and maybe tried to hush it; and knowing Claar, I imagine he could have been sympathetic to Peterson's characterization of his wife as a "hellcat." But had he believed Savio was in real danger I don't think he would have protected Peterson--and I doubt he'd make the same mistake again.
• And a referendum to reform the coroner's jury system that's been blamed for the post-mortem bungling of the Savio case failed, and that system remains in place, and Will County coroner Pat O'Neil, who also stammered and sweated through our interviews, kept his job. I'm sure he knows he's lucky he did.
So things are better in Bolingbrook and Will County. Some of the those who let Savio down are gone and the rest are wide awake.
Alas, I don't think old Greta's all that interested in any of that.
And, it turns out, I'm not that interested in Greta.
Related
Popular in the Community