I have been writing about my journey of recovery from anxiety, depression and infertility for almost two years now. The Huffington Post has run many pieces for almost a year of that.
Writing publicly about my struggles means several things to me:
Continued healing for myself.
Helping others to feel not so alone in their struggles.
Offering help and support for those who choose to change their lives for the better.
Ignorant and hateful comments from people who don't show up themselves.
However, I have never had a response like I did on my last piece. Within 10 minutes it was a firestorm of hate, judgment and hurtful words.
I am not sure I will ever understand how people can be so hateful to one another.
What I do understand is the power of the anonymity of the internet. I understand that most of these people would never say these words to my face or even in front of the people they care about.
And yet, there they are for all the world read; words full of hate.
But most of all, as a mental health therapist I know that those words full of hate and judgment have absolutely nothing to do with me.
They do not speak my truth, they only speak theirs.
Your perception of my story and my truth does not change my truth.
I love a good discussion and I am beyond thankful to The Huffington Post for allowing me the space to share my story, to educate and for all of us to learn and to grow from one another.
However, these words do not promote growth.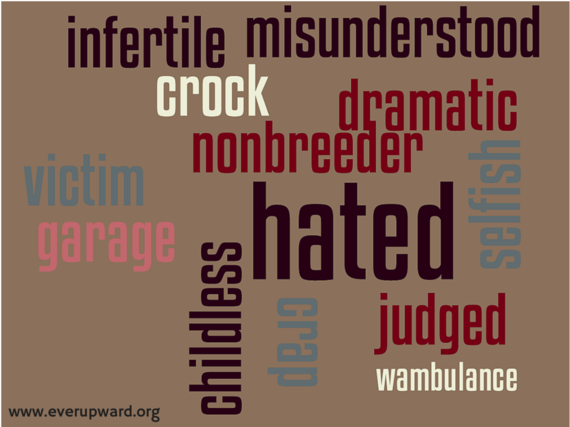 And they cannot hurt me, unless I give them that power.
There is simply nothing you can say that will hurt me as much as three lost babies and the forever scars of infertility.
And you are completely free to your opinion that these are not real scars, however you could deliver these feelings in much more compassionate words.
What I am most surprised by is how strong of a reaction the infertility community gets. There are times it feels like we are the most hated of the world. The words you use to describe us, the path you tell us we should take and the hurtful hate you spout into our stories seems so unwarranted.
As a survivor, advocate and educator in infertility I know it is one of the most invalidated and misunderstood experiences in our society. I am judged harshly for my losses and for my choices.
Is this because our story scares you that badly? Our pain and struggle is that unimaginable to you that you cover up your discomfort with sheer hate for us?
What if instead, you just said I don't get it but I am sorry for your pain?
This requires you to be vulnerable. And I know most of us hate vulnerability, even though it is where our health and freedom lies.
What I can assure you is that your lack of insight, your miseducation, your hate will not shut me down.
Try as you might, it only fuels my fire and proves how much the world needs my voice.
Ever Upward is about changing the conversation around our struggles; to educate and to grow compassion for one another, especially in the world of infertility and loss.
Because within that hateful conversation were the words of my fellow warriors, to which I am forever thankful for.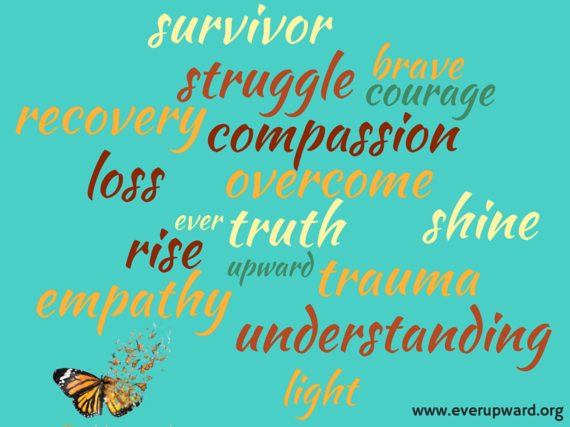 And so, after this difficult, and yet still productive, conversation I hope you're ready.
Because this is just the beginning of the rising of ever upward.
Related