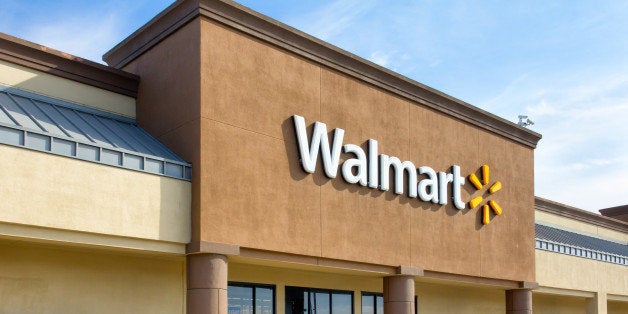 BENTONVILLE, AR. Wal-Mart headquarters announced January 15th that the company will close a total of 269 stores world-wide, of which 154 are locations in the U.S. This store implosion represents the end of the line for Wal-Mart's smallest format, the so-called Wal-Mart Express. But it also reveals the giant retailer's over-saturation of American markets.
The Express stores were a 4 year experiment that under-performed. In addition, 12 supercenters are going dark, and 23 Neighborhood Markets. States losing the most Express stores were Texas (20) , North Carolina (16) and Arkansas (10). Nine states are losing Neighborhood Markets, 9 states are losing supercenters, and 3 states are losing Wal-Mart discount stores. Most of these "dark stores" are in the deep South, where Wal-Marts are most saturated.
Another major U.S. Wal-Mart contraction was in April of 2008, when the retailer scrapped 45 supercenter proposals---but these were paper projects not yet in the ground.
Going forward, Wal-Mart promises to focus on strengthening its supercenters, and smaller Neighborhood Markets---but the real accent now is on growing its e-commerce business (e.g. chasing Amazon) and hoping that customer pick-up services in their parking lots will catch on. But I am not alone in describing the superstores as Wal-Mart's dinosaurs---and the Digital Age as their coming Ice Age.
Wal-Mart CEO Doug McMillon, tried to polish the apple on these closures by reminding the media that "we'll open well more than 300 stores around the world next year. So we are committed to growing, but we are being disciplined about it." Translation: Wal-Mart will only be opening 50 to 60 Supercenters in America this coming year---which pales to its halcyon sprawl years in the 1980s when it cut-ribbons at a 250 to 350 store clip per year. Even as late as 2007, Wal-Mart's Annual Report said the retailer's "planned expenditures will include the construction of...265 to 270 new supercenters."
No doubt Wall Street will reward Wal-Mart for finally showing some "discipline" in its bricks and mortar store growth--but in its own Q&A format interview with McMillon, the company disclosed a very telling metric:

"More than 95% of the stores closing in the U.S. are within 10 miles on average of another Walmart."
In other words, Wal-Mart reached the point of store saturation years ago, and is only acting on that now. No retail trade area needs a Wal-Mart every ten miles. The stores that were chalked for closure this week were, frankly, redundant.
Wal-Mart has been cannibalizing its own stores for years by over-saturating market penetration. In 2007, John Menzer, Wal-Mart's Chief Administrative Officer, told shareholders: "We also have been focused this year on reducing cannibalization of existing stores via our more strategic selection of U.S. real estate projects... As we continue to add new stores in the United States, we do so with an understanding that additional stores may take sales away from existing units." That was nearly 9 years ago.
If Wal-Mart were to eliminate every store within 10 miles of another Wal-Mart, it would thin out its unit count by at least 25%. The company, and small town America would be better for it.
The real losers here are the 10,000 U.S. Wal-Mart workers at stores shutting down. The company promises to give them 60 days pay and help in finding job placements--but it's a nervous road ahead for this non-union workforce. They have no collective bargaining to protect them.
Although the business media has been blaming employee wage hikes on Wal-Mart's financial woes, the company admits this is not the case. In response to the question: "Are you having to close stores and clubs because of Walmart's investment in wages?" McMillon answers:
"Not at all...Our investment in associate wages and training is a long-term investment that is already paying off. ..As a result, we are seeing improvements in our comp sales, customer traffic and customer satisfaction scores." But what good is a higher wage if you have no job to go with it?
Final note: CEO McMillon boasts that according to Wal-Mart customer experience surveys, "70% of our stores have achieved the initial clean, fast, friendly goal we set for them, and we'll raise the bar for the coming fiscal year."
That means, shoppers, that 30% of the stores Wal-Mart has out there today are dirty, slow and unfriendly.
Perhaps you've been to one recently?

Al Norman founded Sprawl-Busters in 1993, a grassroots network of residents fighting big box sprawl where they live. His last book was Occupy Wal-Mart.
Popular in the Community