Minhaj was in Mumbai on Friday to accept the publication's International Man of the Year award. On stage, he spoke about how his identity as an Indian American has uniquely prepared him to be a correspondent on the "Daily Show" in the age of Trump. 
"One of the things we're struggling with right now with our president is, how do you negotiate with him? Democrats want to resist him, Republicans try to coax him," Minhaj said, in an acceptance speech uploaded to GQ India's Facebook page. 
Minhaj then talked about how he's had experience dealing with another class of individuals we Indians know all too well. People who are sometimes strict, self-important, and can get too big for their britches ― the stereotypical Indian uncle.
"Donald Trump is not a 71-year-old white man. He is an Indian uncle," Minhaj said.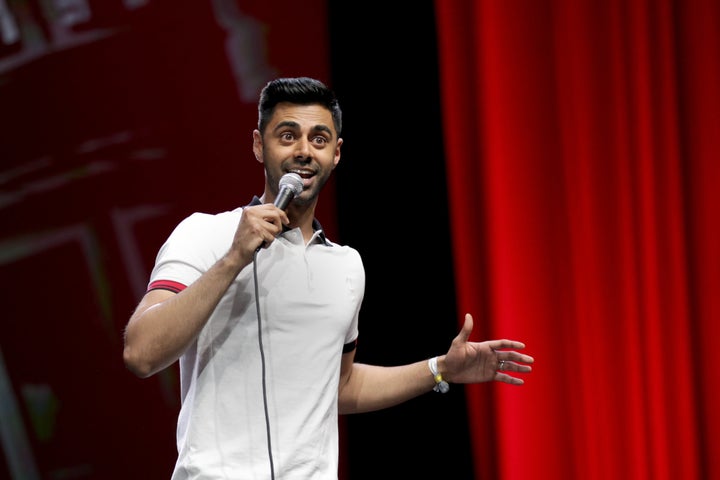 "He wears suits that don't fit, he can't speak English properly. He works with his idiotic sons, he hates women but loves his daughter," Minhaj joked. "He makes up words when he gets angry. He is an Indian uncle."
Minhaj then offered some pointers on how to deal with men like that ― nod, agree, and then go negotiate with the real power of the house, the Indian aunty. 
"Every single press conference, General Kelly is shaking his head the same way every Indian aunty shakes her head at every Indian uncle," Minhaj said.
Watch Hasan Minhaj's acceptance speech above. 
REAL LIFE. REAL NEWS. REAL VOICES.
Help us tell more of the stories that matter from voices that too often remain unheard.
BEFORE YOU GO
PHOTO GALLERY
Daily Show Correspondents & Contributors