"The Daily Show" correspondent Hasan Minhaj, a Muslim of Indian descent, flew to New York from Sacramento, California, this weekend right after the ban went into effect.
He told host Trevor Noah that "usually being a Muslim in an airport sucks, but this weekend "it was like I was The Weeknd."
Minhaj went into more detail.
"I land at JFK and get to the arrivals section. Literally, three white people run up to me and say, 'Thank you for being Muslim.' I'm 31. That's the first time anyone's thanked me for being Muslim," he said. "I said what any Muslim would say to them in that situation: 'Do you know where Baggage Claim 5 is?'"
Minhaj said Trump's executive order caused white women to turn scarves into hijabs and Muslims were praying at the airport while others cheered them on.
"Think about how crazy this is: Because of Donald Trump, people were being nice at the airport," Minhaj said. "For years, Donald Trump has been scared by the spread of Islam in America. Well, congratulations, Mr. President. Mission accomplished."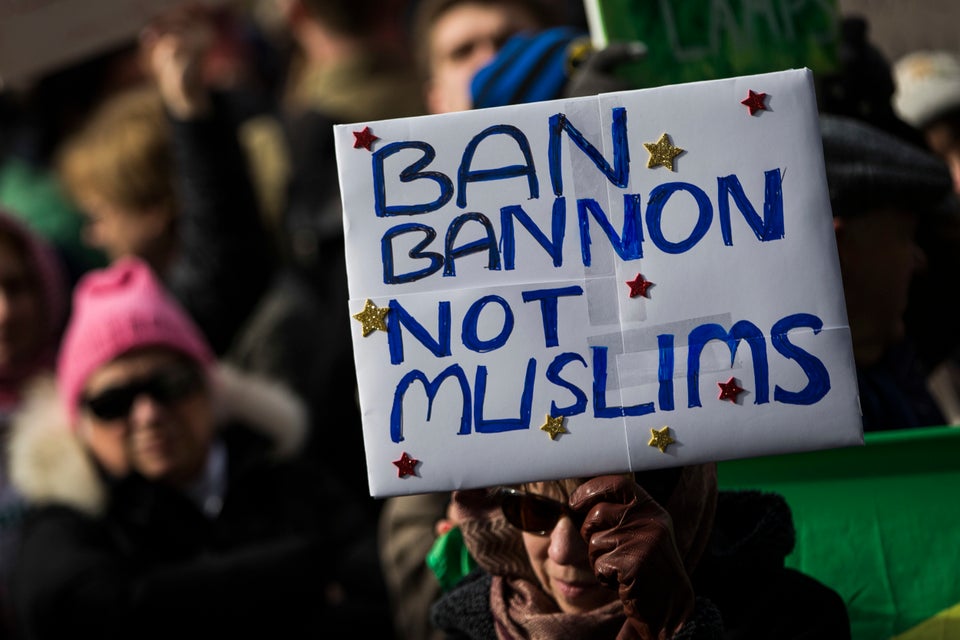 Nationwide Protests Against Trump's Executive Order
Popular in the Community