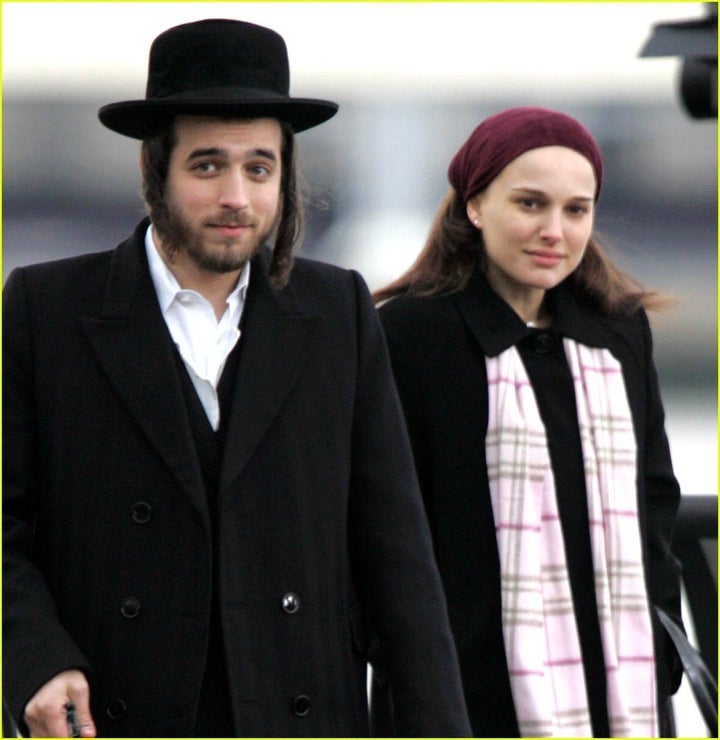 First he couldn't hold Natalie Portman's hand - and now a Williamsburg Hasidic Jew-turned-actor has to give up his chance to hit it big in a Hollywood movie.
Abe Karpen, 25, a married father of three, was cast as Portman's husband in "New York I Love You," a film composed of 12 short stories about love in the five boroughs.
"I am backing out of the movie," said Karpen, a kitchen cabinet salesman. "It's not acceptable in my community. It's a lot of pressure I am getting. They [the rabbis] didn't like the idea of a Hasidic guy playing in Hollywood.
"I have my kids in religious schools and the rabbi called me over yesterday and said in order for me to keep my kids in the school I have to do what they tell me and back out," Karpen said.
While news of Karpen's withdrawal sent waves of disappointment through the movie set, the Hasidic community was up in arms over Karpen's acting gig - forcing him to flee for the weekend, a friend said.
See photos of Portman made up for an Indian wedding, also from the film

Popular in the Community