No matter what your social media feeds say, this woman is not a suicide bomber or any other sort of terrorist.
In the days after the deadly attacks in Paris, a photo of Nabila Bakkatha spread online misidentifying her as Hasna Ait Boulahcen, a woman who died in an explosion last Wednesday when French police stormed her house in a counterterrorism raid.
Bakkatha wasn't even anywhere near France when that raid happened. Media outlet AJ+ tracked her down in Morocco, and she wants to rid her reputation of any connection to terrorism.
"I have no connection to Hasna or terrorism," Bakkatha told AJ+. "My only connection is that my photos were sold to the journalist who published it ... The journalist didn't research or anything. He just published what he got."
The photo was published as an exclusive in The Daily Mail, then spread elsewhere. The New York Post published a second photo of Bakkatha in a bathtub for its Friday cover story, dubbing her the "thug in a tub."
Most of the stories -- including the Daily Mail's -- have since been corrected, but the damage is done.
In addition to the personal torment of being falsely labeled a terrorist, Bakkatha said that her family also read the reports and believed she'd died.
"My life changed drastically, I stopped going to work, and I cannot go out anymore as I live in continuous fear," Bakkatha added to CNN. "I am currently in the process of suing the woman that sold my photographs, and the journalist who bought them."
"At some point it just becomes a common sense issue," Seaman said. "There should be something in the back of someone's mind, either a reporter or someone down the line that says, 'Maybe we should double-check before we accuse someone of something so terrible.'"
"What's even more shocking is that other outlets ran it," he added. "Just because someone else said they verified it doesn't mean that it's true, and you're equally liable for passing that bad information on."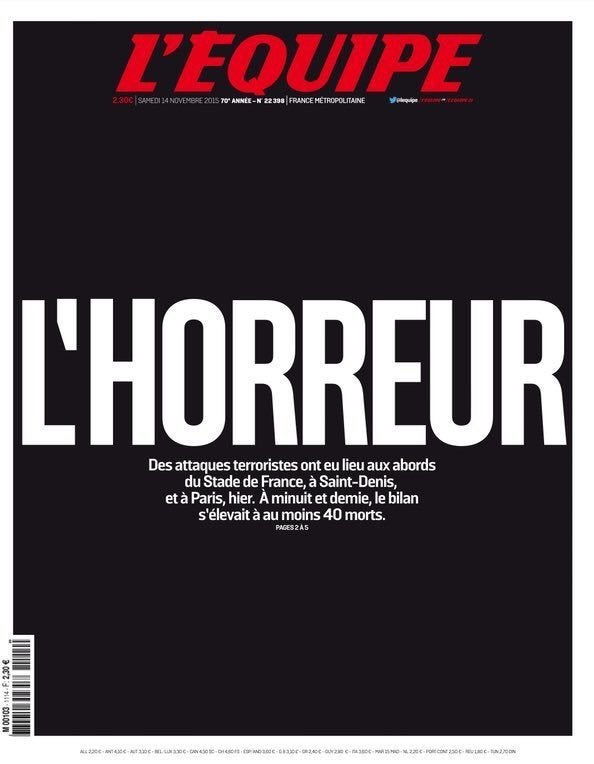 Newspapers Cover Paris Attacks
Popular in the Community