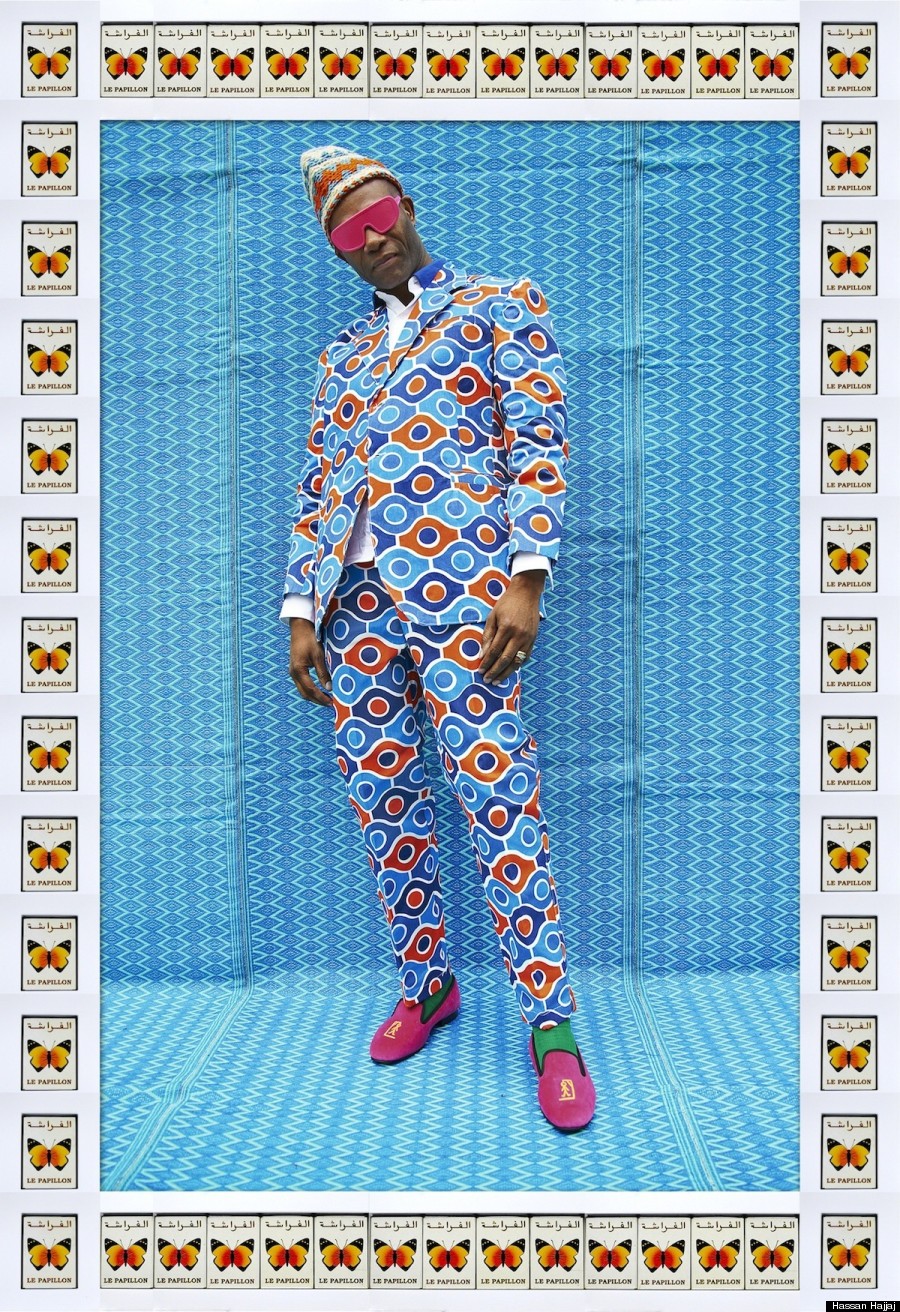 The 53-year-old multidisciplinary artist was born in Morocco and moved to London in his teens, at the height of the punk craze. For the last 15 years, he's joined the two cultures, splitting his time between Marrakech and London as he turns out densely textured portrait photography that plays well in the West but requires North African artistry to even exist at all.
His subjects are his current friends, who pose and dress in ways that translate into arresting hybrid art. A recent series, Kesh Angels, depicts a cross-section of this crowd -- mostly women -- in traditional clothes printed in global symbols of capitalism. Here a Louis Vuitton print, there a Nike swoosh. Many are henna tattoo artists who embody nuance in their daily life, zipping to jobs on a scooter, head scarves in place. Likewise, Hajjaj's first solo show in America -- My Rock Stars: Volume 2 -- presented his male friends in the overblown poses of a Western icon, the rock star.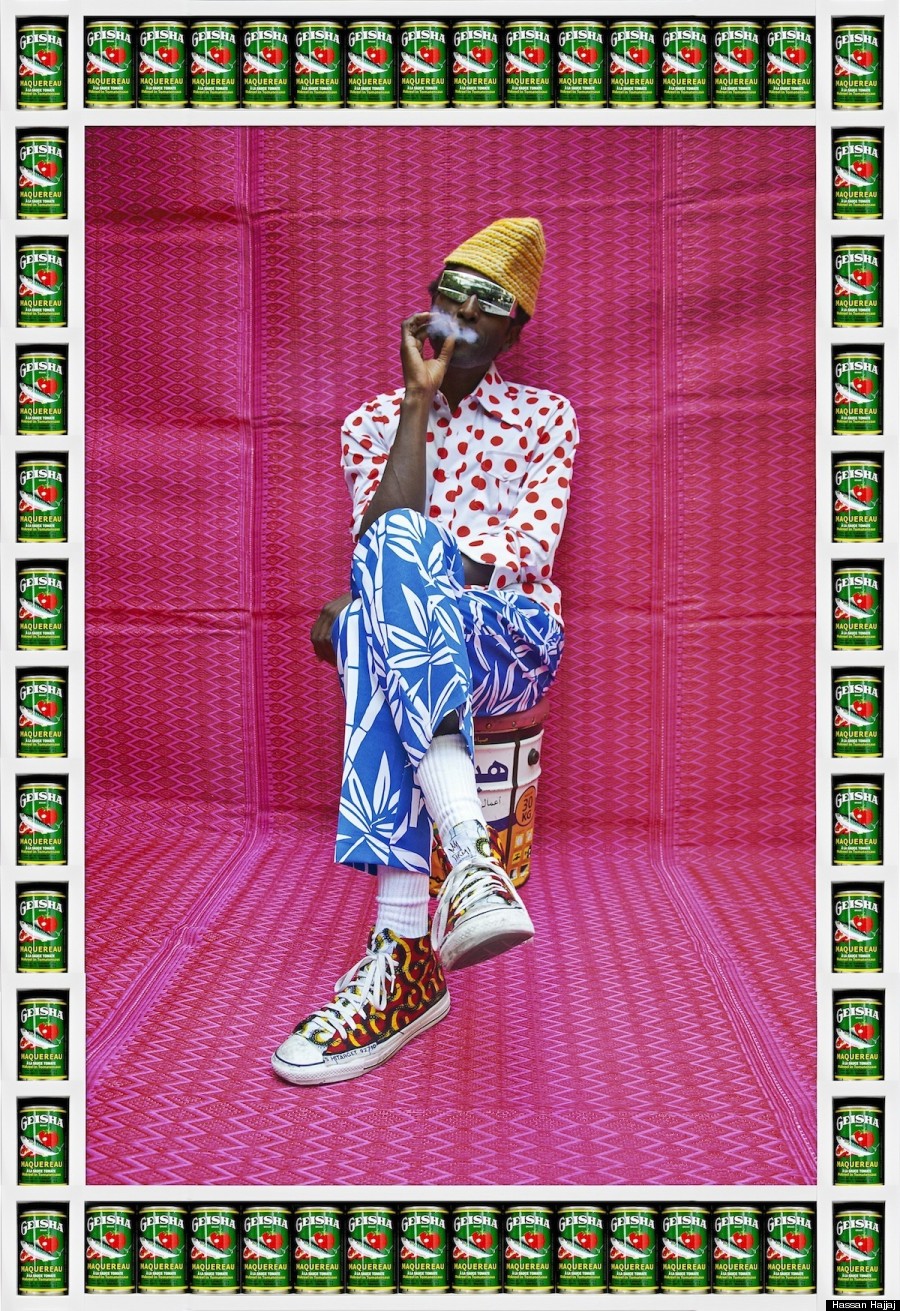 Hajjaj designs the entirety of his shows, down to the clothes for the shoot and gallery seating. He hires local tailors and artisans to manufacture the work, which is often a neat fusion of two ideas, such as a Western suit pieced out of regional textiles. Hajjaj may be the name in the gallery notes, but these men and women are collaborators, switching from what Hajjaj once called an "automatic," "factory" process -- a souk tailor might typically produce nothing but pinstriped suits for businessmen throughout his career -- to atelier-esque customization.
Frames are another chance to cross breed. The repetitive quality of Moroccan mosaic is echoed in inset rows of products printed with Arabic script. The tactile patterns, sometimes made of Coke or Fanta cans, are easy to overlook at first glance, but their purpose is multidimensional. They reinforce not only the theme of global commerce, but a thoroughly Moroccan habit: to recycle items out of necessity.
Scroll down for more from Hajjaj's Rock Star series, and let us know your thoughts.

Afrikan Boy, 2013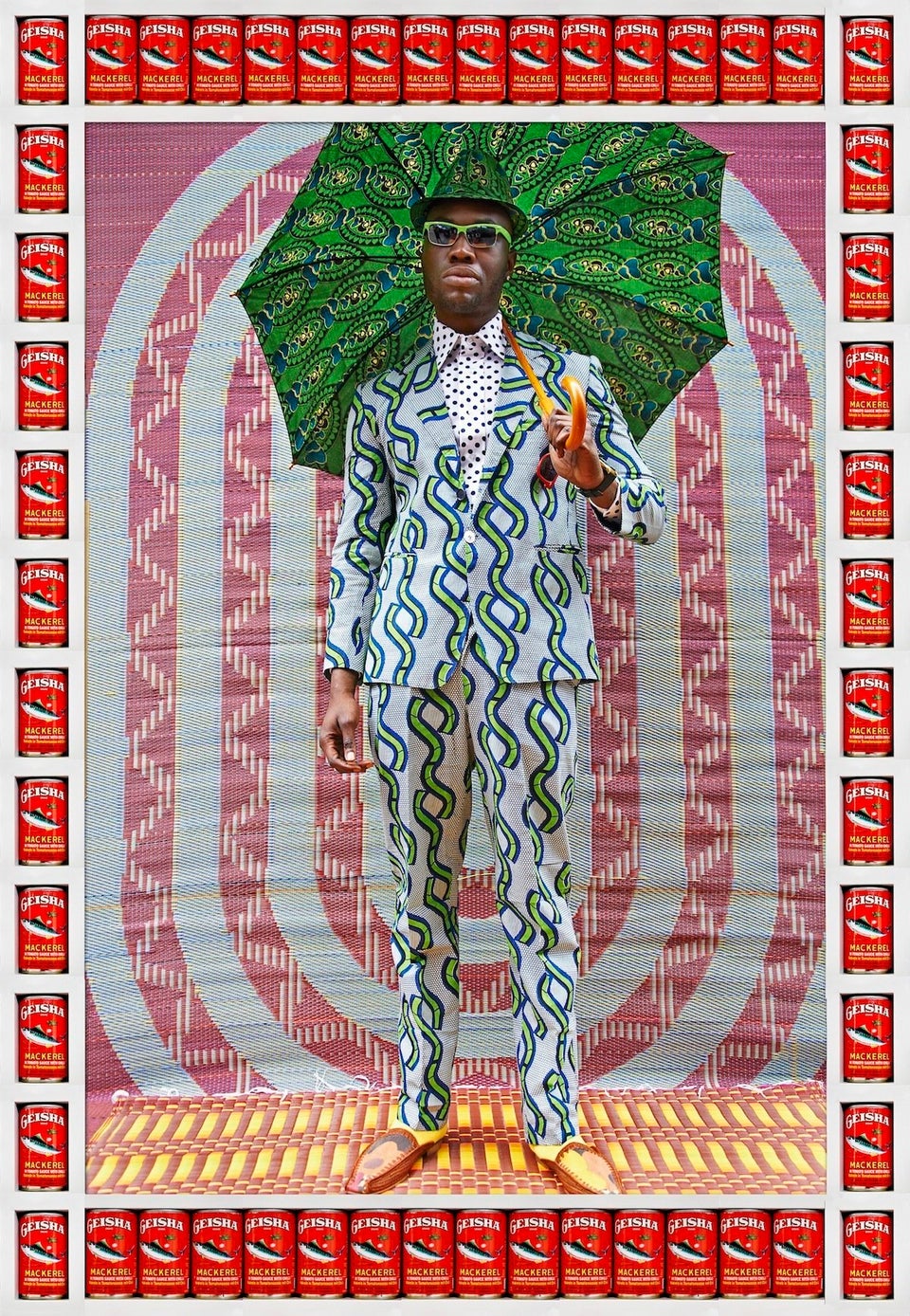 Khadija Lagnawia, 2013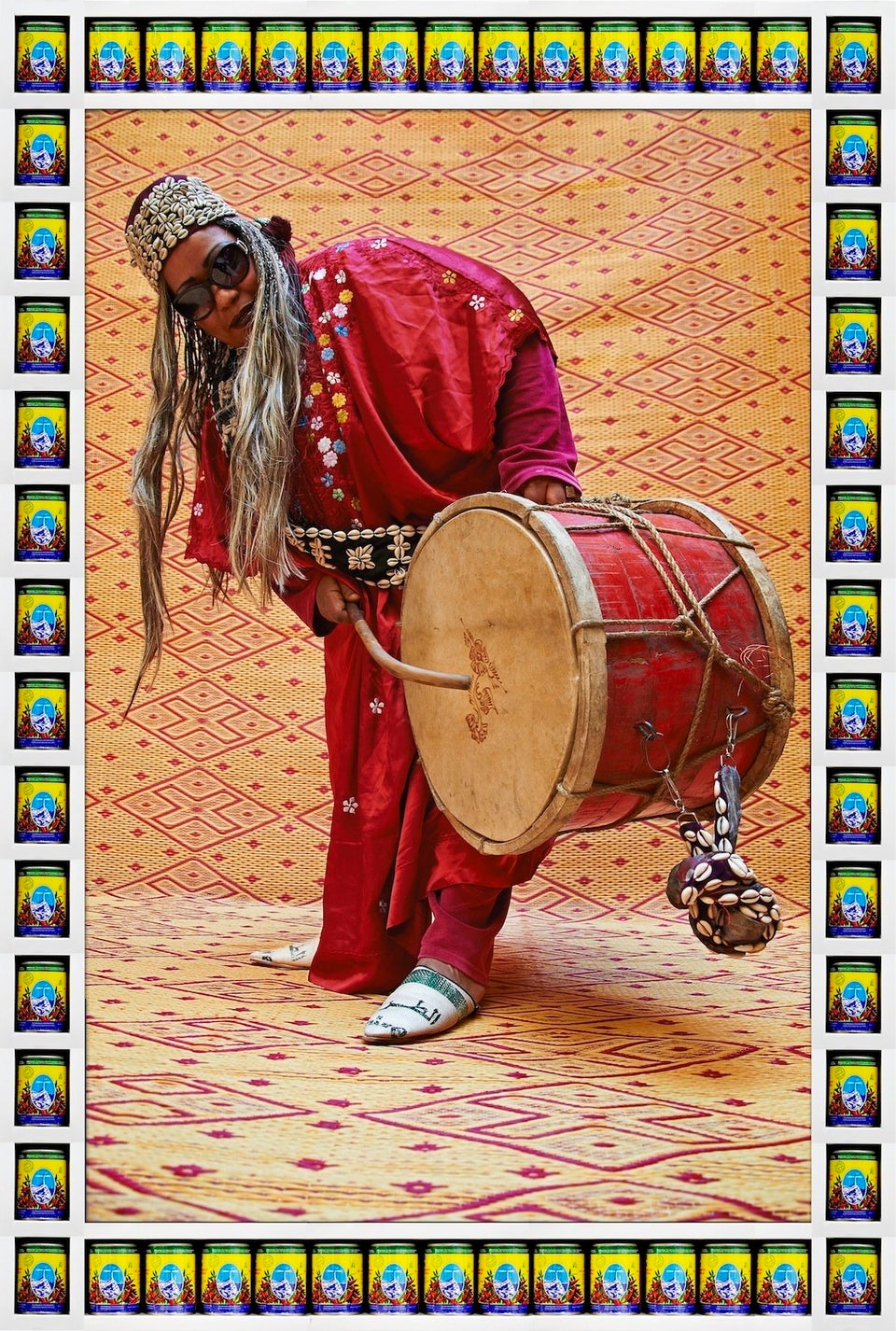 Master Cobra Mansa, 2013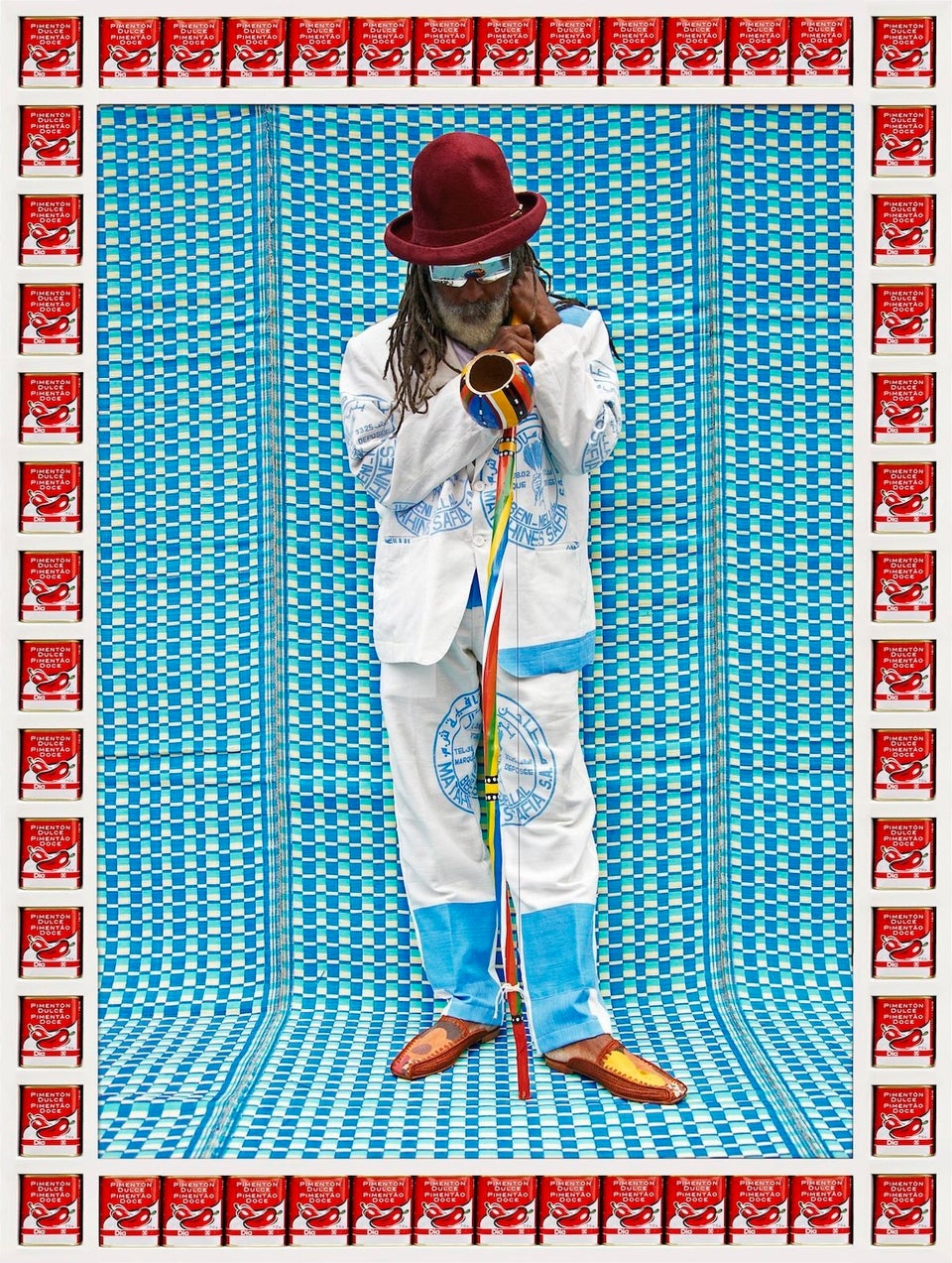 Mr J. James, 2013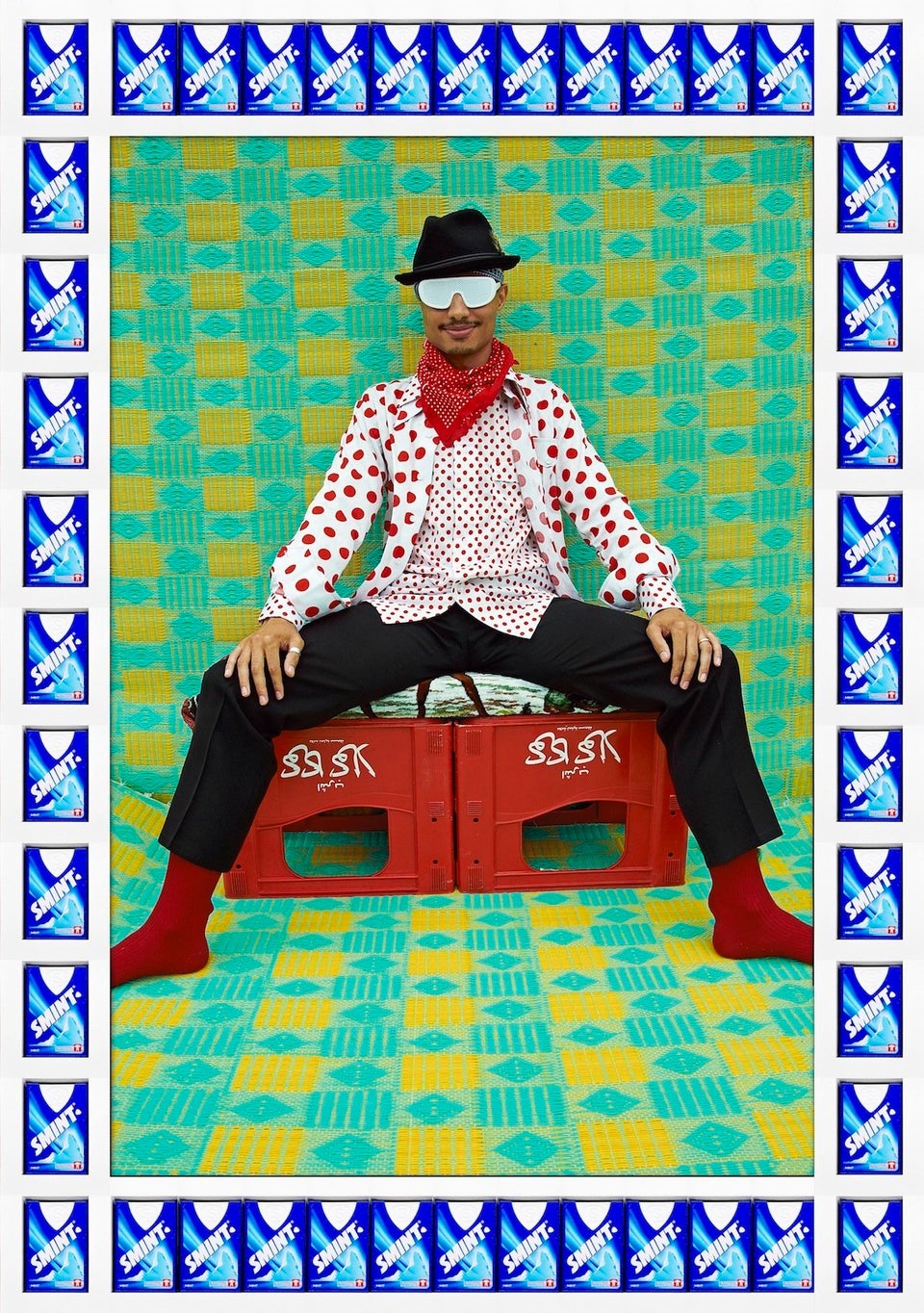 Mr M. Mazouz, 2013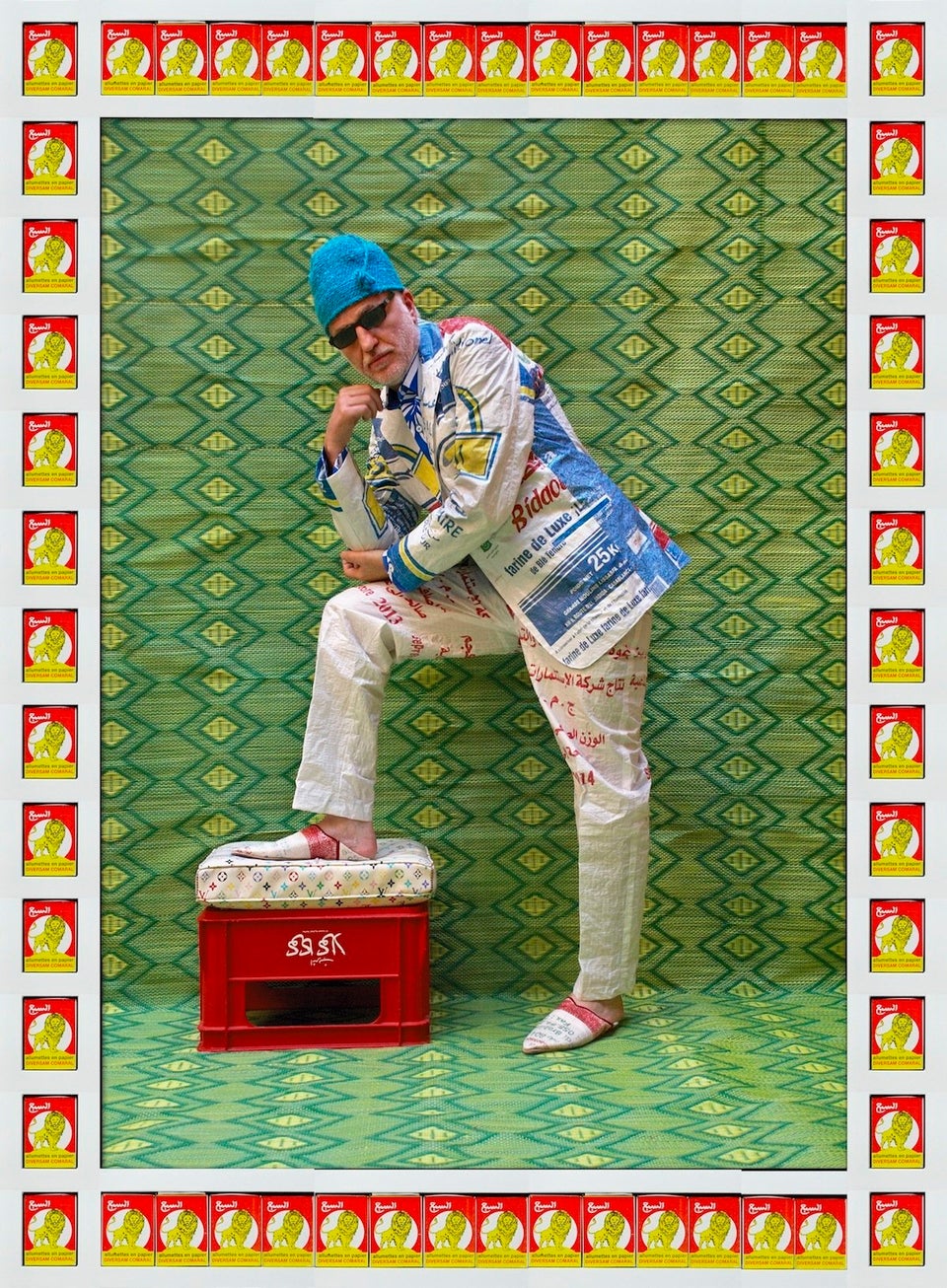 Mr M. Toliver, 2013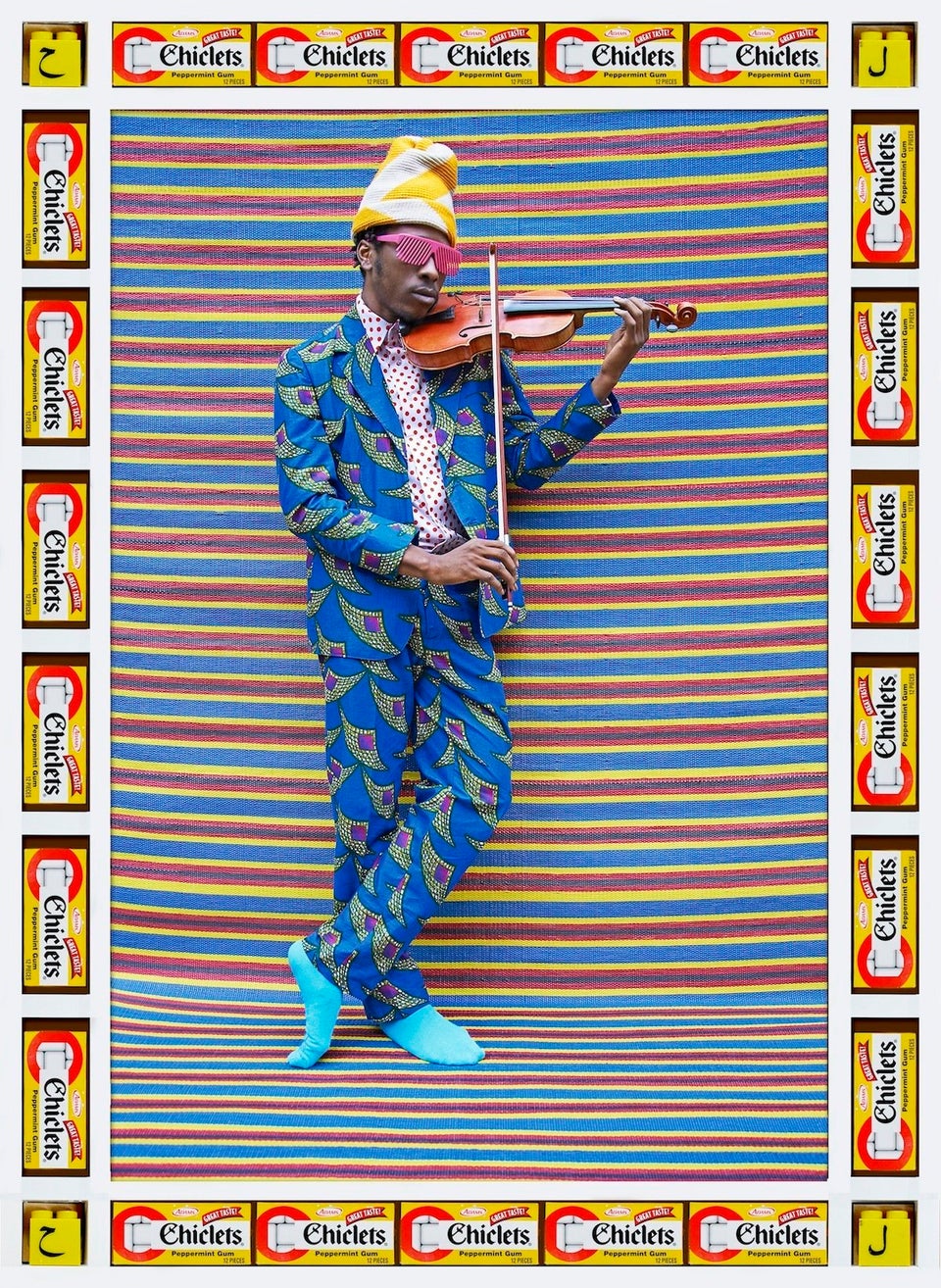 Reginal, 2013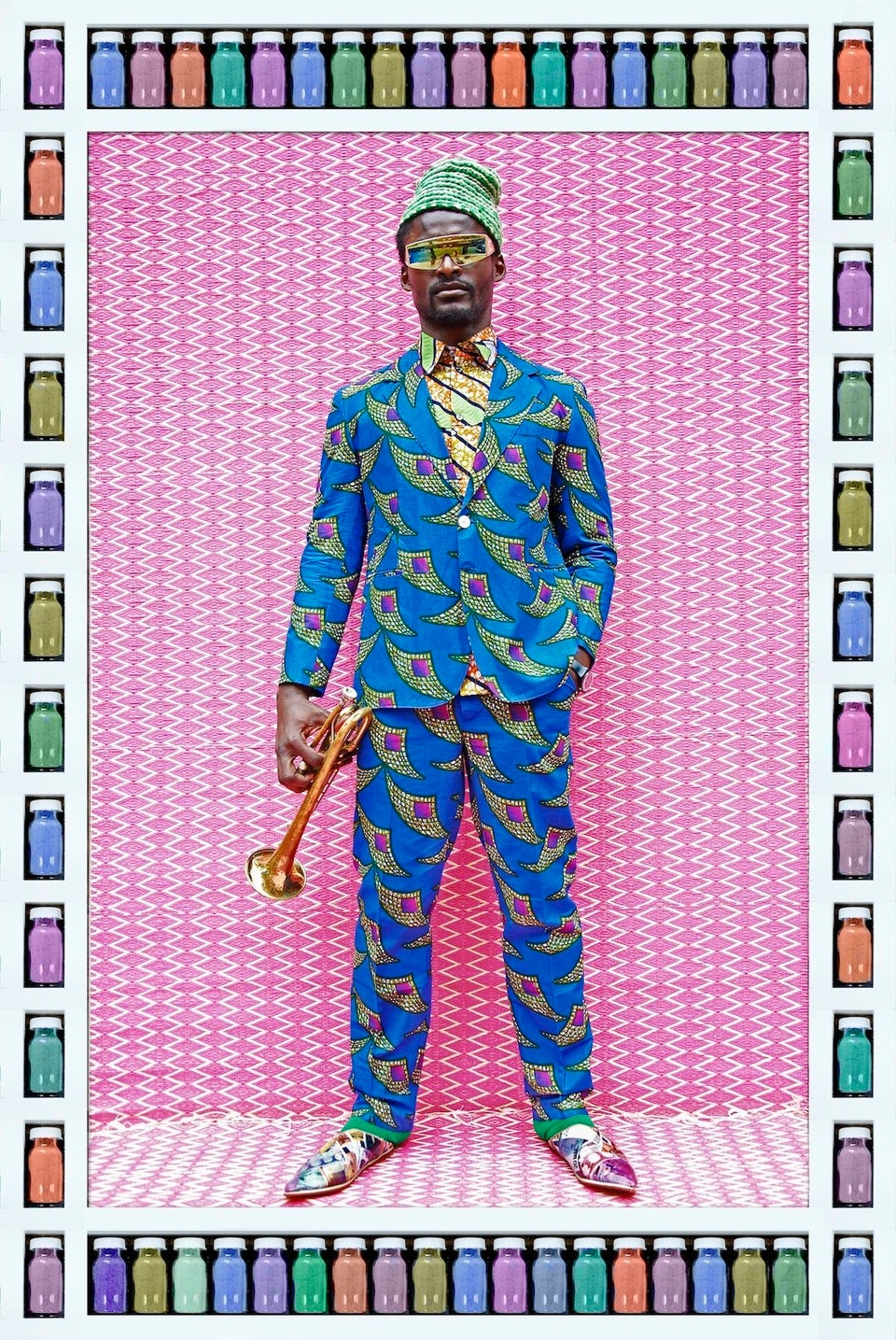 Rilene, 2013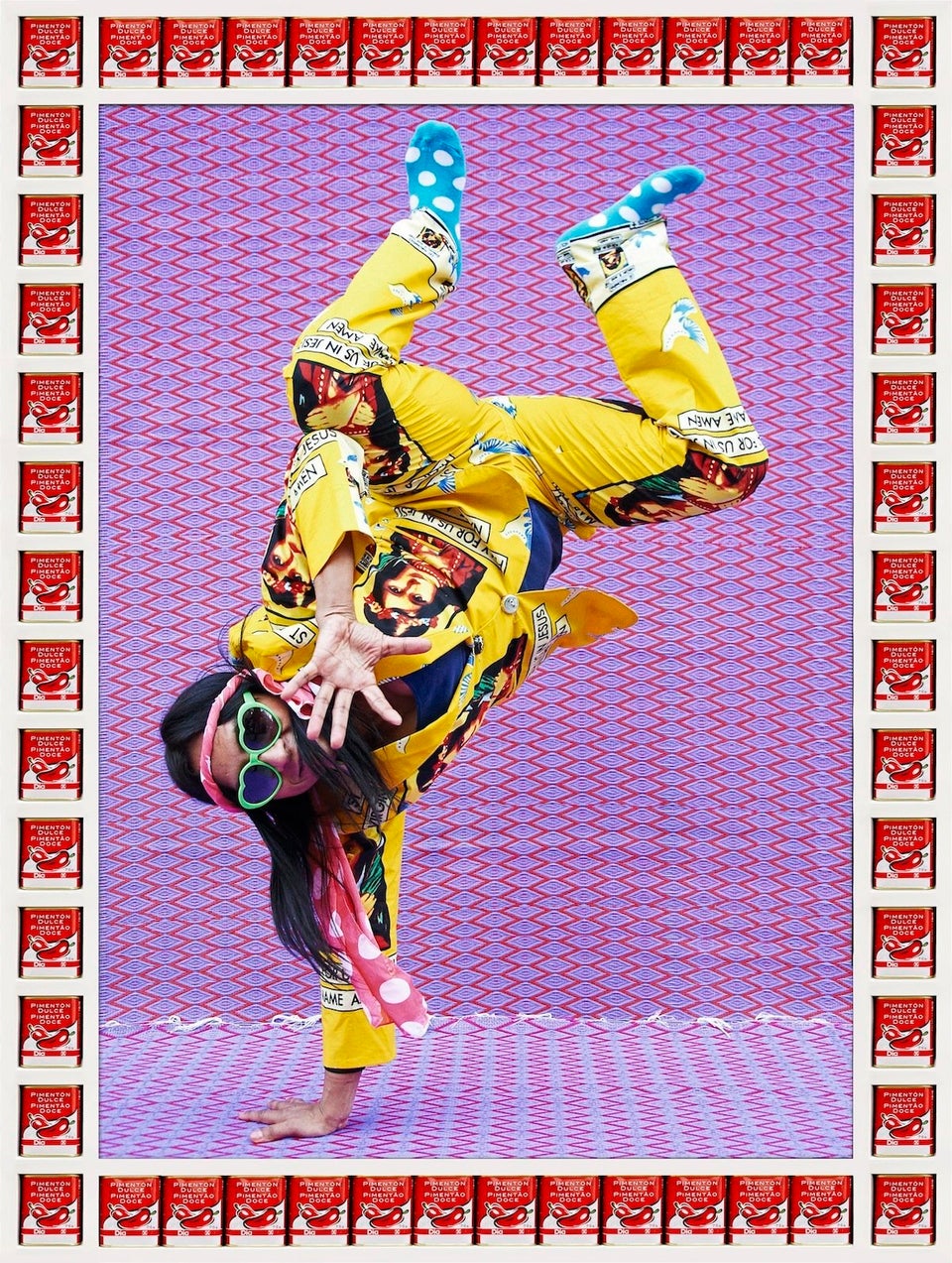 The Narcicyst, 2013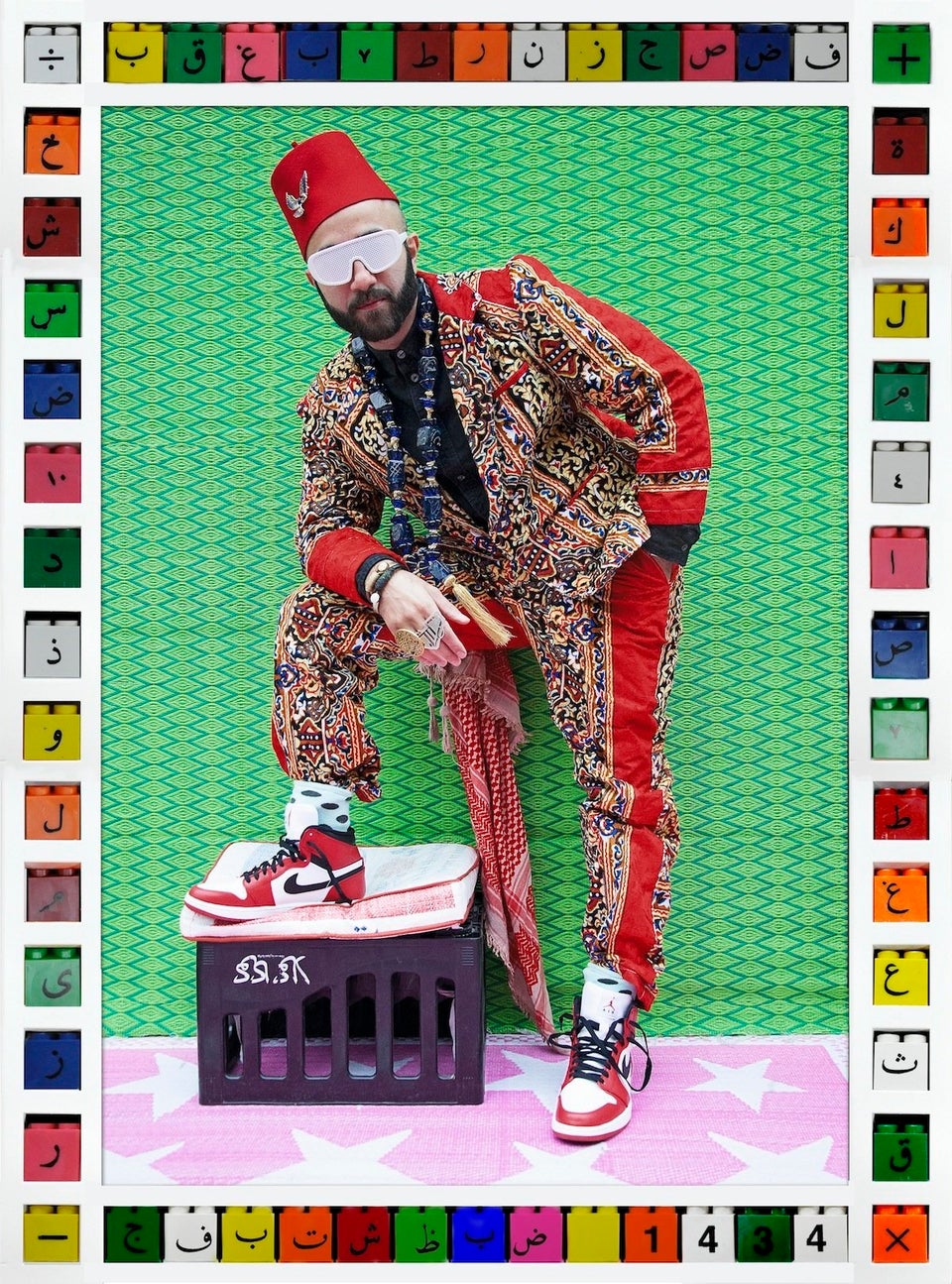 V.B.F., 2013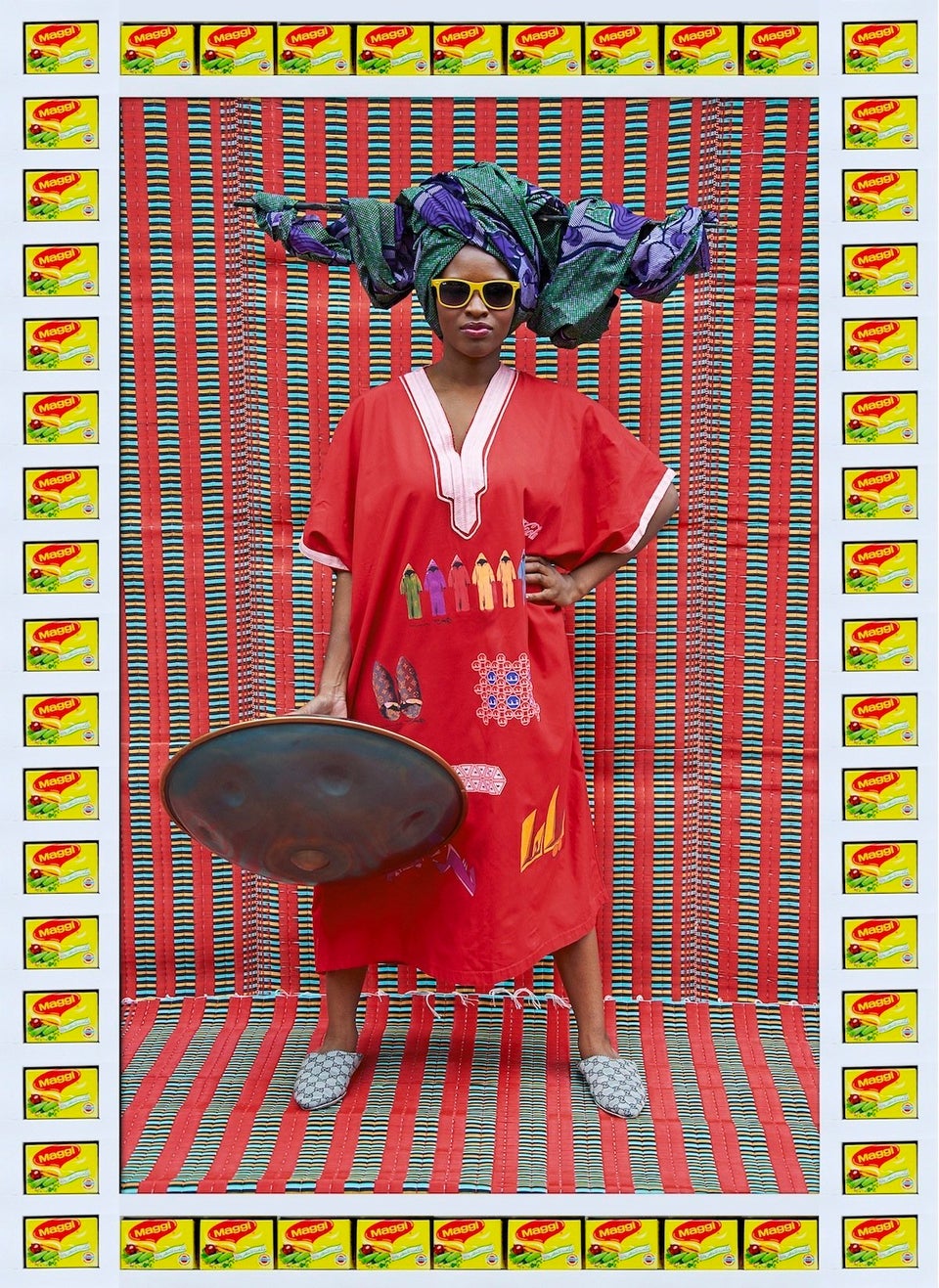 Related
Popular in the Community