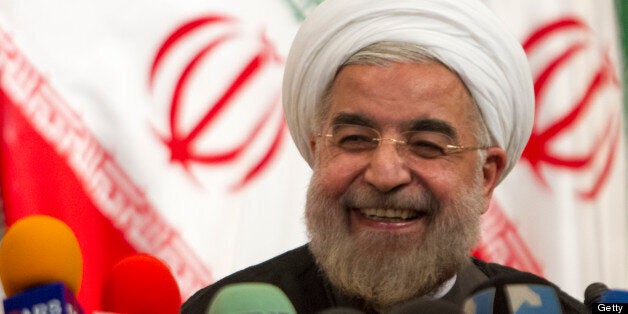 DUBAI, July 3 (Reuters) - President-elect Hassan Rouhani called on Wednesday for the government and powerful clergy to end interference in the private lives of the Iranian people, free up Internet access and allow state media to be more open about Iran's problems.
Rouhani's comments began to flesh out his message of moderation at home and better relations abroad that contributed to his surprise election victory last month.
His election prompted a huge outpouring of support from Iranians hungry for change after eight years of domestic security crackdowns and international confrontation under hardline President Mahmoud Ahmadinejad.
"There shouldn't be any rift or division between the government or the clergy especially at a time when people have pinned their hopes on seeing some sort of change in society," Rouhani, a mid-ranking cleric, told fellow clergymen in Tehran.
"A strong government does not mean a government that interferes and intervenes in all affairs. It is not a government that limits the lives of people. This is not a strong government," said Rouhani who takes office early next month.
"The power of the government lies in improving popular trust and...offering services, decreasing problems, setting the stage for further development of all citizens to help meet the needs of the people and desire for change," he said in an address aired on state television.
Rouhani is bolstered by his popular mandate and the backing of an alliance of moderates and reformers led by former presidents Akbar Hashemi Rafsanjani and Mohammad Khatami - both sidelined by hardliners under Ahmadinejad.
For now the divided hardline conservative camp has given Rouhani a relatively free ride, repeatedly emphasising the high turnout in the election as a victory for the system rather than a defeat for themselves and the status quo.
But with a majority in parliament, strong links to the powerful Revolutionary Guards and a grip on the top jobs in state media and the security apparatus, the hardliners could confound Rouhani's attempts to foster change, especially if they sense their positions are under direct threat.

During his election campaign, Rouhani demanded a loosening of the "security atmosphere" and on Wednesday signalled what steps he wanted to see taken.
Filtering of the Internet in Iran, stepped up after social media was used to encourage and coordinate large protests following the disputed 2009 presidential election, had proved ineffective, Rouhani said, fittingly, on Twitter.
"Which important piece of news has filtering been able to black out in recent years?" he asked.
At he same time, he criticised state broadcaster IRIB for ignoring issues inside Iran.
The state has a monopoly over terrestrial television in Iran and though satellite receivers are banned and foreign news broadcasts are often blocked, many Iranians tune in to U.S. and Europe-based channels beaming news and entertainment into the Islamic Republic.
"When IRIB airs the birth of a panda in China but nothing about unpaid workers protesting, it is obvious that the people and youth will ignore it," Rouhani tweeted.
The key to whether Rouhani will be able to succeed in his vision of a more open society within the Islamic system will be whether he receives the backing of Supreme Leader Ayatollah Ali Khamenei who sits at the top of Iran's complex hybrid system of clerical rule combined and elements of elected representation.
A life-long insider in post-revolutionary Iran, Rouhani was for years Khamenei's personal representative on the National Security Council, managing to maintain the trust of the leader even as other moderates fell out of favour and hardliners moved into the ascendant, especially in the early Ahmadinejad years.
But the next president will also have to temper the demands of a population that may want change faster than he can deliver.
Facing potential political opposition at home, an economy incapacitated by tough international sanctions over Iran's nuclear dispute with the West, Rouhani has repeatedly urged patience.
"We have a lot of problems facing us. No government in the history of Iran has faced the problems that this government is facing," Rouhani told the meeting of clerics. "The problems cannot be solved in a matter of days or months." (Additional reporting by Marcus George; Editing by Ralph Boulton)

Related
Before You Go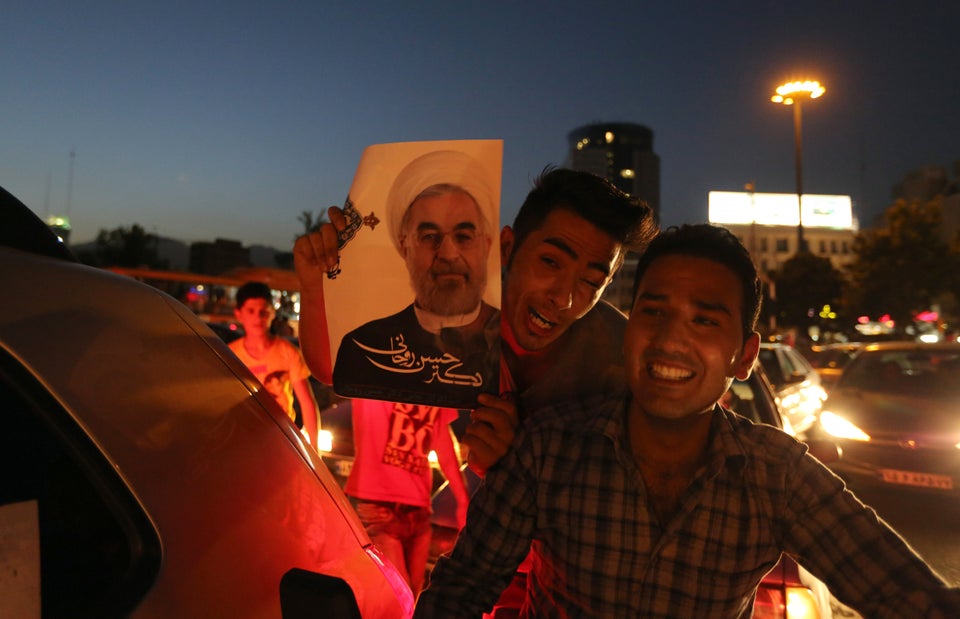 Iranians Celebrate New President
Popular in the Community