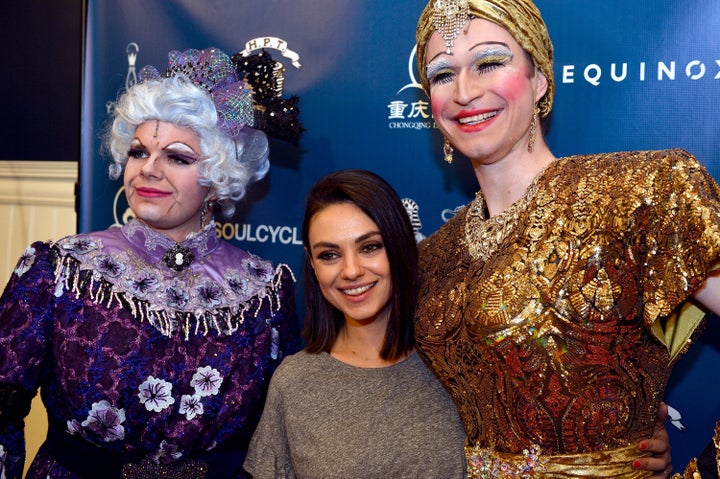 Now that's what we'd call a stage right.
After 174 years of never casting a woman, the renowned Harvard theater group Hasty Pudding will allow women to act in its productions.
"The Hasty Pudding welcomes women to audition and perform in the roles in the show, and be given equal opportunity to play those roles based on the quality of their individual talents," former Hasty Pudding President Andrew L. Farkas said in a letter that the group's current president, Amira T. Weeks, read on Thursday. 
Before now, women had been allowed to join Hasty Pudding to work behind-the-scenes but had never performed in a production. The group has been under pressure in recent years to upend that tradition after a slew of female students auditioned for roles, but didn't even receive callbacks. 
"It is so unfair that the men in the Pudding get all these opportunities to be in a professionally directed, orchestrated, choreographed show with professionally designed costumes and an extravagant set," aspiring actress Elizabeth P. Kantor told the Harvard Crimson last year. "They are constantly performing and doing what they love, and women I know who are just as talented don't have the same opportunity."
Women will have the opportunity to be cast beginning this fall, the group said. 
"While we have great respect for the art form that has been presented by the Pudding for over 170 years, which art form dates back to the ancient Greek times, the world is in a very different place," Farkas said in his letter.
Local media had urged Kunis, a vocal advocate against gender discrimination, to reject the award given the criticism against Hasty Pudding. She said on Thursday that while she applauded the change, it was important to recognize the influence women have had on the group so far.
"The one thing that people didn't realize was that there's 12 performers on stage, but there's 48 other people, and they're putting the whole show together," Kunis said, according to the Harvard Crimson. "And a lot of them are women. And so, this production has been forward thinking, for many years. For decades."
Calling all HuffPost superfans!
Sign up for membership to become a founding member and help shape HuffPost's next chapter