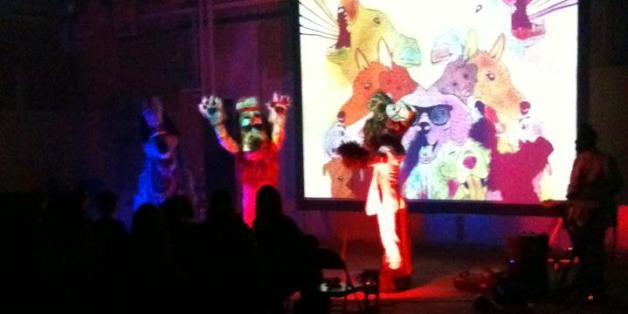 Detroit's retail scene might be striding forward, but it's also looking backwards for inspiration.
Comerica Hatch Detroit, a contest in its third year that will award $50,000 and other support to one winning brick-and-mortar business plan, announced its semifinalists Thursday at Ford Field downtown.
Culled from over 200 submissions, the business ideas leap beyond the expected bakeries, coffee and bars -- though there's a few of those, too. But some shops are trading on the past, purposefully reminiscent of the time wistfully referred to as Detroit's "Golden Age."
Like Voigt's Soda House, which promises "a new twist on the old fashioned soda counters of Detroit's past." And there's also indie, specialty toy shop Spielhaus Toys, which is fueled by "fond memories of the children's store at Hudson's ... and aims to bring similar happy experiences to a new generation of Detroit children."
If that isn't enough trendy throwback for you, there's Detroit Barber and Shave Shop, an "upscale barbershop" that "plans to pamper its clientele include straight shaves and warm towel wraps."
With the organic hair and skincare products at Eartha's Natural Hair & Body Boutique and Batch Brewing Comany, the city's "first nano-brewing company" and (first ever?) "brewery incubator program" for hungry young startup brewers, it's beginning to sound a little like "Portlandia" in Detroit. We can't say we mind.
Also competing is the beloved Corktown Cinema, which has been showing films all over the city as they try to find a permanent home. They can put on a great show in just a parking lot, so we're eagerly anticipating their brick-and-mortar space.
Busted! wants to offer perfect-fitting bras to Detroit clientele; HenriettaHaus Coffee Roasters plans to turn their Ferndale pop-up into a permanent cafe and roaster in Hamtramck; family-owned bakery Mama's Sweet Side wants to satisfy Detroiters craving homestyle sweets and Treats by Angelique hopes to offer artisan desserts made from scratch and local ingredients.
"Entrepreneurs are the heartbeat of Detroit and we couldn't be more excited to take part in this competition, offering support from the ground, up," Michael Cope, senior vice president of Business Banking at Comerica Bank–Michigan said in a statement.
Last year, Comerica Hatch awarded $50,000 to wine and tapas bar La Feria, which is coming nearer and nearer to opening in Midtown. In 2011, Hugh won the top honor, and the men's store meant to outfit any stylish bachelor pad opened to fanfare at the Auburn building in Midtown late last year.
Four finalists will be named August 19 after a period of online public voting from August 12 to 18. The winning business will be selected by a group of judges after a final round of public voting and the Hatch Off presentation event August 29.
Have a favorite, or looking forward to choosing one? Check the Hatch website for more info and a chance to vote, and vote again and again. But first, check a look at the semifinalists from last year. Fortunately, several of them are still on their way to opening in the city.
PHOTO GALLERY
Hatch Detroit 2012 Semifinalists
REAL LIFE. REAL NEWS. REAL VOICES.
Help us tell more of the stories that matter from voices that too often remain unheard.