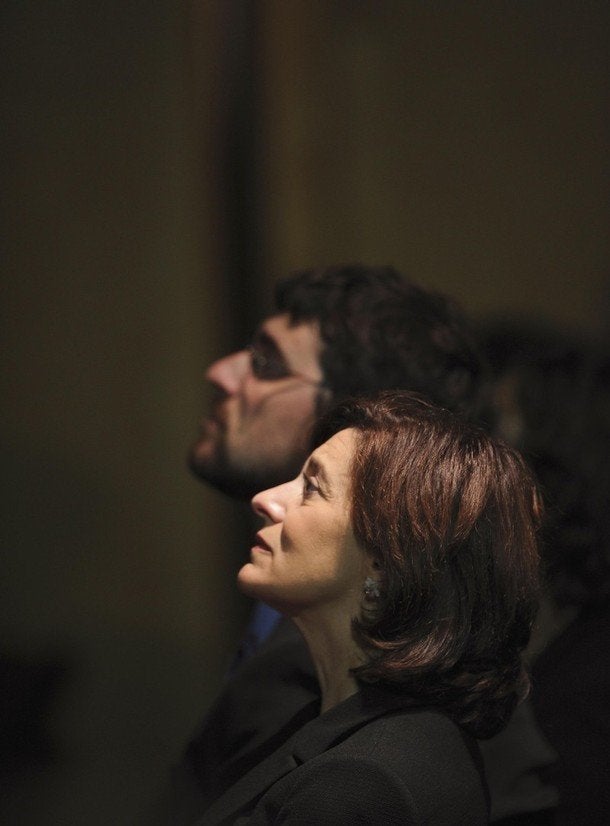 Two of Ted Kennedy's closest friends in the Senate said on Sunday that they thought his widow, Vicki, would make a great temporary replacement for him should the Massachusetts legislature allow for a gubernatorial appointment.
Appearing on CNN's State of the Union, Sen. Orrin Hatch (R-Utah) said that Vicki "ought to be considered" for her late husband's post.
"She is a very brilliant lawyer," said Hatch. "She's a very solid individual. She certainly made a difference in Ted's life, let me tell you. And I have nothing but respect for her."
Speaking over phone later in the segment, Sen. Chris Dodd (D-Conn.), Kennedy's closest ally in the chamber, also offered his backing for a theoretical Vicki Kennedy appointment.
"We talk frequently. Whatever Vicki wants to do, I'm in her corner," said Dodd. "She knows that. She has expressed to me her own reluctance to do that. But she could change her mind. And if she did I'm for it. I think she'd be great, I think Orrin's right, she brings talent and ability to it... we can certainly use her in the Senate. But leave it up to her. She has a lot on her mind right now. And, frankly, I leave it up to her decision-making process."
Vicki Kennedy, as Dodd noted, has indicated reluctance to take over her husband's spot in the Senate. Moreover, there is no guarantee, at this point, that the opportunity will present itself. The Massachusetts legislature must first change the current law to allow the state's governor to make a temporary replacement until a special election can be held. At this point, CNN's John King said during the segment, it seems "increasingly likely" the legislature will take action.
Here's video of Hatch this morning:
Popular in the Community