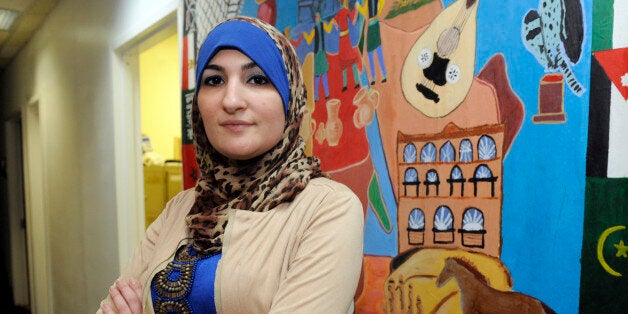 NEW YORK -- A few years ago, the New York City Police Department was eager to infiltrate Brooklyn's Arab American Association. Leaked department files even proved that the police sought to place an informant on the board of the community group, which has been active in opposing NYPD surveillance.
But when a man chased two of the association's employees down a busy street on Wednesday, shouting Islamophobic epithets and threatening a beheading, the cops were nowhere to be seen, according to the group's executive director, Linda Sarsour.
Sarsour said that while she's grateful that the department brass swung into action after a chance meeting later that day, others in her situation shouldn't have to wait more than 45 minutes for help. Bay Ridge, where the association is located, has been roiled by a spate of anti-Muslim outbursts this summer.
"This usually doesn't happen to community leaders -- it usually happens to ordinary people," said Sarsour. "I called like any person who called 911 would."
Sarsour said she was leaving her group's headquarters in Bay Ridge on Wednesday shortly after noon when she noticed a man leaning up against its storefront. She had a bad feeling and asked her group's deputy director, Kayla Santosuosso, to call the police.
But before the cops could come, "the guy just gets up with tons of energy and starts chasing us down the street," she said. "He's like, 'I'm going to cut your head off, so I want to see how your people feel about that.'"
The man also lobbed a heavy city trash can at Sarsour and Santosuosso, Sarsour said. Neither were harmed.
Sarsour, a well-known Muslim activist, wears a hijab, and she said she is "100 percent" sure it was an Islamophobic comment. "What I was wearing -- obviously he knows I'm Muslim," she said. She also alleged that the man called her an "Arab bitch."
After being chased, the pair fled to a business across the street and called 911 again, pleading for help.
Thirty minutes passed, and the police still failed to show, Sarsour said. So instead, she went to them. According to Sarsour, she came upon two officers in a nearby bagel store who said they had been dispatched to her address.
Sarsour said the pair gave her a "lecture" about what she should have said to the dispatcher. The officers finally came to talk to Santosuosso at the association office after waiting 17 more minutes.
From the start, Sarsour had been on her way to a prearranged forum in Manhattan on police-community relations. When she got there, she recounted her story to four "horrified" NYPD deputy commissioners, she said. A hate crimes unit and community relations officers were dispatched.
Police have arrested 45-year-old Brian Boshell in connection with the incident, NYPD spokeswoman Sophia Mason told HuffPost. Boshell has been charged with criminal possession of a weapon, two charges of menacing with a weapon, aggravated harassment as a hate crime, aggravated harassment, menacing as a hate crime, and menacing, Mason said.
Mason told HuffPost that the officers Sarsour encountered in the bagel shop were not responding to the call for help.
She could not explain why an officer did not respond more quickly to the original 911 call.
Before You Go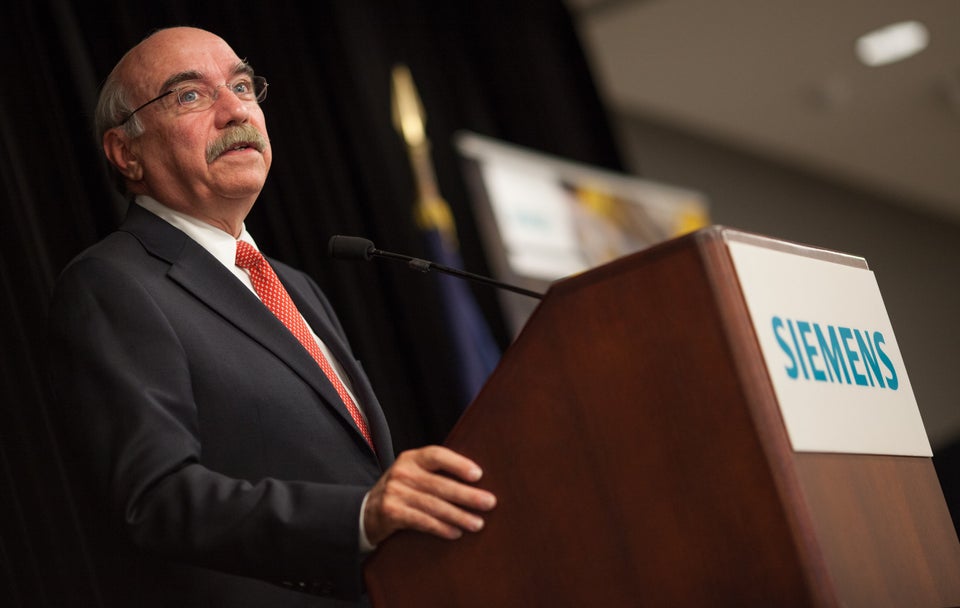 Mayors Of America's Largest Cities
Popular in the Community