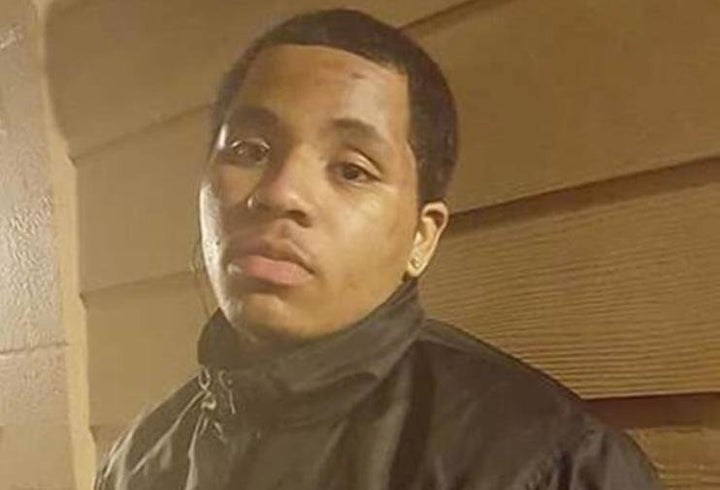 Authorities in Oregon are probing whether the death of an African-American teen at the hands of an alleged white supremacist is a hate crime.
"That's currently the subject of the ongoing active investigation," Multnomah County Deputy District Attorney Don Rees told The Huffington Post on Friday.
Russell Courtier, a 38-year-old ex-con with a lengthy rap sheet, and his girlfriend, 35-year-old Colleen Hunt, have been charged with murder in an August hit-and-run that caused the death of 19-year-old Larnell Malik Bruce Jr.
Rees said Courtier has ties to the white supremacist group European Kindred, which the Southern Poverty Law Center described in 2010 as "one of the most feared white supremacist gangs in the Pacific Northwest."
According to the probable cause affidavit obtained by HuffPost, Bruce was charging his cellphone at a 7-Eleven in Gresham on Aug. 10. Just before midnight, Courtier and Hunt pulled into the store's parking lot in a red Jeep Wrangler, with Courtier behind the wheel.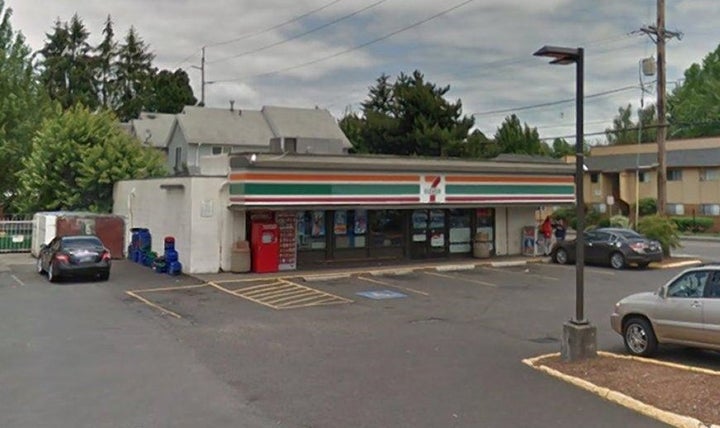 Moments after the couple's arrival, Courtier and Bruce got into a verbal dispute. The reason for the dispute is not yet known, but police have said the two men had no known connection. The dispute quickly led to an all-out brawl, with Courtier slamming the teen's head into the storefront window, cracking a pane of glass.
"Get him, baby," Hunt urged her boyfriend during the fight, according to witnesses cited in the affidavit. "Get him, baby!"
Bruce, police said, turned the tables when he produced a machete and forced Courtier to retreat to his vehicle, at which time, according to the affidavit, a witness heard Hunt tell Courtier to "run Mr. Bruce over."
What happened next was partially captured by video surveillance cameras.
The footage, police said, shows Bruce walking away from the 7-Eleven as Courtier exits the parking lot and speeds toward the teen in his Jeep.
"The video surveillance showed Mr. Bruce take evasive maneuvers on foot in an attempt to escape Mr. Courtier's Jeep," the affidavit states. "The video surveillance then shows the red Jeep quickly turn around and accelerate towards Mr. Bruce."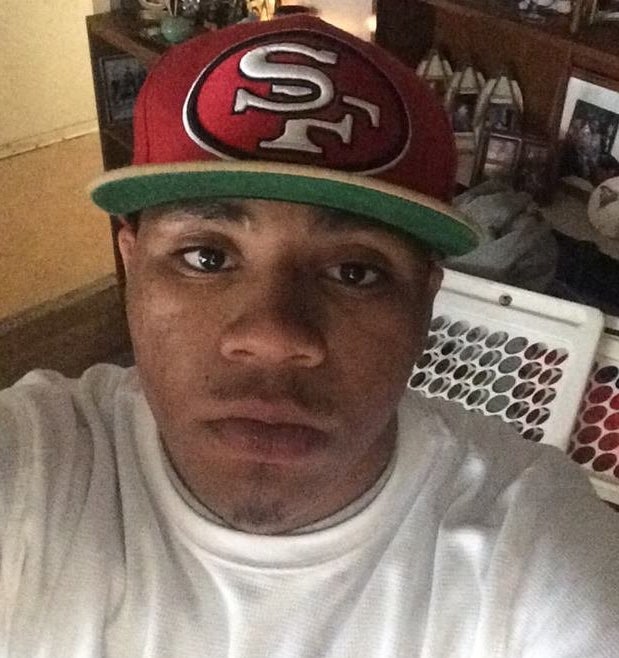 Bruce, police said, ran into oncoming traffic in an attempt to flee from Courtier. Moments later, he and the Jeep were out of the camera's view.
When police responded to a 911 call placed by an employee of the 7-Eleven, they found a gravely injured Bruce lying on the ground not far from the convenience store. Blood was streaming out of the teen's nose and ears. Officers later learned he suffered a traumatic brain injury when he was struck by the Jeep.
Courtier and Hunt, who were taken into custody shortly after the incident, voluntarily spoke with investigators, police said.
According to the affidavit, Courtier admitted getting into an altercation with Bruce.
"Mr. Courtier said he was angry the male produced a knife and thought about driving away from the scene, however [he] made a conscious decision to drive his vehicle towards and chase the black male," the document states. "Mr. Courtier said he chased the black male across oncoming lanes of traffic and then intentionally struck him with the front of his vehicle."
Hunt allegedly told police a similar story and said she saw Bruce roll across the hood of the vehicle and fall to the ground.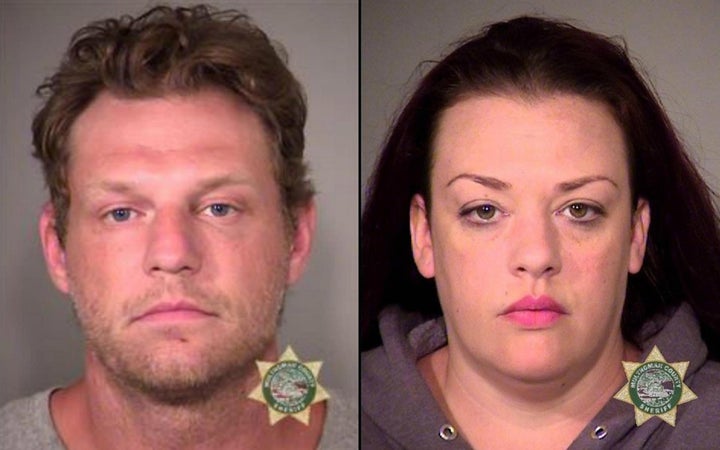 The pair were initially charged with attempted murder and assault. However, when Bruce succumbed to his injuries a few days later, the couple was indicted for murder.
The teen's father, Larnell Bruce Sr., did not respond to a request for comment from HuffPost. In an interview with KATU News, he said he believes in an eye for an eye.
"I believe what he [did] was horrific," Bruce Sr. said of Courtier. "My faith says that the Lord will forgive him. I don't have to forgive him until the Lord's taken him. So I don't have to forgive him until he's dead. That's what I want to see ― him dead."
In an interview with KPTV News, friends and family described Bruce as a kind young man who was caught up in addiction and life on the streets.
"He's a good kid," family friend Vanessa Galindo told KPTV. "He had a hard life."

According to The Portland Mercury, Courtier spent a significant portion of his adult life behind bars, with multiple arrests for violent crimes. He was reportedly on parole at the time of the August incident for attacking a woman with a knife.
Prison records obtained by the Mercury show Courtier racked up nearly 40 prison violations between 2001 and 2013. The violations reportedly consisted of assaults, his alleged association with European Kindred members, and allegedly throwing a piece of paper smeared with feces at a guard.
Little is known about Hunt. Public records indicate she grew up in Anaheim, California. It remains unclear when she arrived in Oregon.
"Growing up with Colleen, she was very hard and mean and everyone was afraid of her," said a former classmate of Hunt's who attended Canyon High School with her. The classmate, who asked not to be identified for fear of retaliation, said Hunt was "scary and got in a ton of fights."
"During high school I remember she disappeared, and I haven't seen her since."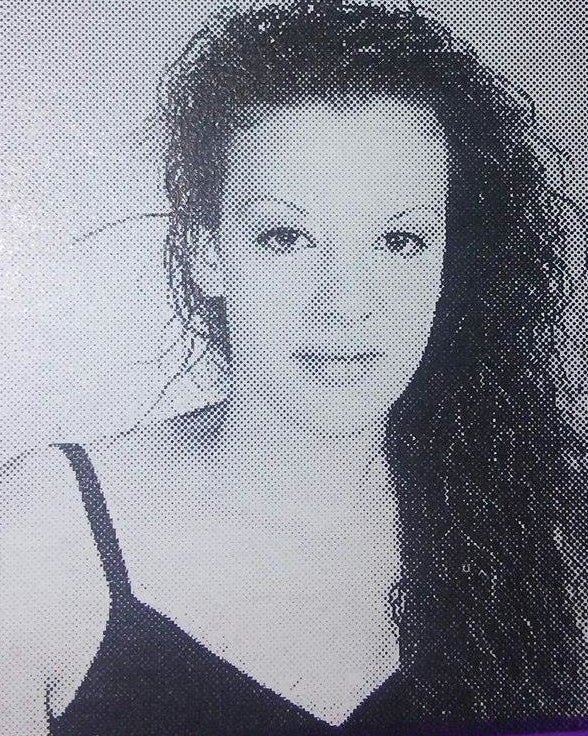 Courtier and Hunt, who are being held without bond, have both entered not guilty pleas in the case. They are expected to appear in court again on Oct. 3.
Rees said hate crime-related charges will be filed against Courtier if enough evidence can be found to prove the connection in court "beyond a reasonable doubt." However, in Oregon there are minimal consequences associated with that charge.
"In terms of a sentence, the murder charge is really the big bang," Rees said. "In Oregon we have mandatory sentencing in place, so if convicted of murder the defendant must receive ― it's non-discretionary with the court ― a life sentence. Having said that, the [hate crime] angle is under investigation, but I don't want people to have the illusion this person is getting away with anything at this point."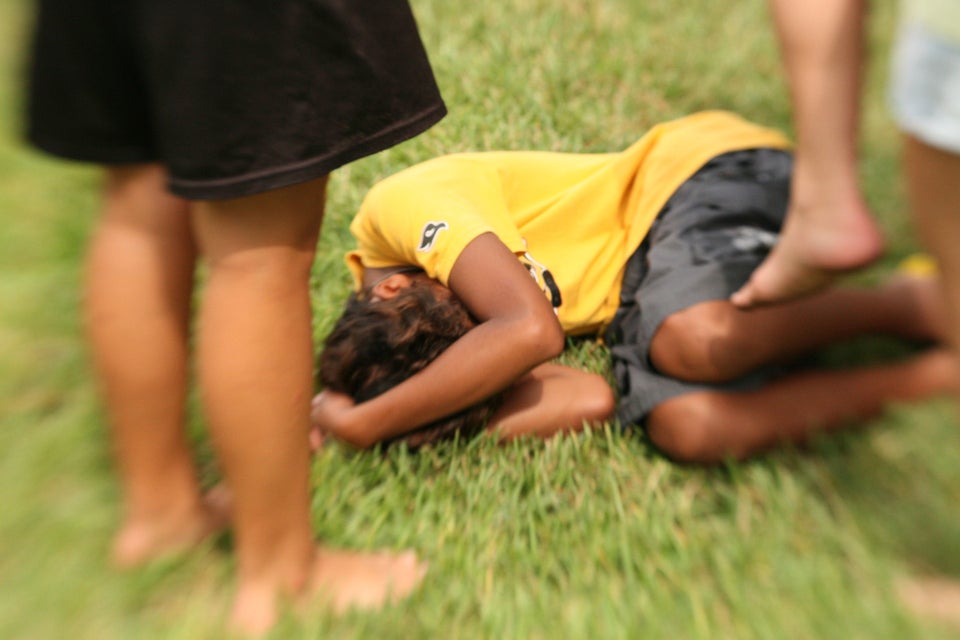 Fighting Racism And Discrimination Everyday
Popular in the Community