Thirteen Democratic senators are calling on President Donald Trump to establish a task force to combat an increase in hate-inspired violence across the country. 
Led by Sen. Maria Cantwell (D-Wash.), the senators sent a letter to the president on Monday in which they detailed a slew of recent high-profile hate crimes. Such incidents are "unacceptable" and "contrary to America's foundational values of tolerance, respect, and freedom of religion," they wrote. 
"A Presidential Task Force to prevent and combat hate violence would bring together faith leaders, community advocates, federal and local government agencies, law enforcement, and other relevant professionals to analyze the causes behind the rise in hate, identify possible solutions, and to improve access to resources to fight back," the letter states. 
The letter lists a series of crimes in recent months, including a white supremacist in New York City killing a black man named Timothy Caughman; an Indian-American man in Kansas being killed by a man who allegedly screamed "get out of my country"; vandalism of Jewish cemeteries and synagogues; threats of violence against Jewish community centers and other Jewish organizations; three mosques targeted with arson in less than seven weeks; and, in Cantwell's own Washington state, the shooting of a Sikh man by a suspect who allegedly yelled "go back to your country."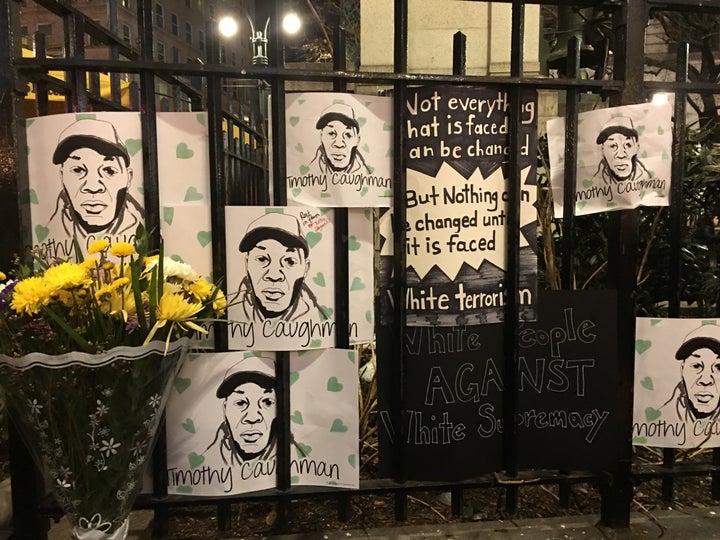 The month of March was particularly horrifying for Muslims and people perceived to be Muslim. 
Death threats and anti-Muslim vandalism greeted an Iranian refugee at his Oregon home; someone wrote "FUCK MUSLIMS" and destroyed a Quran inside the Virginia home of a Muslim family; a man in Minnesota allegedly told police his hatred of Muslims motivated him to stab a Somali man; in Colorado, a man allegedly threw a Bible and rocks through the glass doors a mosque; and men threatened to shoot Muslim women twice in one week. 
"A Presidential task force could facilitate broader dialogue needed to stop the rise in hate violence, to improve security & to save lives," Cantwell tweeted Monday.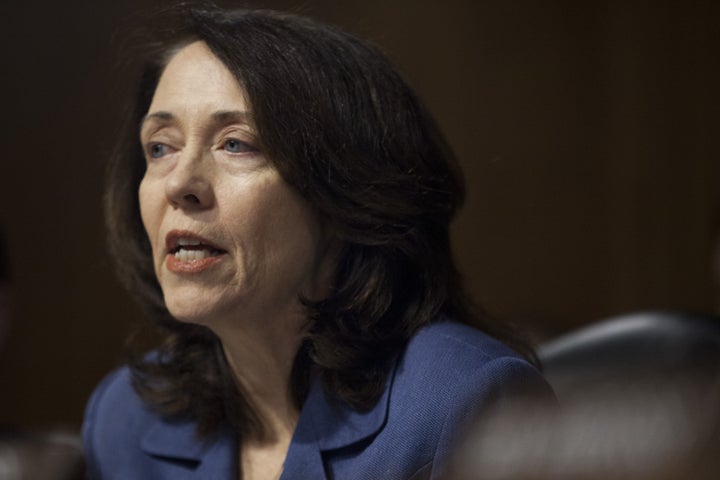 The Southern Poverty Law Center, which tracks hate groups and hate crimes in the U.S., expressed support for the senators' letter to Trump. 
"There has been a disturbing rise in hate incidents and violence nationwide, particularly since the election, targeting immigrants, LGBT community members, Muslims and others because of their skin color, religion or background," Heidi Beirich, director of the SPLC's Intelligence Project, said in a statement to The Huffington Post. 
"We've recorded a spike in vandalism with swastikas and other racially charged attacks," she added. "A presidential task force if it includes a multitude of voices could be a helpful step to work towards solutions to addressing hate violence."
The SPLC was among 150 prominent civil rights groups ― including Amnesty International, the Anti-Defamation League, the NAACP, Muslim Advocates and the National Bar Association ― that last month sent the president a letter and called on him to more forcefully denounce hate crimes when they happen. 
That letter also stated that Trump and his surrogates have "too frequently used rhetoric and proposed and enacted policies that have fostered a hostile environment" toward minorities in America.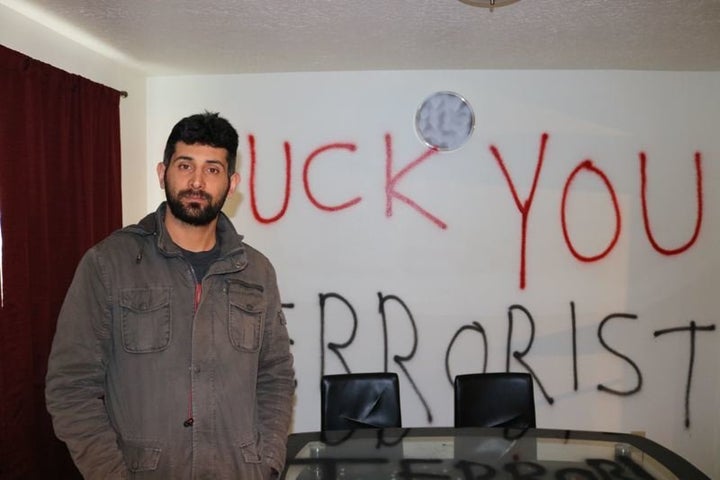 Trump briefly spoke about hate during his address to Congress in February, saying, "We are a country that stands united in condemning hate and evil in all of its very ugly forms." 
But many people thought the statement rang hollow because of Trump's long history of disparaging marginalized groups, scapegoating Muslims, mocking disabled people, boasting of sexual assault, and promising to lift certain protections for the LGBTQ community. 
"The President cannot condemn hate in one sentence and then in the same speech, promote falsehoods that can lead to bias and hate violence," the letter from the civil rights groups said. 
The SPLC tracked over 1,000 bias incidents in the month following Trump's election victory in November. Thirty-seven percent of those incidents involved the perpetrator invoking Trump, his campaign slogans or his remarks about sexual assault, according to the SPLC. 
And a report from the Center for the Study of Hate and Extremism at California State University, San Bernardino found a 87.5 percent increase in hate crimes against Muslims in the days directly following Trump's 2015 proposal to ban Muslims from entering the U.S. Trump made the proposal after the terror attack in San Bernandino. 
"During times of fear, particularly following highly charged terrorist attacks, leaders can either soothe fears, or enflame them," Brian Levin, the director of Center for the Study of Hate and Extremism, told HuffPost last year. "When they do the latter, a severe spike in violence can follow as individuals feel emboldened."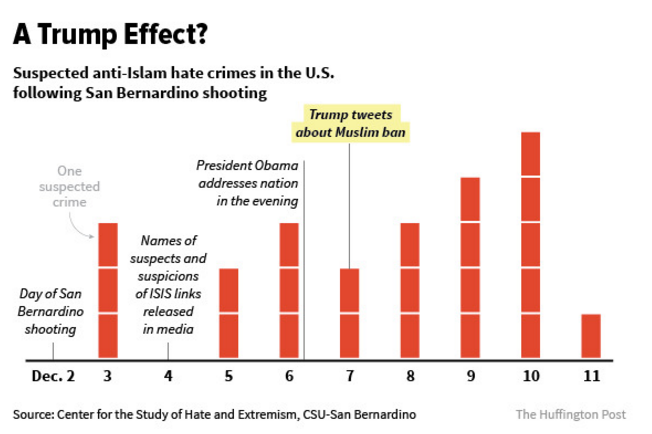 According to the FBI, there were 5,580 hate-related crimes in 2015, a 7 percent increase from the year before that was driven largely by a 67 percent increase in hate crimes targeting Muslims. (The FBI's 2016 hate crimes statistics haven't yet been released.) 
But because police departments in the U.S. aren't required to report hate crimes to the FBI, the agency's statistics are widely believed to underestimate the number of hate crimes nationally. A Bureau of Justice Statistics survey found that there are likely over 250,000 hate crimes each year in the U.S.  
"A new Presidential Task Force to prevent and combat hate violence would make addressing this issue a national priority," the 13 senators say in their letter. "It would promote federal interagency collaboration and more federal, state, and local cooperation." 
In addition to Cantwell, the letter was signed by Sens. Ed Markey (D-Mass.), Kirsten Gillibrand (D-N.Y.), Mazie Hirono (D-Hawaii), Chris Van Hollen (D-Md.), Amy Klobuchar (D-Minn.), Chris Murphy (D-Conn.), Ron Wyden (D-Ore.), Jeff Merkley (D-Ore.), Bob Casey, Jr. (D-Pa.), Dick Durbin (D-Ill.), Richard Blumenthal (D-Conn.) and Tammy Duckworth (D-Ill.).
The White House did not immediately respond to a request for comment for this story. 
America does not do a good job of tracking incidents of hate and bias. We need your help to create a database of such incidents across the country, so we all know what's going on. Tell us your story.
Calling all HuffPost superfans!
Sign up for membership to become a founding member and help shape HuffPost's next chapter