Whether you plain old loathe being behind the wheel or just the general stresses of car ownership (wait, we need another oil change?), thankfully there's no shortage of American hubs where automobiles are straight up unnecessary. In fact, our friends at Trulia recently took to the streets to uncover the top five walkable neighborhoods in America (based on resident testimony and ratio of grocery stores, restaurants and parks to single family households). Their findings? They just might surprise you.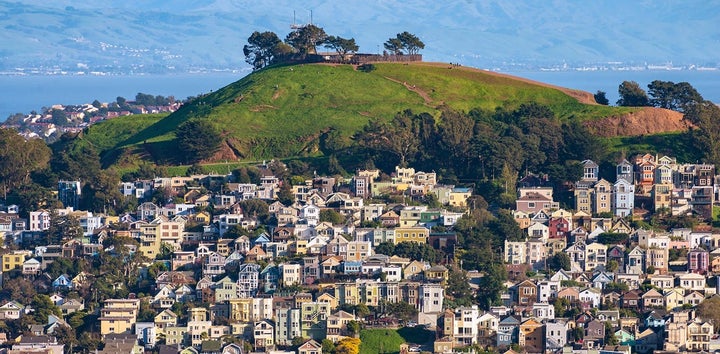 BERNAL HEIGHTS, SAN FRANCISCO, CA
Nestled on a hill in the southernmost part of San Francisco lies the quaint, bohemian yet sneakily upscale neighborhood of Bernal Heights. The majority of homes are cozy bungalows with big, green yards — making it a popular choice for young families with kids and dogs (in fact, both are often found roaming the safe streets freely à la 1950). The main strip of Cortland Avenue not only brims with beautiful markets, boutiques and cafés, but it's flat — a major perk in hilly SF. Oh, and the numerous neighborhood parks boasting 360-degree views of the City by the Bay are worth a daily stroll in their own right.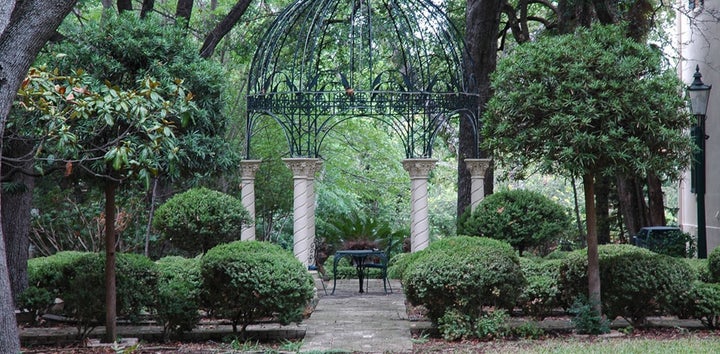 SOUTHTOWN ARTS DISTRICT, SAN ANTONIO, TX
Bolstered by a flourishing arts scene and a polished-up industrial cityscape, the newly branded neighborhood conglomerate of the Southtown Arts District is a pedestrian's dream. Just a few blocks below San Antonio's touristy epicenter (and business hub), the vibrant neighborhood is home to a surprising number of architectural gems and gardens, unpretentious watering holes and galleries, studios and art sights galore. In fact, gallery crawls and art walks (replete with a fleet of food trucks) are a bi-monthly occasion. Sick of the metropolis? It's a short ramble to beautiful hiking and biking trails along the San Antonio River.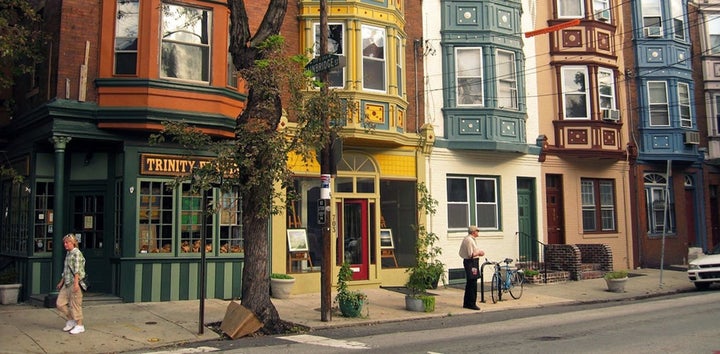 BELLA VISTA/QUEEN VILLAGE, PHILADELPHIA, PA
PSA: Philadelphia's Bella Vista ("beautiful sight") and abutting Queens Village neighborhood are flat, inexpensive and downright lovely. And while we realize we're getting slightly ahead of ourselves here, with Amtrak's 37-minute NYC commuter train slated for completion in 2040, it seems like a wise investment to scoop up one the beautiful and very reasonably priced homes for sale. The "commute" to downtown Philly is a whopping 12-minute walk through local artist-painted murals and quaint streets, but the real accolade is its food mecca status. The bustling and picturesque Ninth Street stroll, for example, is home to the famous Italian Market, an open-air smorgasbord of every cuisine under the sun.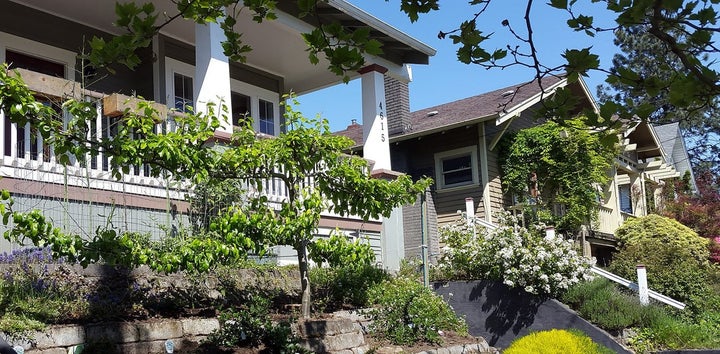 BOISE-ELIOT, PORTLAND, OR
For an exceptionally pedestrian-friendly slice of the Pacific Northwest, look no further than the joint Portland neighborhood of Boise-Eliot. Colorful, older bungalow-style homes line verdant streets, and city parks teem with foot traffic (both human and canine). The area's two main commercial thoroughfares, Mississippi Avenue and Williams Avenue, are super walkable and home to historic music venues, world-class restaurants and thriving independent businesses (including lots of craft coffee and beer options, natch). The artsy vibe, relative affordability and quick and easy access to central Portland have made this the premier neighborhood for foot-and bicycle-inclined Portlandians.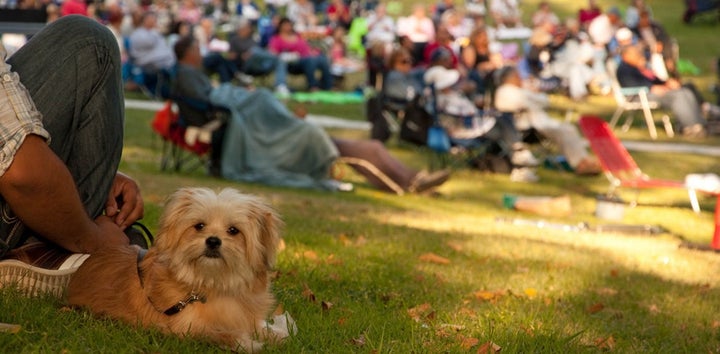 LOS CERRITOS, LONG BEACH, CA
Affectionately referred to by residents as "Iowa by the Sea," the beloved Long Beach enclave of Los Cerritos is like a little slice of Midwestern friendliness — smushed between Orange County and Los Angeles proper. Shady, tree-lined streets are lined with beautiful homes, the eight-acre park is a lively local hub (think holiday parades and frequent concerts that bring the whole town out) and the main drag of Long Beach Boulevard, easily accessible from any in-town location, has every amenity a pedestrian could hope for, from Trader Joe's to chic coffee shops and trendy craft breweries. Promenading the streets, and really knowing your neighbors, is a huge part of this community culture.
Related