Writing isn't everyone's cup of tea. If you struggle over a blog post for days, content marketing is probably equal to pulling teeth for you. Fortunately, there are different forms of content, and not all of them require writing. You may even find that your audience resonates more with these other types of content than they do your blog posts, so have fun with them.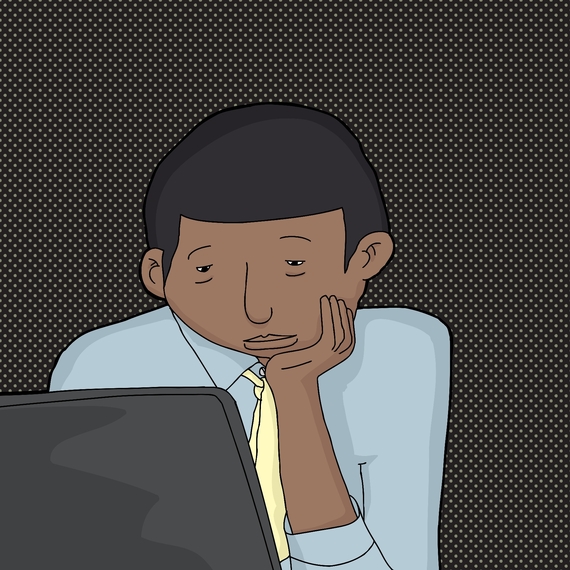 Alternatives to the Written Word
While written content isn't going anywhere, we are reaching a point of fatigue with it. A remedy to those overly long blog posts? Images. Yes, images are content, and they are perfect as a marketing tool if writing isn't your thing.
We've seen a flood of visual social media sites and tools in the last few years. Each has its own benefits, and can help you connect in meaningful ways with your audience.
Pinterest is great for getting mass support of a single image (and clicks back to your site). You're not restricted to posting just plain images on Pinterest. You can get creative and share images with words or infographics. The more visually appealing the images, the more pins they'll get.
Instagram's got 300 million users, and they're pretty engaged. They're liking and sharing your images, so it's a great place to post photos of your products, behind the scenes shots, and custom graphics. Pay attention to what people are sharing from your competitors, and mimic the types of content.
Interior designer and photographer Lori Andrews has amassed more than 19,000 Instagram followers simply by being herself. She focuses on beautiful images -- some related to her work, and others, not -- that people can relate to. It's not about a heavy marketing push.
Yet another brand new visual marketing tool is Periscope. It provides live streaming through its mobile app of you doing anything: talking to fans, building your product, launching a special event.
Ryan Holmes, CEO of Hootsuite, has used Periscope to interact with his brand's fans. Each week, he live streams from his office and lets users ask any question about Hootsuite.
If you're trying to reach millennials, words aren't as effective as images -- fleeting images, at that. SnapChat is the latest in a long line of trendy mobile apps. Users can send videos or images, which disappear after being viewed.
Brands are slowly finding innovative ways to connect with users through the tool. Food delivery service GrubHub is creating legions of fans simply by sharing promotions, behind-the-scenes images, and giveaways.
While you can cut down on the amount of written content you create if you implement more visual imagery, you're not off the hook completely. Combining images and articles can get better results. In fact, content with relevant images gets 94% more views than content without images. So by joining the two together, you can pack a bigger punch through your marketing.
Also, maximize each visual asset. If you've got a picture to post to Instagram, share it on your Facebook and Twitter accounts too so that you reach more people. Find a way to make the social update unique for each site, though, so people don't feel you're giving them redundant content across all your social platforms.
Invest in professional design. Stock photos have their place, but they're not what spur thousands of shares. Custom graphics, images with custom text, or infographics tend to get people's attention better, so find a designer who can make your images unique.
Mix up your content marketing by using images on their own, as well as to support your content. You'll appeal to a wider audience, and maybe give yourself a little break from writing.
See? Being adept at content marketing doesn't require you to have a degree in writing. Heck, it doesn't even require you to write. With the right visual content tools, you can still attract new customers and build your brand up online.

Melinda F. Emerson, SmallBizLady is America's #1 small business expert. She is an author, speaker and small business coach whose areas of expertise include small business start-up, business development and social media marketing. She writes a weekly column for the New York Times, publishes a resource blog, www.succeedasyourownboss.com, which is syndicated through The Huffington Post. She also hosts a weekly talk show on Twitter called #SmallBizChat for small business owners. As a brand, she reaches 1.5 million entrepreneurs a week on the internet. As CEO of Quintessence Multimedia, Melinda develops audio, video and written content to fulfill her mission to end small business failure. Forbes Magazine named Melinda Emerson one of the #1 Woman for Entrepreneurs to follow on Twitter. Melinda has been featured on MSNBC, Fox News, NBC Nightly News and in Fortune, The Washington Post, USA Today, Wall Street Journal and Black Enterprise. She is the bestselling author of "Become Your Own Boss in 12 months; A Month-by-Month Guide to a Business That Works," and the ebook How to Become a Social Media Ninja; 101 Ways to Dominate Your Competition Online.
Related
Popular in the Community