Hats just might be the only fashion accessory that men know more about than women. It's just so tricky for us females -- sometimes we want to just throw on a baseball cap like the guys, but it's not so easy. Can you wear one with a dress? What about leather pants? Should you even bother wearing one at all?
The answer is yes, you can wear a hat -- as long as it's worn correctly. A hat can be that one accessory that sets you apart, whether you're at a formal event or you're just running some errands. Here, we've laid out the rules for how to properly wear a hat for girls, as demonstrated by celebs (of course).
DO purchase a leather baseball cap. Selita Ebanks understands that the sophisticated nature of the leather elevates the typical cap for more dressed-up items like dresses and boots.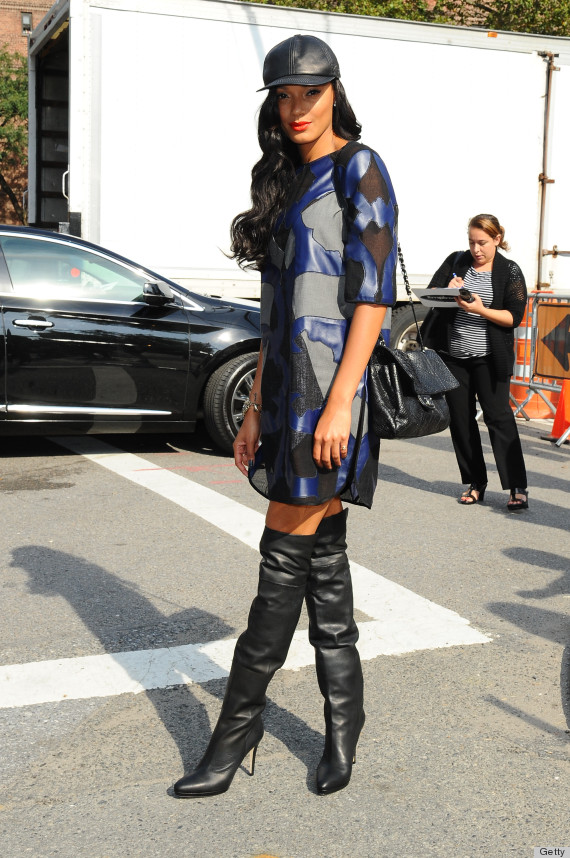 DON'T wear a Batman baseball hat on the red carpet. Fivel Stewart: Let's try to put some effort into getting dressed up at night, shall we?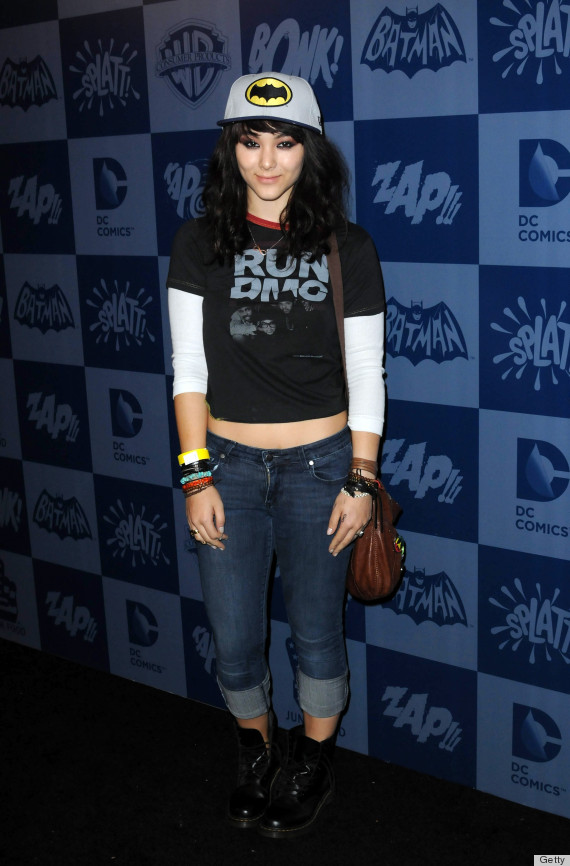 DO sport a beanie with a leather skirt, sneakers and bold lipstick. Rihanna's bright red lipstick keeps the beanie from looking too lazy, and it makes her nighttime outfit look pulled-together.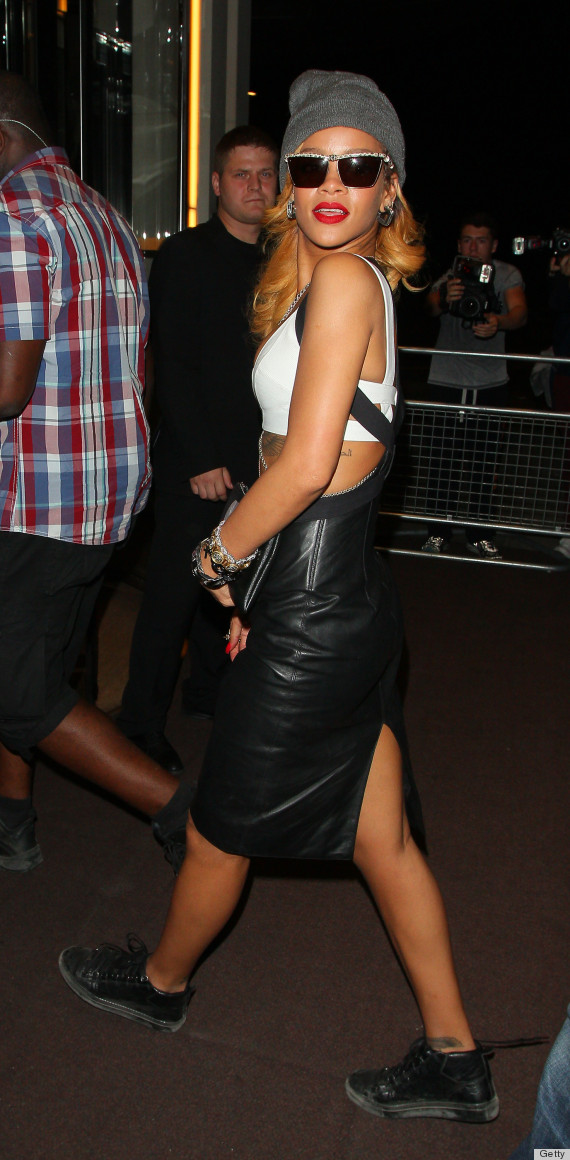 DON'T wear a beanie on the red carpet. Sorry Ashley Benson, we generally believe beanies shouldn't be worn to formal events, much less red carpets.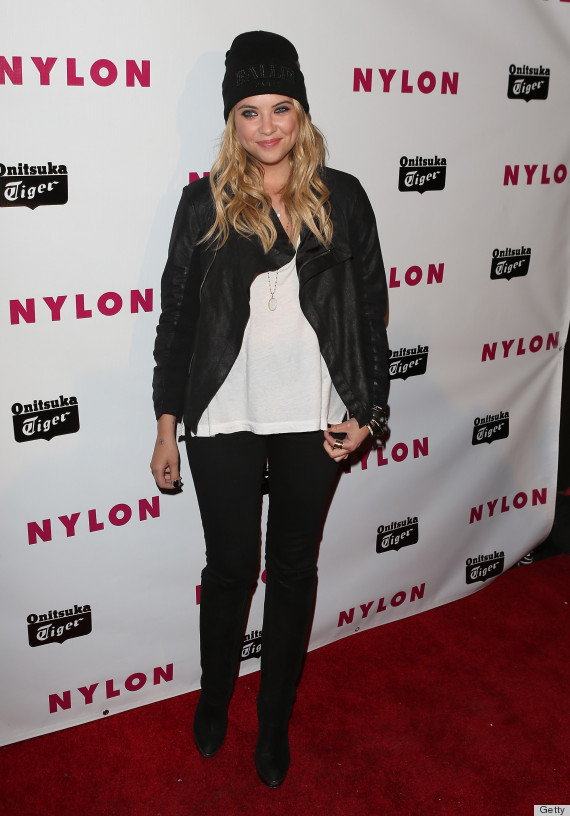 DO wear a woven hat with a good pair of worn-in jeans and a simple white blouse. Jennifer Aniston and Kylie Minogue get the point: This. Is. The. Perfect. Spring. Daytime. Outfit.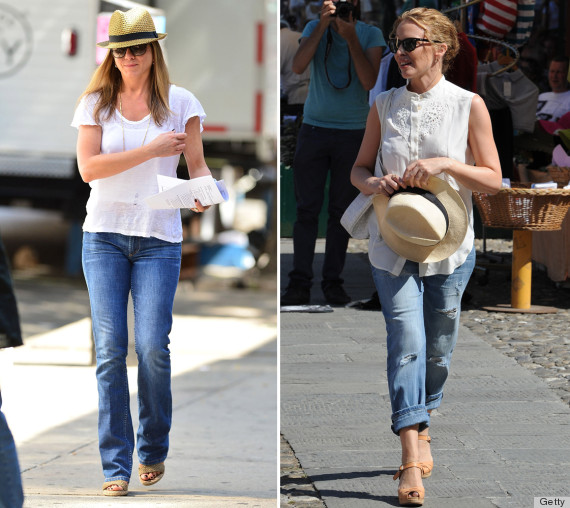 And... DO wear a casual woven hat with a flowy patterned sundress. If you're going to a picnic or an outdoor party, wear exactly what Miranda Kerr is wearing here.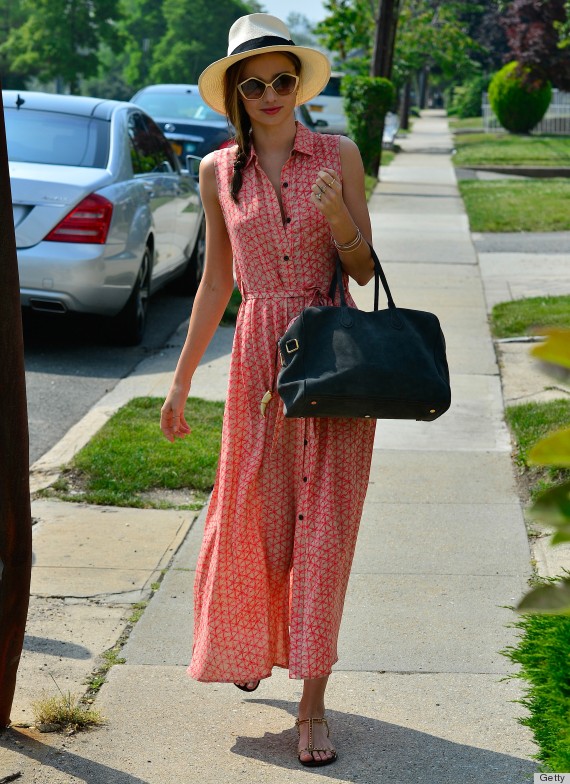 DON'T wear a strange black woven cap with "ears" to a red carpet event. This hat makes AnnaLynne McCord look childish.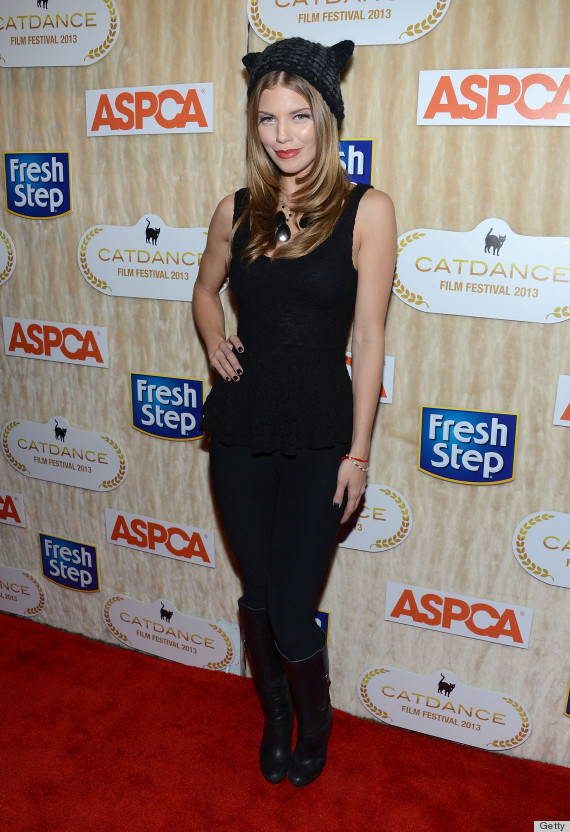 DO throw on a dark brown wide-brimmed fedora to break up your all-black outfit. Vanessa Hudgens knows it's the perfect thing to wear when you want to hide from the paparazzi (which we're sure you all do).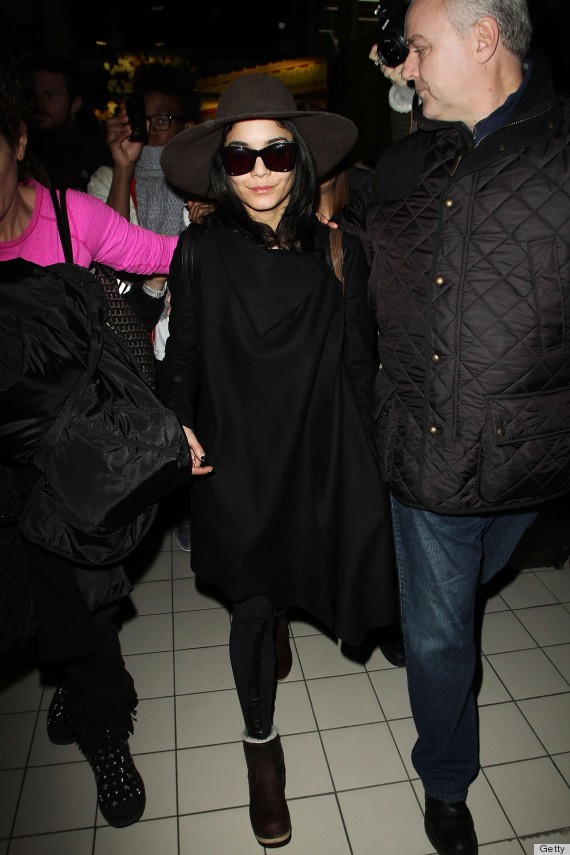 DON'T match your fedora too perfectly with your all-brown outfit. This hat didn't accentuate June Ambrose's look -- it made it way too matchy-matchy.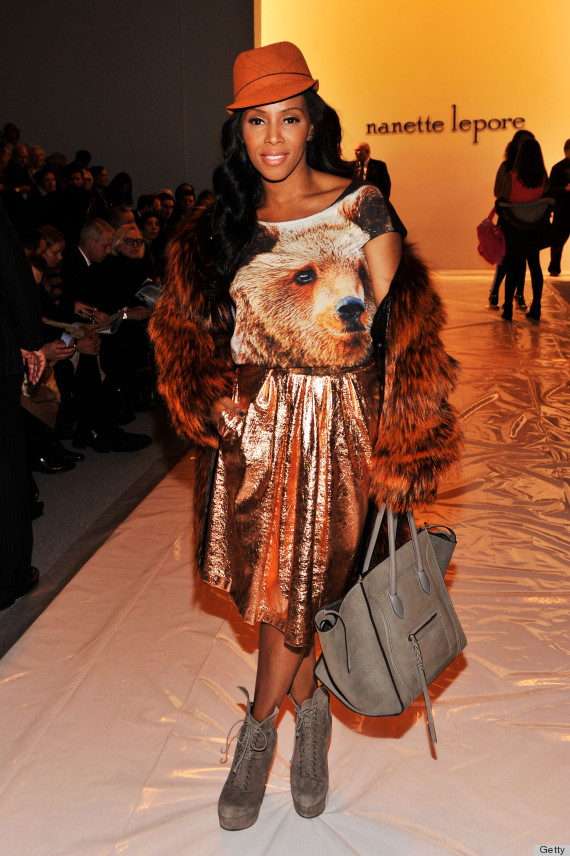 DO wear a floppy felt hat with a fall-inspired look. Suki Waterhouse's topper adds a great final touch to her crop top and long camel coat.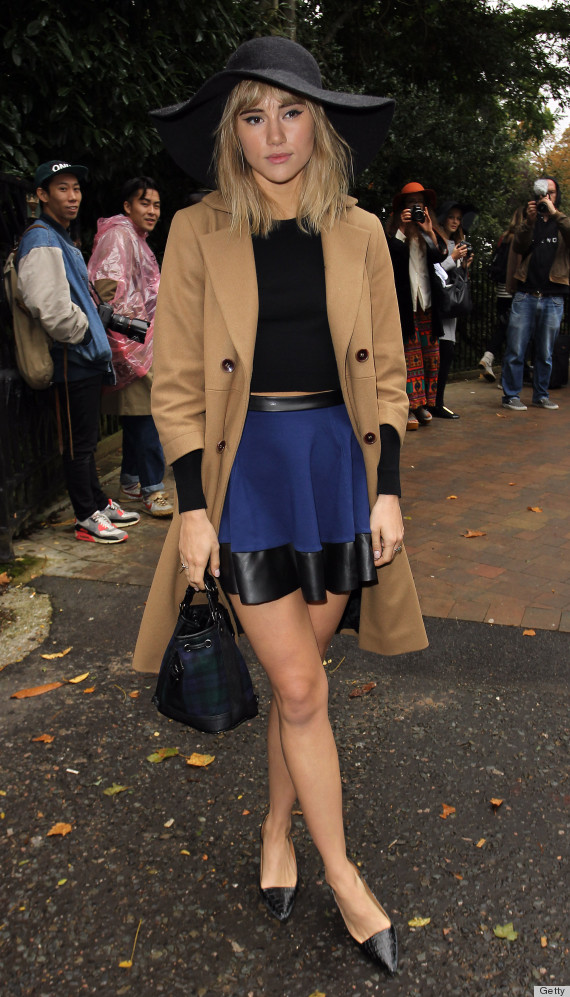 DON'T wear a fedora that doesn't fit you. Shailene Woodley's outfit looks sloppy, especially since her hat doesn't seem to fit her correctly and isn't angled right.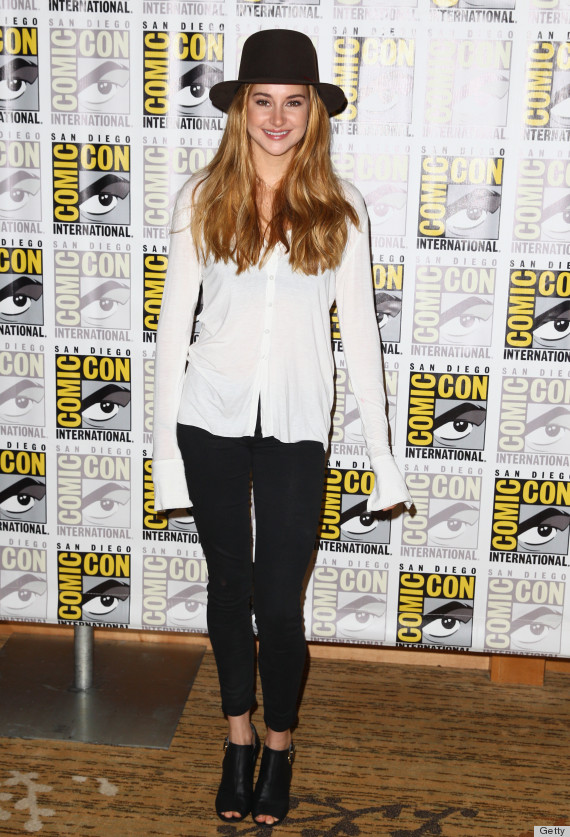 DO pair a loose-at-the-top beanie with tight skinny jeans. Emma Stone and Candice Swanepoel master great daytime outfits that will surely keep you warm.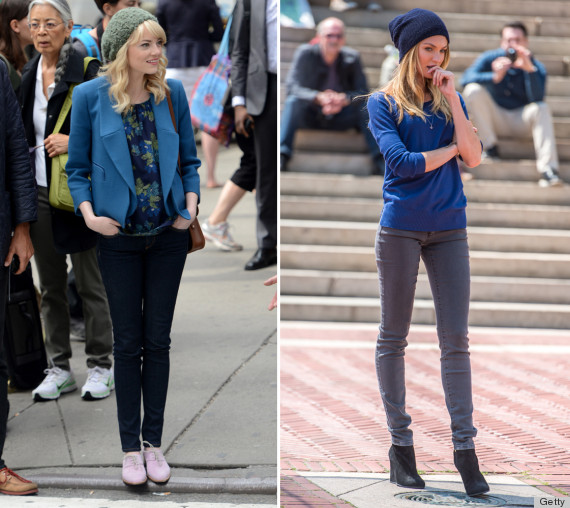 DON'T wear an all-black outfit with a tight black beanie. JoJo looks like a bank robber here.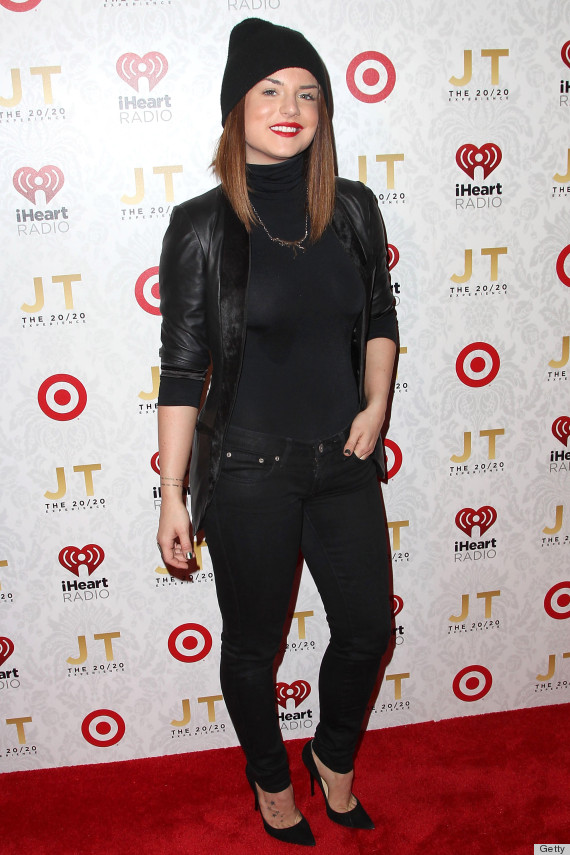 DO don a properly-fitting fur hat. When it gets really cold, you're going to want to know how Pippa Middleton looked so stylish while staying so warm.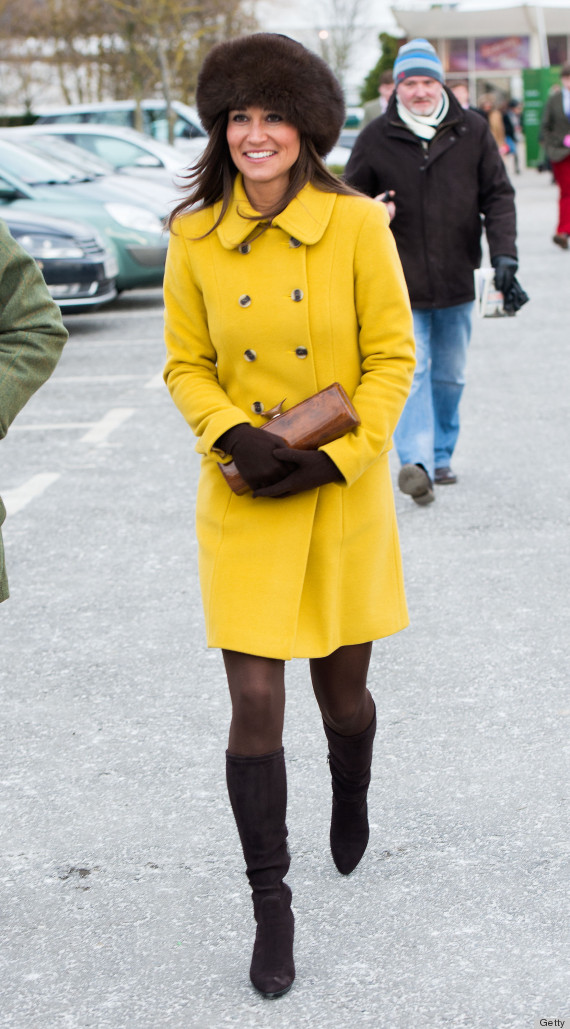 DON'T wear a fur hat with little "ears." And especially don't do this if you're wearing a formal outfit. Olga Sorokina's look is extremely perplexing.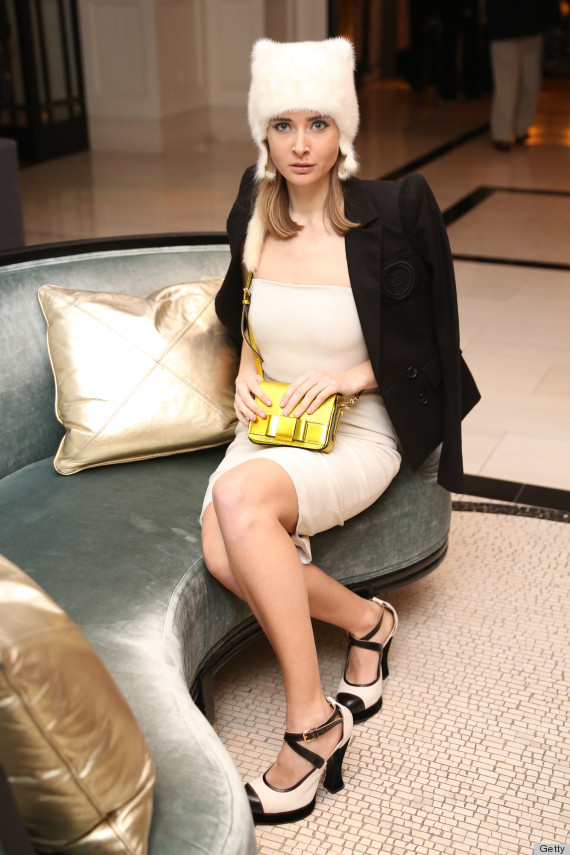 DO step out of the box sometimes and wear a suit with a matching fedora. Fan Bingbing looks so grown-up. We don't think we have ever seen someone look this sophisticated while traveling.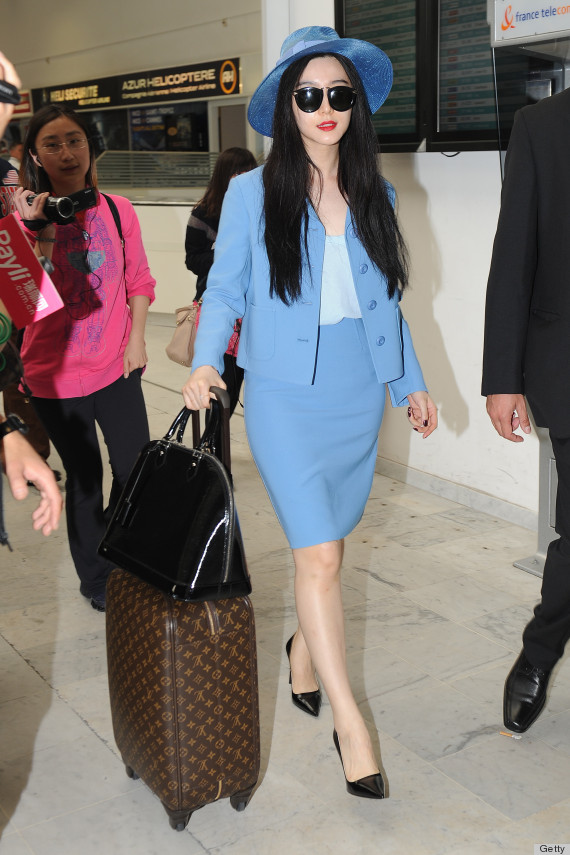 DON'T add a hat to an already complicated outfit. This hat was the topper on Ke$ha's disastrous MTV Movie Awards look.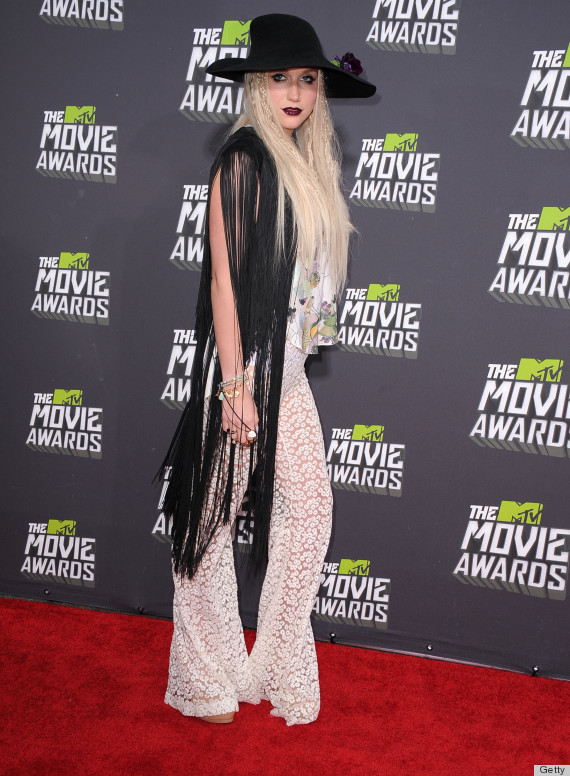 DO throw on a newsboy cap to balance out a chunky loose sweater. Blake Lively's stilettos also add extra sass to this laid-back getup.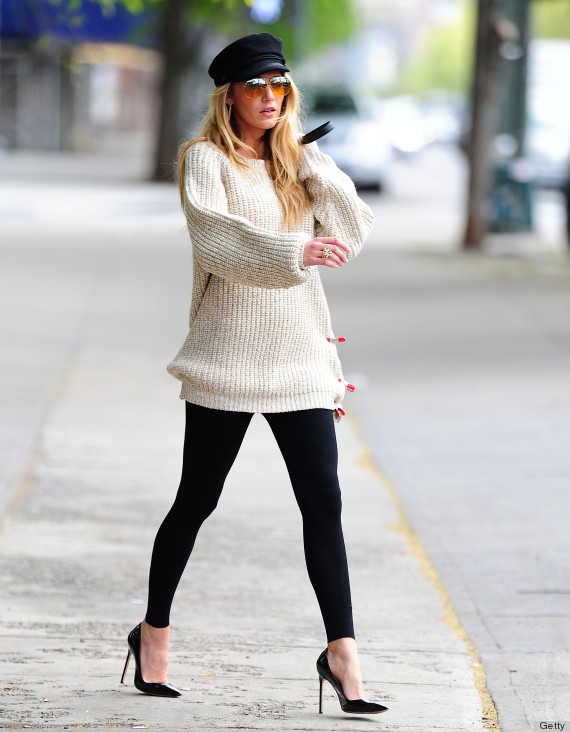 DON'T wear a bedazzled newsboy cap with a decked-out outfit. Too many accessories, Leigh Lezark. We repeat: Too many accessories!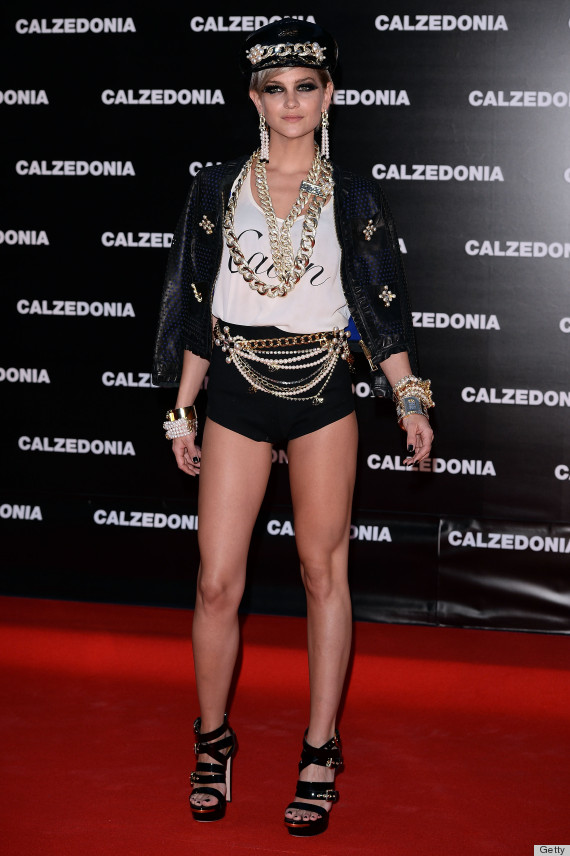 DO wear a beret to add a final accent to a menswear-inspired look. Vanessa Paradis' beret ensures she stays pulled-together on what appears to be a pretty windy day.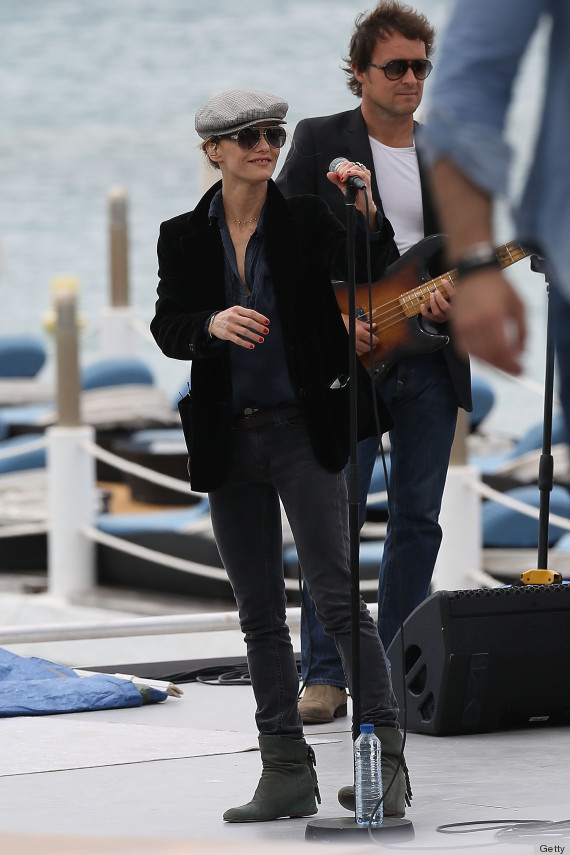 DON'T pair a patterned beret with a belt that has words on it. While we do like Paloma Faith's Dalmatian-spotted hat, it majorly clashes with her statement-making belt.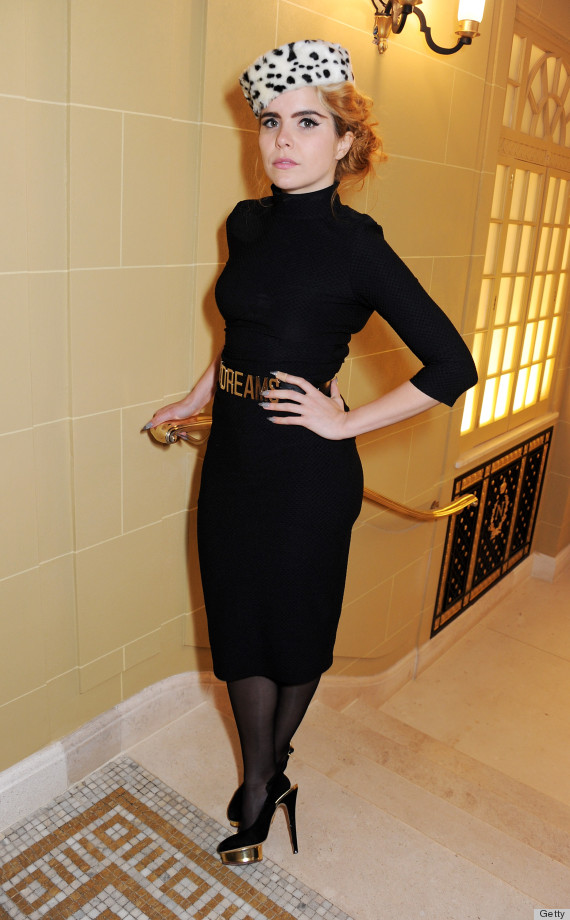 DO wear a statement-making hat to a fancy event that calls for it. Pixie Lott's huge pink flower hat at the Royal Ascot fits the occasion and matches wonderfully with her dress.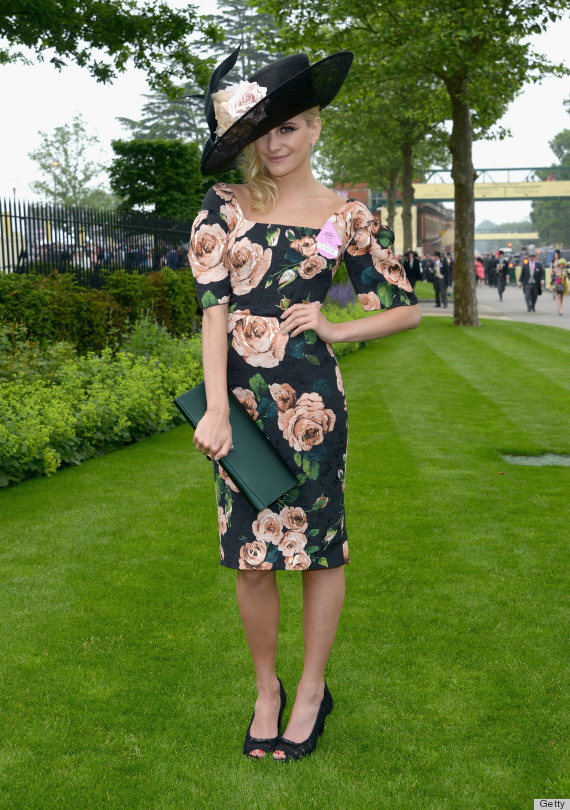 DON'T wear a completely over-the-top hat... even to an event that calls for it. Yes, Star Jones was at the Kentucky Derby, but someone needed to tell her that there are just too many feathers going on here.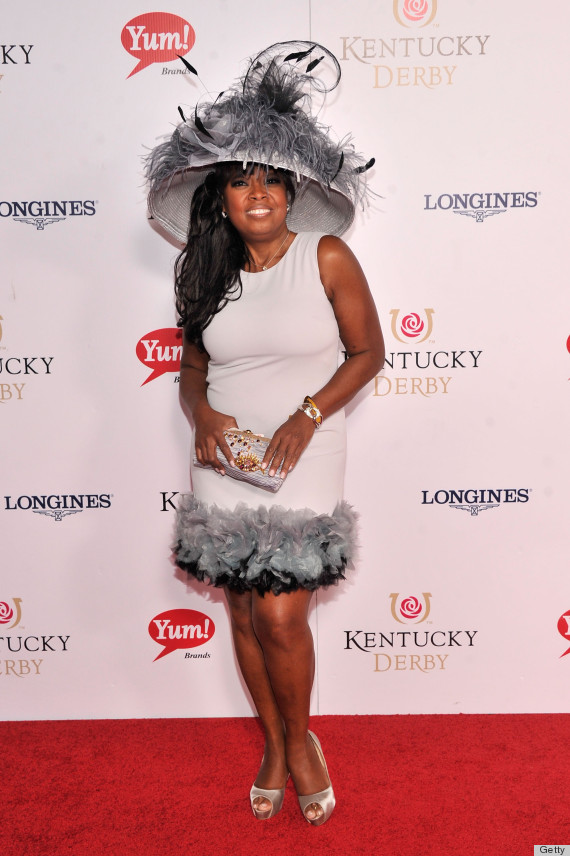 DO develop a signature hat style. Yoko Ono always rocks a tilted fedora and black sunglasses, and it works.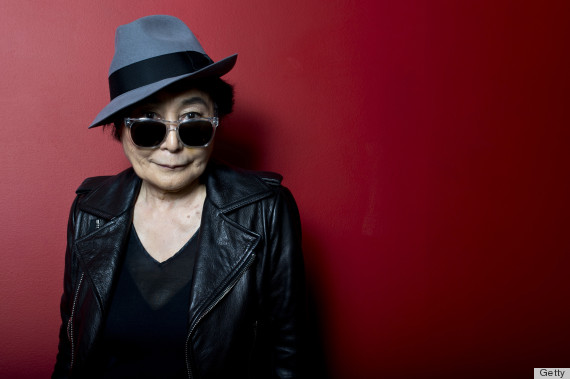 DON'T wear an inanimate object on your head.. Is that really a cigarette on Hana Mae Lee?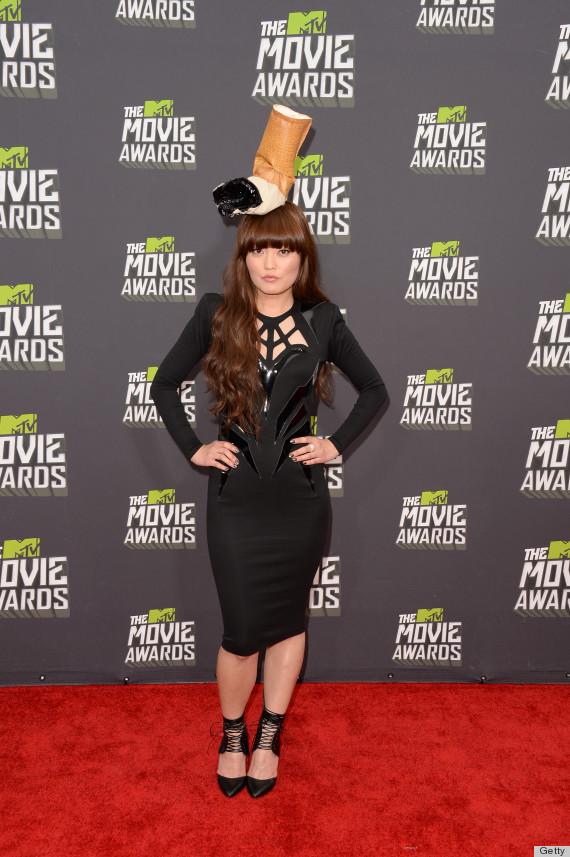 DO wear your baseball cap backwards. Cara Delevingne's pairing of a casual hat and a leather jacket exudes ultimate coolness... as always.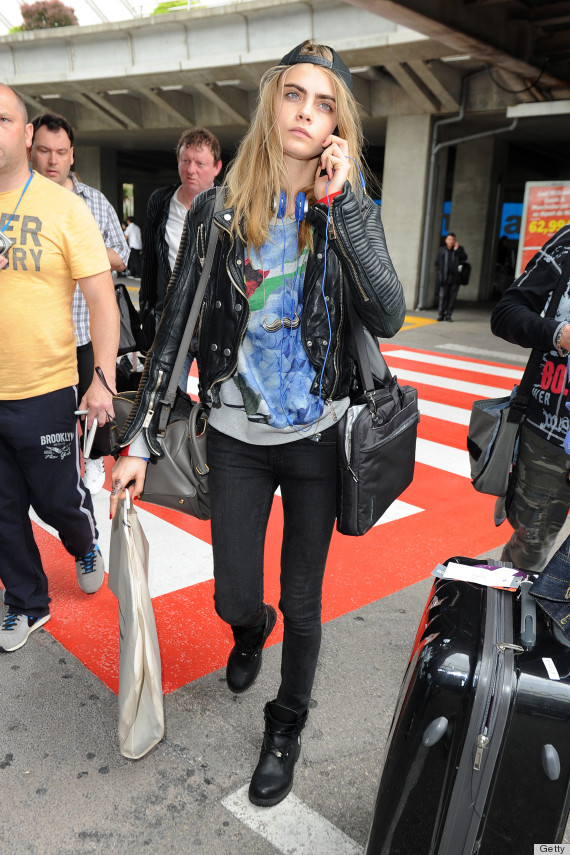 Check out more celebs in fascinators...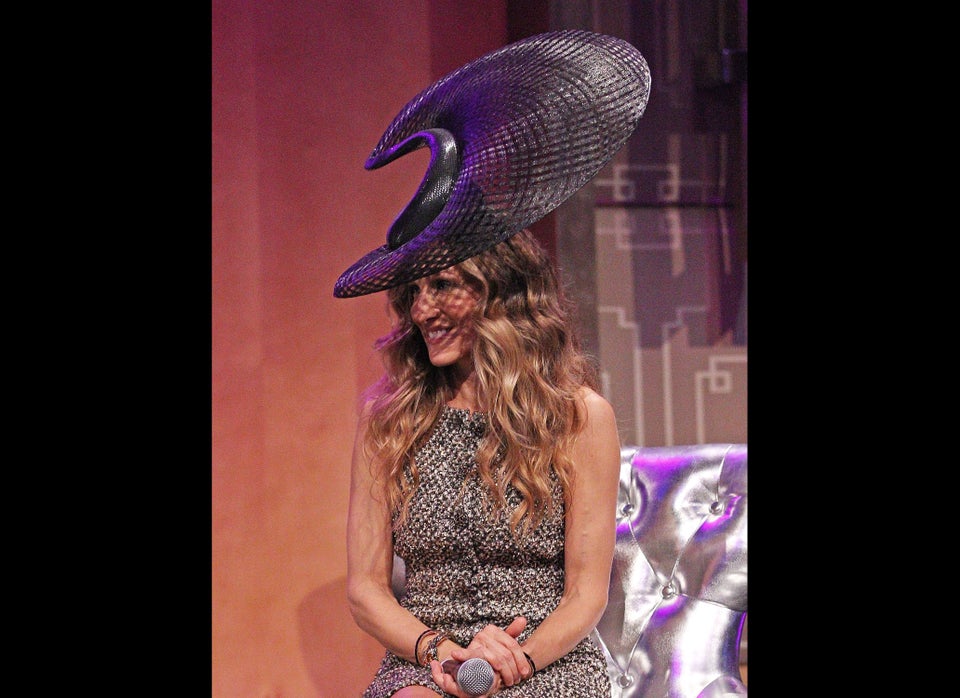 Celebrities In Fascinator Hats