The Academy announced its plans in a statement on Tuesday. CEO Bill Kramer and the director and president of the Academy Museum, Jacqueline Stewart, called McDaniel a "groundbreaking artist who changed the course of cinema and impacted generations of performers who followed her."
McDaniel was the first Black person to win an Oscar when she took home the Best Supporting Actress trophy in 1940. At the time, she received a plaque rather than a statuette, as was the Academy's tradition from 1936 to 1942.
She bequeathed the award to Howard University upon her death in 1952, but it went missing sometime in the late '60s.
Instead of a plaque, the Academy will send one of its iconic gold statuettes as a replacement.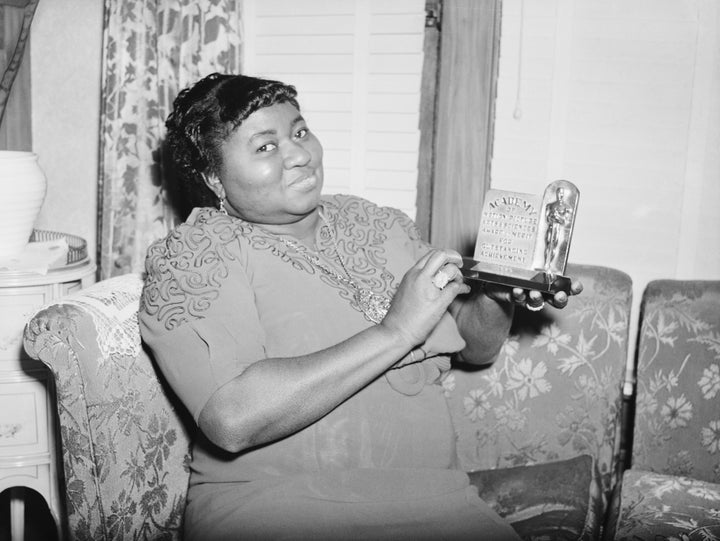 Howard University will celebrate McDaniel's legacy with a ceremony called "Hattie's Come Home" at the university's Ira Aldridge Theater on Oct. 1, 2023.
Speakers include actor Phylicia Rashad, who is currently the dean of Howard's Chadwick A. Boseman College of Fine Arts, Howard professor Khalid Long, and the Academy Museum's president and director, Stewart.
McDaniel's great-grandnephew, filmmaker and actor Kevin John Goff, will speak as well.
Talking about the long-awaited honor with HuffPost, Goff, who is also the curator of HattieMcDaniel.com, said: "This was something my father wanted to see happen, but he passed in June 2012. I pick up the baton (so to speak) of the mission he had for furthering Hattie's legacy."
During the 12th annual Academy Awards, McDaniel was segregated from her colleagues at the Ambassador Hotel.
When she took the stage to accept the award, she told her peers, "I sincerely hope I shall always be a credit to my race and to the motion picture industry. My heart is too full to tell you just how I feel, and may I say thank you and God bless you."