Until now, doodling has remained one of the most humble modes of artistic creation, associated more with the fantastical daydreams of bored teenagers than the stuff of white gallery walls. Hattie Stewart is a young London-based illustrator whose serious penchant for playfulness has brought doodling into the fine art realm, showing just how quickly the two poles of the art world can merge into a deliciously mischievous artistic hybrid.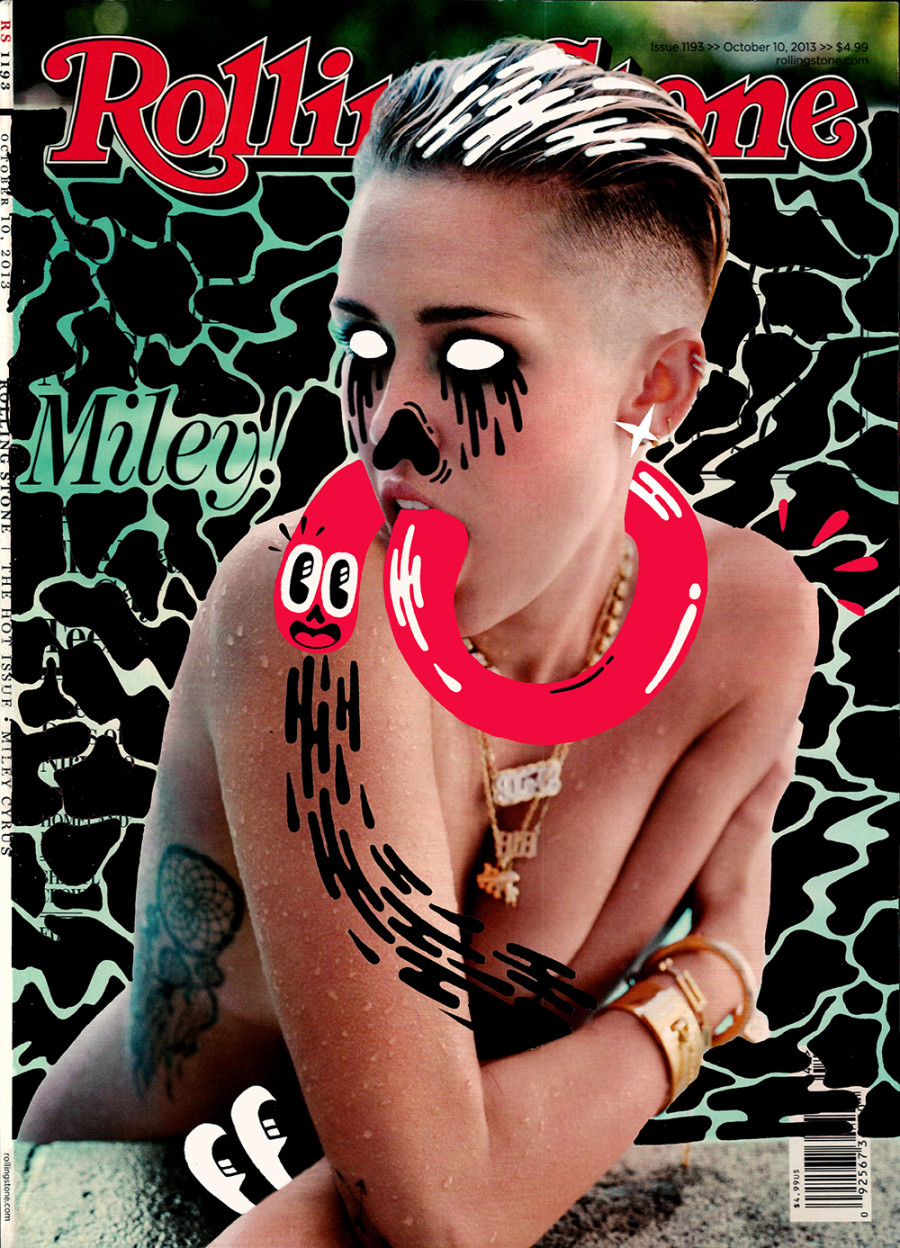 Stewart's images transform mainstream magazines into canvases, merging the spirits of an adolescent fangirl, a voracious artist and a demonic spirit. She defines her particular brand of aggressive doodling as "doodle bombing," bringing the guerrilla tactics of yarn bombing to the two-dimensional realm. With a style at once adoring and rebellious, Stewart morphs mass media's most beloved starlets with her particular brand of cartoonish eyes, swirling droplets of drool and Mickey-Mouse-gone-wrong facial features.
Part pop culture satire, part ode to endless free play, Stewart's ferocious doodles show how the most banal materials can be transformed into a piercing artistic point of view.
A recent batch of Stewart's doodle bombs, compiled in an exhibition titled "Hello Cheeky," are going on view at No Walls Gallery, a non-traditional independent space that "strives to be everything a traditional gallery isn't." It's accessible, friendly and treats its customers with respect and discretion, according to the institute's press release. Sounds like just the gallery to show Stewart's irreverent doodle attacks.
See Stewart transform Miley, Lorde and Rihanna into colorful diva monsters below and let us know your thoughts in the comments.
Calling all HuffPost superfans!
Sign up for membership to become a founding member and help shape HuffPost's next chapter