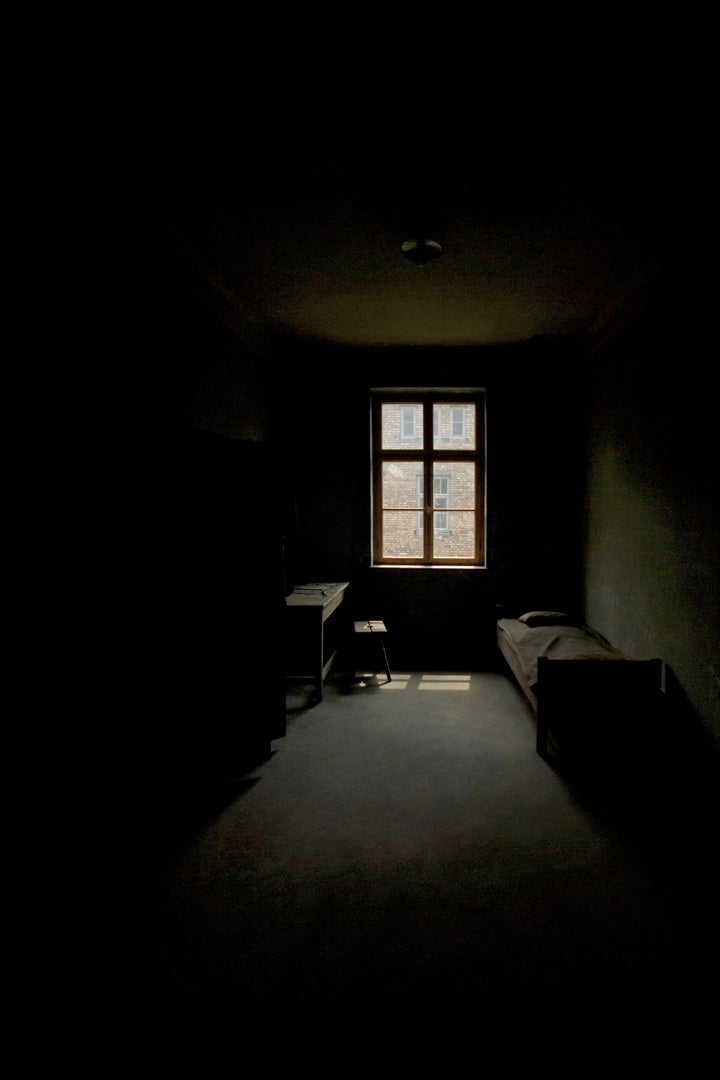 Jail can be a frightening place, but in one Los Angeles County lockup, it won't be the inmates who scare you.
When the cell doors close at the Norwalk Sheriff's Department's "Haunted Jail" this Halloween, visitors will see monsters, not mobsters, witches, not snitches, and fake ax murderers instead of real ones.
"It's going to be dark, very dark," Deputy Frank Barragan told The Huffington Post.
Barragan and the other deputies will send the inmates to another facility, fill the jail with ghosts, vampires and goblins, and open it up to neighborhood kids and their parents. On-and-off for the past 16 years, the department has organized the Halloween event.
This year, in addition to the "Haunted Jail," the sheriff's Norwalk Station will offer visitors a chance to see vintage automobiles, the sheriff's helicopter, displays from the local S.W.A.T. team and fire department, and a camel named Bert, owned by a reserve deputy.
Though it might make the experience less frightening for thrill-seekers, all of the inmates -- about 16 people -- will be transported before the festivities.
Jail officials don't tell inmates about the break in routine, so unless they've been keeping up with current events in the local newspapers, the regular tenants will never have a clue that hundreds of children were screaming over Halloween celebrations in their state-imposed home.
"They don't even know it's happening," Barragan says.
Deputy Gabriel Morales of the nearby Lakewood Station, which has held a similar event for the past two years, says the station simply calls in a favor from a fellow sheriff's department.
"We coordinate with our other stations to ship to another station, so we help each other out," Morales says.
Over the course of approximately 24 hours, all the inmates in both stations will be transferred, the jails will become "haunted" and families will enjoy the community outreach event before everything is restored to its normal order, deputies say.
"It may not sound like a lot, but the monsters and live characters get tired," Barragan says.
Both station representatives say they're not aware of any infamous inmates who have passed through their cells, nor are there any reports of ghostly myths or urban legends associated with the facilities. Instead, the haunted jails will rely on costumes and fake worms to spook their visitors.
While organizers in Lakewood say their goal isn't to give visitors too much of a scare, the authorities in Norwalk pride themselves on providing an authentic, frightful Halloween experience. Three years ago, a guest puked in the parking lot after exiting the haunted jail, and more recently, authorities found their own frightening discovery on the jail's floor.
"Two years ago somebody soiled our floor," Barragan said. "So we had to stop and shut down."

Related
Popular in the Community