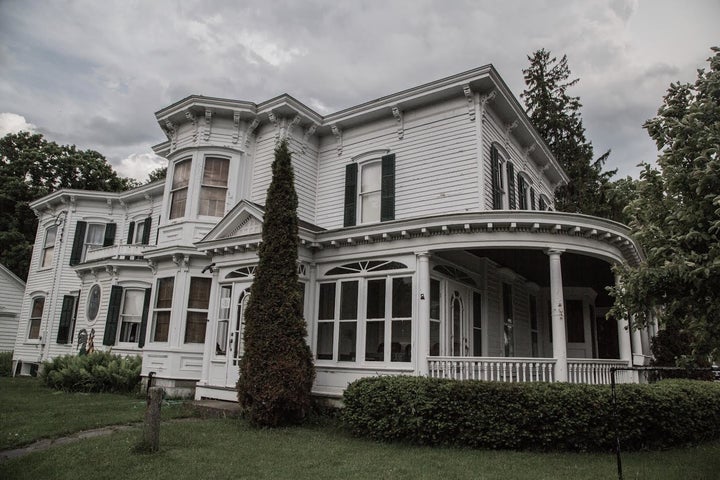 Some people go to great lengths to avoid ghosts, from calling exorcists to outright moving.
But for brave souls looking to take a little risk this Halloween, one historic home notorious for ghouls is offering to bring them right to your doorstep ― at least in potted form.
The property's employees will send a plant to your home or office for free, provided you're a New York resident and download the "Handy" home service app.
"The relationship between plants and spirits is well-documented, with possessed trees and shrubs being reported through the centuries," according to a press release that details the bone-chilling offer.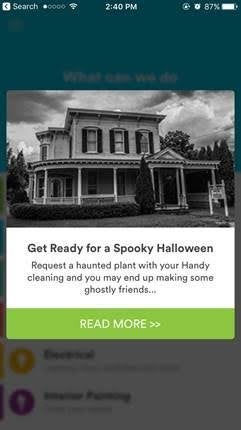 "Because plants are alive, but less sentient than animals and humans, they provide the perfect environment for a ghost to occupy, without having to battle with any stronger form of consciousness," the release states. "More often than not, ghosts and demonic entities possess plants as a means of either hiding or haunting humans."
There's no guarantee that these plants will come with a ghost. But if they do, Handy promises to provide a 10 percent discount on cleaning for a year ― "provided there is compelling evidence of haunting."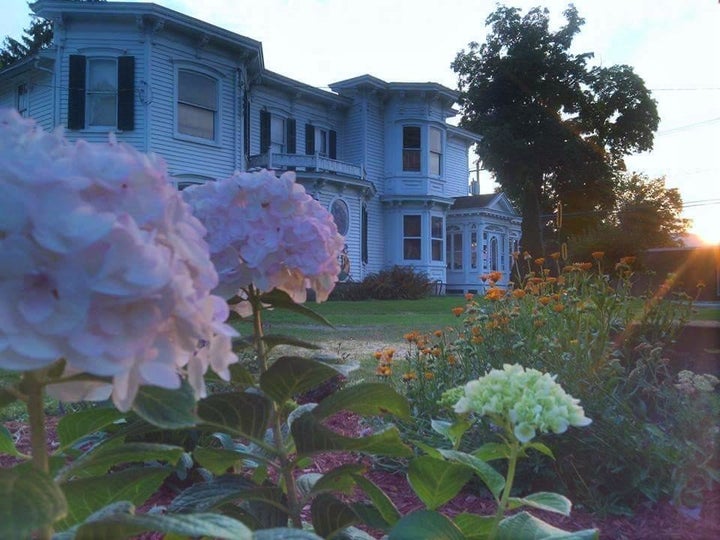 The Dr. Best House & Medical Museum is now a state-recognized historic site. According to the press release, it was built in 1884 for Dr. Christopher Best, a local physician with a medical practice on the property. His wife, daughter and son all died in the home ― and so did an unknown number of unfortunate locals who sought medical treatment there.
Since the family members' deaths, the Tri-City New York Paranormal Society has investigated the property. Employees and residents have reported hearing the sound of a piano playing, running footsteps, far-off voices, and other paranormal occurrences. Today, visitors can tour the property's medical history museum and as well as the home.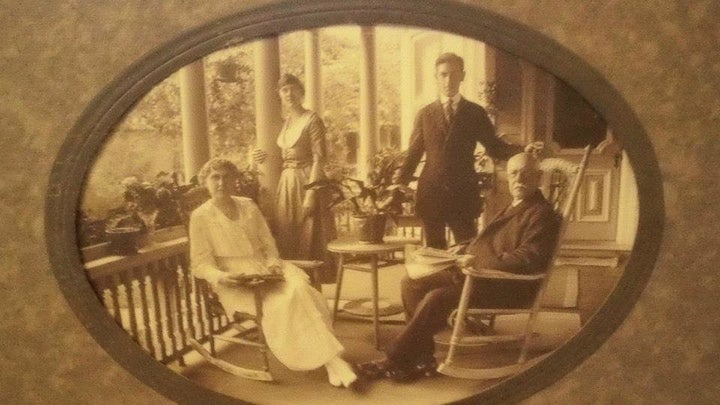 Oisin Hanrahan, Handy's co-founder and CEO, said plants from the historic home would make the perfect Halloween decoration this year.
"Even though we cannot guarantee potted poltergeists will appear, there is no doubt that having one of these plants in your house will boost the fear-factor significantly," he stated in a release.
The offer is subject to the plants' availability. 
"We obviously don't want to decimate the House's yard," a spokesman behind the promotion told The Huffington Post in an email. "It will ultimately [be] up to the people who run the House to say when they think too many have been taken."
Update: 10/29 ― The Huffington Post has received a potentially haunted plant by courier. Check it out below!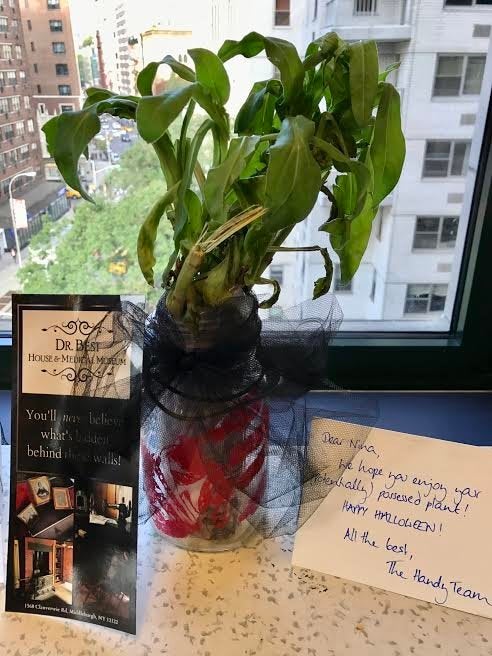 Calling all HuffPost superfans!
Sign up for membership to become a founding member and help shape HuffPost's next chapter
BEFORE YOU GO