What could be more Southern than a picture-perfect plantation? The ornate architecture, lush landscaping and rich history all exude inescapable Southern charm. But, these gorgeous houses often hide evil secrets and dark pasts -- making them prime spots for hauntings. Explore our top haunted plantations...if you dare!
1. Myrtles Plantation

Known to be one of the most haunted houses in America, this plantation is actually now a bed and breakfast where you can spend the night with ghosts. It all started when the house was built on top of an ancient Indian burial ground... According to legend, a whopping 10 murders occurred in the house, and 12 ghosts haunt the property. One legend claims that a slave named Chloe served a poisoned birthday cake to the lady of the house and her two daughters- all three died, and Chloe was hanged by the other slaves as punishment.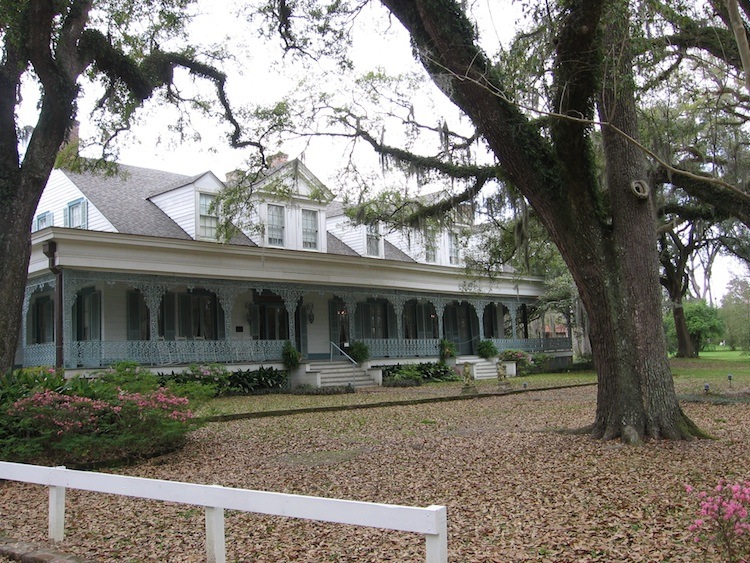 This historic house is considered one of the most haunted places in Alabama. People often hear all kinds of unexplained noises on the property, from low whispers and soft singing to gunshots and screams. The source of the hauntings? Some theorize that Evelyn Carter, a nanny to the owner's children after his wife died, haunts the place because she was buried beneath the house instead of in her family cemetery in Virginia. Others speculate that the victims of a fire aboard the steamboat, Eliza Battle, could have drifted to this nearby plantation. If you see a ghostly ship sail down the river, it's only the Eliza Battle taking her final journey.
This plantation has a whole list of suspected paranormal happenings, ranging from chairs furiously rocking in unison to candlesticks flying across the room -- unseen hands even reach out to brush visitors. There are at least two ghosts in the house -- one, a lady, is thought to be Mrs. Stewart, the last resident owner of the plantation, and the other is a mysterious man in grey boots.
While the building was undergoing restorations to fix years of neglect, the owner almost constantly saw a small girl who was looking for her mama, and whenever the owner looked into a mirror, she saw a silent man in military dress. Visitors often claim to see the outline of the girl laying on the bed, have objects move without reason, and report generally eerie feelings.
You have to feel sorry for this poor ghost: legend has it, Lizzie Rowland died of a broken heart waiting in vain for her true love to return from the Civil War -- and she still waits for him to this day. Her name is still etched on an upstairs window pane. Today, the plantation is a bed and breakfast that offers haunted tours (they also offer tea parties for those who'd rather experience the history without the haunting).
With a room known as "The Dying Room", how could this place not be haunted? Allegedly, slaves placed voodoo curses all over the house, murders were a common occurrence, and Civil War soldiers are buried in shallow graves across the property. One particularly cruel overseer was tortured to death by slaves, and you can still sometimes see his face, twisted in agony, reflected in the window.