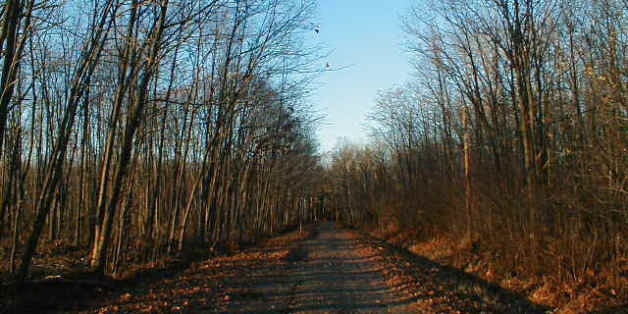 It's almost Halloween, which means the ghosts of America's haunted-est houses are awake and ready for spooking.
You know what's creepier than a haunted house? The haunted road leading to the haunted house. Nobody will ever quite know if the legends behind them are legitimate, but that's what makes them ultra-terrifying to timid folk who fear the spirits.
Behold, spook-seekers: These are America's most terrifying haunted roads.
Clinton Road in West Milford, New Jersey
There are real reports of phantom headlights that appear from nowhere, follow drivers at alarmingly close distances, and then suddenly disappear. An abandoned old circus zoo has also apparently resulted in creepy interbred creatures, one of which resembles a possessed albino deer. At Old Boy Bridge, throw a coin over the edge and the ghost of a drowned kid will supposedly throw it back at you. And if that's not enough, Clinton Road is also a reported hotspot for Satan worshippers, druid temples and bizarre Halloween masks strewn about.
Kelly Road in Ohioville, Pennsylvania
They say that when animals scamper across the section of Kelly Road known as "Mystery Mile," they turn instantly deranged and rabid. A resident also reported a ragged, pale boy traipsing around her backyard in the middle of the night, showered in an eerie white light.
Dead Man's Curve in Clermont County, Ohio
It's sandwiched between two regular freeways, but this turn is so sinisterly sharp that it's taken many lives. In the 60s, teens on an innocent drive in a Chevy Impala got into a fatal wreck-- witnesses say they've seen floating visions of the car along with the one that hit it. There have also been reports of a faceless hitchhiker and apparitions of antique carriages that fell off the road a century ago.
The Devil's Promenade near Hornet, Missouri
Every evening, something very strange happens along this otherwise quaint strip of road between Missouri and Kansas. The "Spooklight," as it's called, is an orb of light that peeks through the trees long after the sun has completely set. It's usually green but has been known to shift in color and size, and nobody knows where it comes from. There are reports of Spooklight sightings in the early 19th century, and legend says the orb is the spirit of two native American lovers who are looking for each other.
Boy Scout Lane in Stevens Point, Wisconsin
According to legend (well, one version of the legend anyway), a group of boy scouts hiked here in the 50s for a campout. They slept peacefully in their tents amid the tall trees lining the road before their troop leader murdered them in the night. Passersby say boys still haunt the road and appear at random, sometimes covered in blood. The land around the road is now privately owned and off-limits to the public, making it extra suspicious.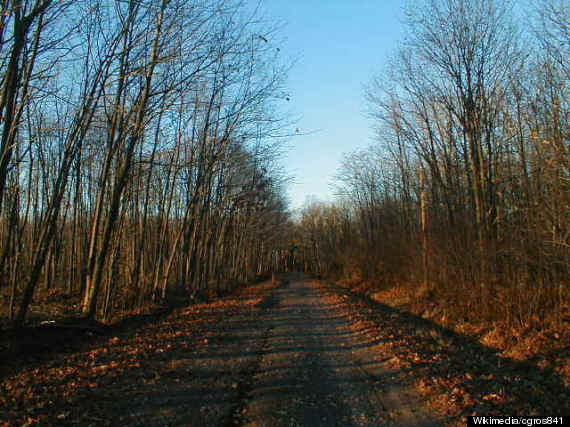 Prospector's Road in Georgetown, California
During the California gold rush, when thousands of weary men dug day and night for riches, gold miners would kill any fellow wealth-seekers who bragged too much about their finds. One of their victims has been said to appear out of the bushes on this half-paved road, repeatedly whispering the phrase "Get off my claim."
Mona Lisa Drive in New Orleans, Louisiana
A wealthy philanthropist reportedly donated the money to establish this park in New Orleans on the condition that it include a statue of his beloved daughter Mona, who had recently died. Wild teenagers used to come hang out in the park at night and soon wrecked the statue. Ever since, a floating white vision of Mona has approached passing cars, scratching the windows on the passenger side and moaning.
Shades of Death Road in Warren County, New Jersey
Yes, the road sign actually says "Shades of Death," and that is creepy enough during the daytime. What makes this road more chilling by night, though, are not the reports of extreme fog, unexplained bright skies and real-live lynchings, but the legend that a strange white light burns off the road at a place called Lenape Lane. If it turns red while you're staring at it, you'll die.
Related
Before You Go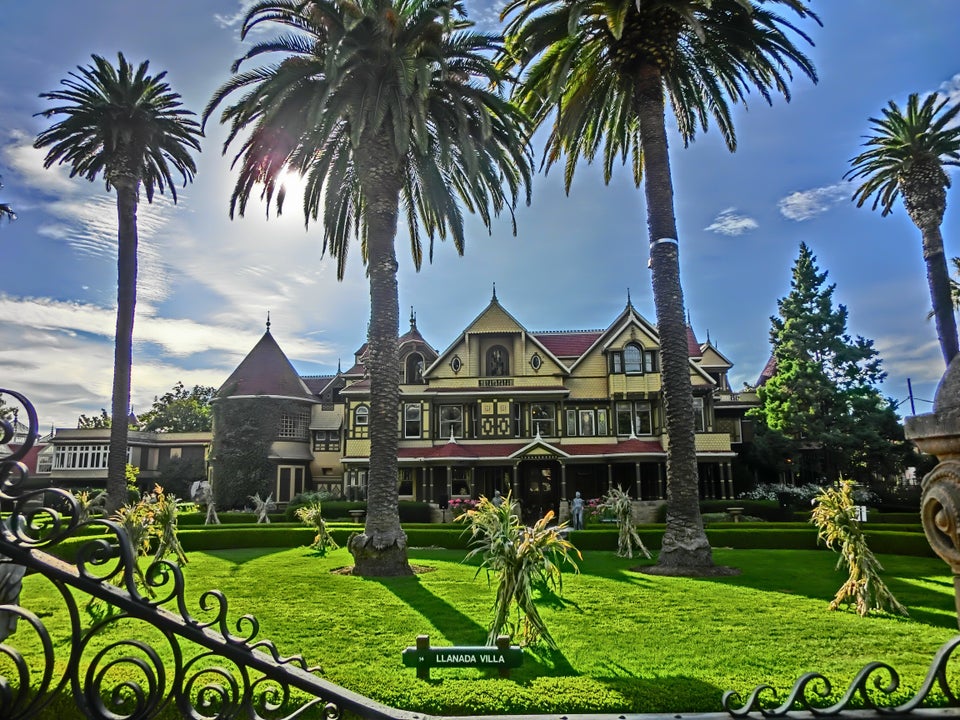 America's Most Haunted Places