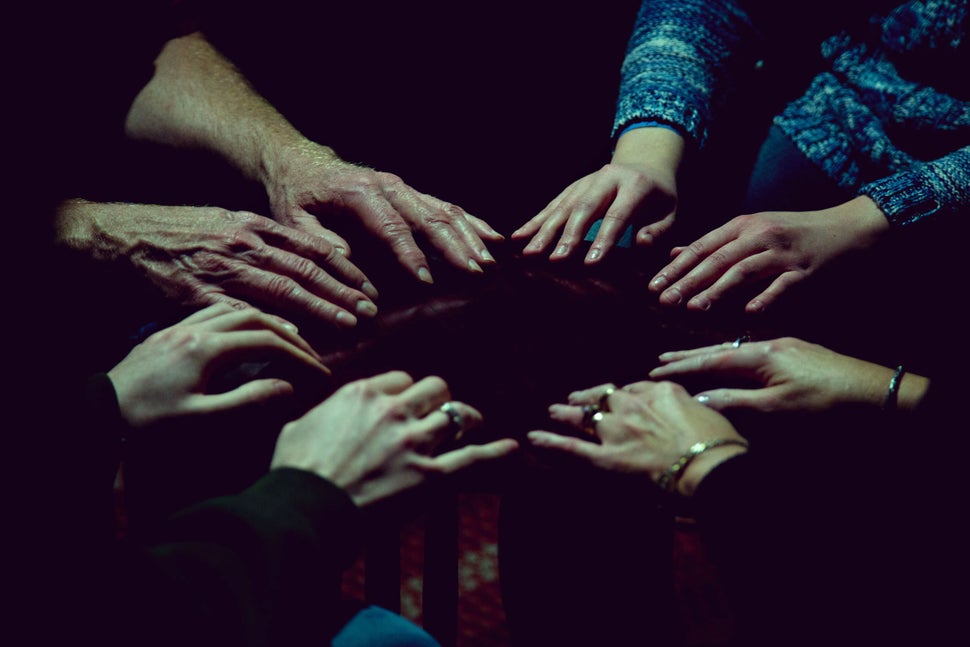 In 2001, photographer Shannon Taggart visited Lily Dale, New York, home to a community of healers, mediums and other practitioners of Spiritualism ― the belief that we can communicate with the dead.
Taggart thought she'd only stay for one summer, but was entranced by the movement's followers, who she describes on her site as "earnest" and "surprising." That summer was the beginning of Taggart's 16-year effort to capture Spiritualism on camera.
"Early on in the project I became frustrated photographing Spiritualism, because much of what I was supposed to be recording was invisible," Taggart told The Huffington Post in an interview. "I was surrounded by people who were describing intense interactions with unseen spirits ― not your standard documentary situation. I felt that my straightforward photographs were not doing justice to the psychological reality of these events."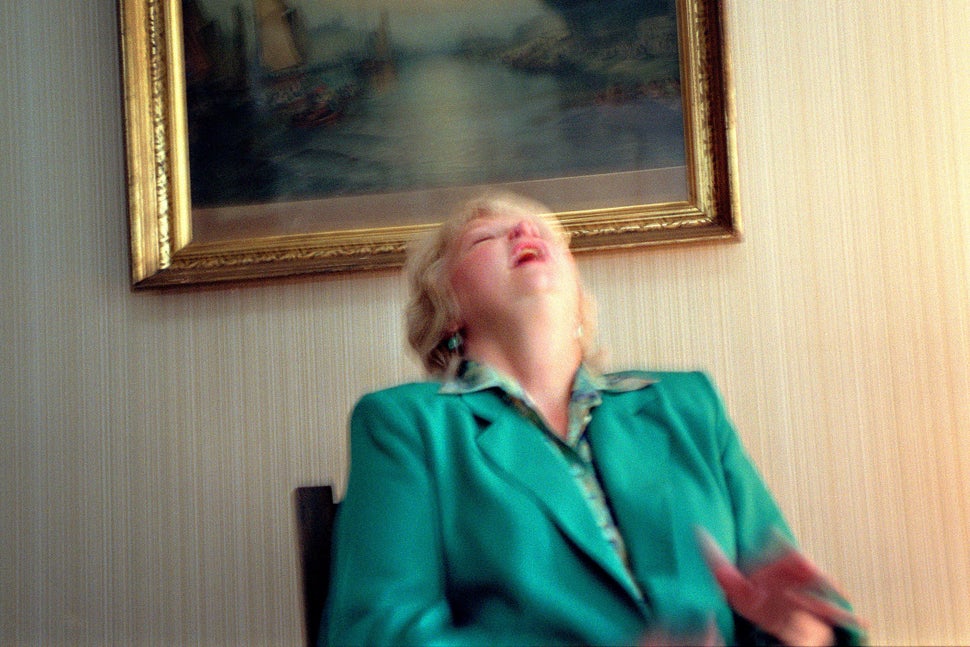 So, she was excited when an accident gave her the idea for a new aesthetic, and a new approach to the project. While photographing a séance using a long exposure, she captured a blurred image of a woman's face, one that made it look like she was floating above herself. It just so happened that attendees claimed to see the woman's doppelgänger floating beside her that night, and so Taggart felt that the effect mirrored the mood of the event.
"I embraced conventions that are considered wrong, messy, or 'tricky', and crossed the boundary of what is commonly considered unprofessional," Taggart said. The resulting images are often grainy, blurry, or otherwise distorted, meant to capture the otherworldly quality of the material itself. 
Taggart explores Lily Dale ― the subject of a 2010 HBO special, which described the assembly as the world's largest community of mediums ― both as an observer and a participant; she says she aims to blur the lines between art, journalism and ethnographic study. 
"My ultimate goal would be that these images create a mysterious experience for the viewer," she said.
REAL LIFE. REAL NEWS. REAL VOICES.
Help us tell more of the stories that matter from voices that too often remain unheard.
BEFORE YOU GO