Since the 1960s, Cuba has been a pristine jewel, unaffected by the world around it. One might assume that since Cuba re-established diplomatic relations with the U.S. in July of 2015, the quaint island would have been overrun with technology by now. Thankfully, its charming retro culture and grace remains intact at this moment in time - that is, as of the date this article was written.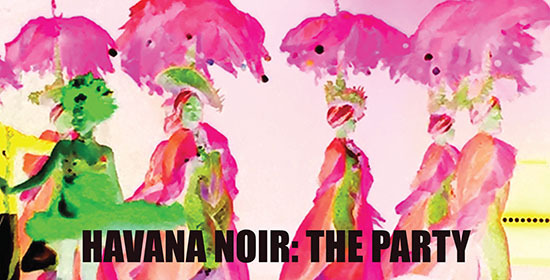 For the past decade, the Palos Verdes Arts Center has maintained a collaborative connection with Cuba. It has organized trips to the island as well as showcasing Cuban visual artists, such as Angel Ricardo, Ricardo Rios and Kadir Lopez.
Joe Baker, director and chief curator of PVAC, said the idea for its upcoming event Havana Noir: The Party first came to him while visiting Havana. "My fascination with Cuba is inspired by its creative community," explained Baker. "It's very real, very honest, and very intense."  
On Saturday, October 1, the Palos Verdes Art Center will celebrate the spirit of Cuba with a soiree titled - Havana Noir: The Party. The event will take place in conjunction with several exhibitions and the opening of "HAVANA NOIR," an installation by renowned Cuban artist Kadir Lopez and HAVANA LIGHT, studies on the restoration of neon signage in Cuba. 


Image: Cuban artist Kadir Lopez with restored sign on site in Havana, Cuba. Photo courtesy Palos Verdes Art Center and the artist.

Additional exhibitions include "L.A. NOIR," a photograph and text installation by Mark V. Lord, curated by Gail Phinney and "THIS IS NOT A SIGN," neon works by Michael Flechtner curated by Joe Baker.
Baker continued, "Setting Kadir's exhibition 'Havana Noir,' alongside Michael Flechtner's neon show and Mark V. Lord's 'L.A. Noir' reveals the deep aesthetic links between Los Angeles and Havana - two cities of light, each with a dark underbelly celebrated as Noir."
Flechtner, in turn, will be featured in a solo exhibition titled "THIS IS NOT A SIGN." With over thirty years of experience as a neon artist, Flechtner was invited to Cuba by Adolfo Nodal and Kadir Lopez to consult on the relighting of the surviving neon signage there.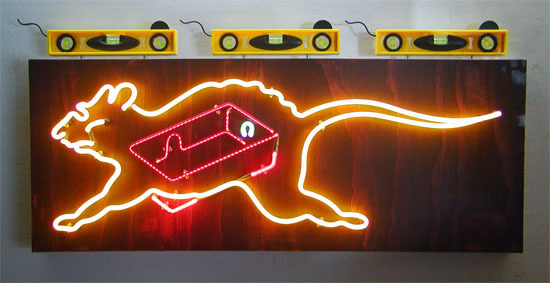 Image: Michael Flechtner, A - Mazed : Doing Our Level Best! 46" W by 22" H by 4" D  Michael Flechtner (Line drawing using neon as the linear medium); Neon tubing, found plywood, plastic spirit levels and electronic transformers; 2015; Photo courtesy Palos Verdes Art Center and the artist.
One of the works Flechtner will be exhibiting is titled A-Mazed : Doing our Level Best! "It was inspired by the rats on the giant Western Exterminators neon sign that I've seen for decades headed south on the Hollywood freeway," explained the artist.  http://www.Flektro.com  
Photographer and screenwriter Mark V. Lord has had a lifelong obsession with all that is Noir. "As a photographer my deep appreciation for the aesthetics of Noir has undoubtedly been subsumed over the years into my style and images - especially here in Los Angeles, the birthplace of Noir." http://www.markvlordphotography.com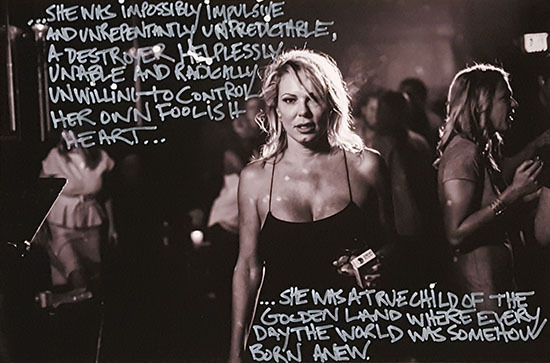 Image: Mark V. Lord, Mark V. Lord, Untitled, 15 x 21, Ink, acrylilc / archival paper, 2016; Photo courtesy Palos Verdes Art Center and the artist.

Baker will return to Havana in November. "This will be my third trip there in just over a year. Living in New Orleans before my arrival in Los Angeles set the stage for discovering Havana - the climate, the music, the dance, the spirit of the people."
Havana Noir: The Party will also feature four courses of delicious Cuban cuisine, cocktails, the music of Changüí Majadero, BombaChante, along with the Kati Hernandez's Cuban Dancers. DJs, dancing, a cigar lounge, and a live auction will all be part of the evening. The dress code for the Cuban Noir inspired party is cocktail attire (black tie optional). Guests are encouraged to attend dressed in Noir attire. Prizes will be given to Best Noir Lady, Best Noir Gentleman, Best Noir Couple and to Best Havana Nights Lady, Gentleman and Couple, as well.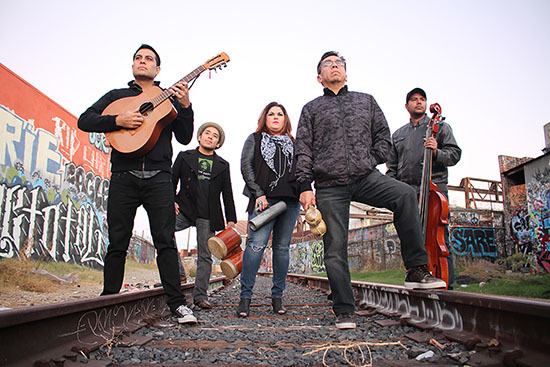 Image: Members of Cuban band, Changüí Majadero, who will perform at HAVANA NOIR: THE PARTY, Photo: Jason Zepeda
Havana Noir: The Party takes place Saturday, October 1, from 6-11pm at the Palos Verdes Art Center. Tickets are $125 per person online or $150 at the door.
http://havananoirtheparty.com/tickets/
Calling all HuffPost superfans!
Sign up for membership to become a founding member and help shape HuffPost's next chapter